Today is day two of the Ocean County Decoy and Gunning Show. Hurry up and see it while they can still call it a gunning show !

My son Mike will be working at the Hunters Helping Heroes Booth and will be selling tickets to an awesome raffle. Only 1,000 tickets are sold and the prizes are pretty amazing. A copy of a ticket showing the prizes is attached.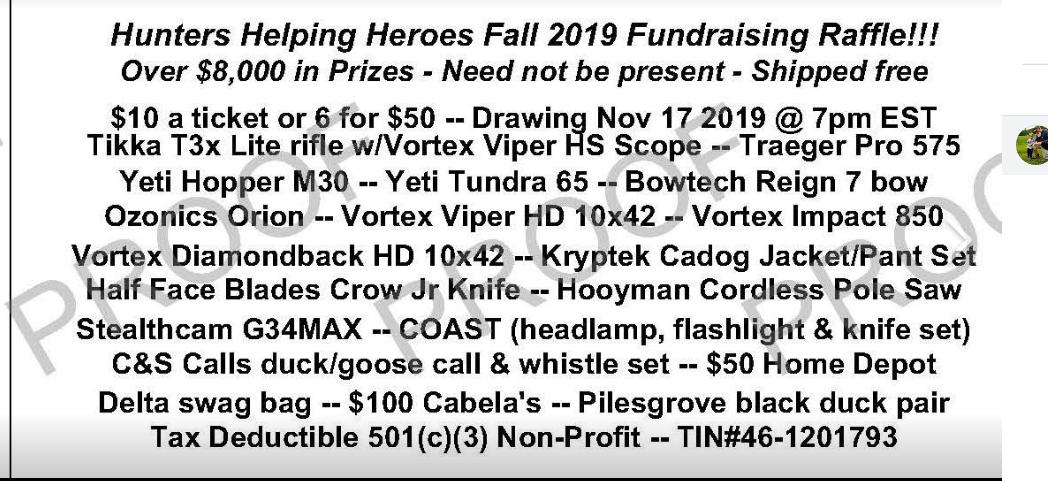 Hunters Helping Heroes is an organization founded by an active USAF member that hosts hunts of all kinds of hunts and fishing trips for active and retired US Armed Forces, Police and Firefighters. The hunts range from simple, local field hunts for snow geese to walleye fishing in Michigan to elk hunts out West.
Tickets can be purchased at Tuckerton today and through their Facebook page.