Administrator
Site Administrator
I need to re-organize the boydsmaps domain to deal with some technical issues. So, the following old addresses will stop working either tonight or tomorrow:
lidar.boydsmaps.com
mobile.boydsmaps.com
online.boydsmaps.com
These old sites were all discontinued a year ago but I have been redirecting them to boydsmaps.com. That will end today and any attempt to access them will result in an error to the effect that the server can't be found. Just use
boydsmaps.com
for everything now.
If you have bookmarks or links to these old sites, please update them by simply removing the first part - all links should begin with "boydsmaps" now. Are you still using the old boydsmaps mobile app on your phone?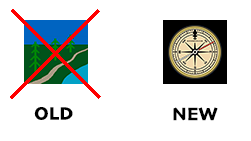 If so, it will stop working. Please delete it from your home screen and re-install the new app, it's quick and easy. Just go to
boydsmaps.com
on your phone and do the following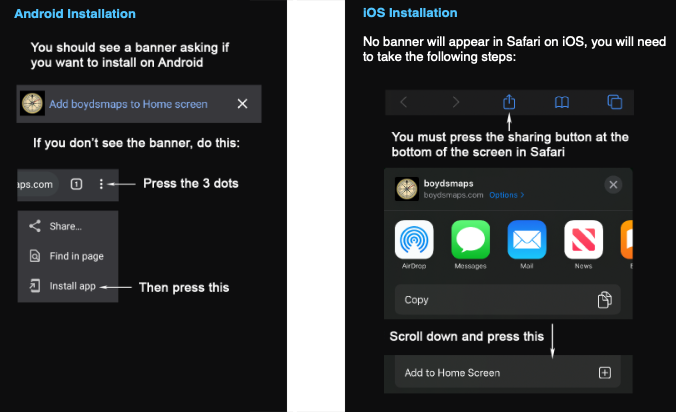 From the logfiles, I can see that some people still use these old subdomains. Sorry for the inconvenience, but those sites closed down long ago and it's time to make the change to the new site.
Last edited: