During the last week of June, I met up with a group of 6 from Minnesota to drive up to Canada to go fishing for 5 days. We crossed the border at International Falls and drove additional 200 miles northwest to Whitedog, Ontario. We stayed at a fishing camp located on an island in the Winnipeg River System, This is my 4th time in the past 4 years. The closest inhabitants is the Fist Nation Wabaseemoong right across the bay from camp. The numbers and size of the fish were down compare of previous trips due to cold and low water levels, but we still caught plenty of fish. The species found in this body of water consist of northern pike, walleye, smallmouth bass, perch, and muskie (but not many).
All may find this post interesting, especially for the fisherman. The Winnipeg River System was formed by the Canadian Shield. This is a vast body of water made up of many bays and islands formed by large rocks with thin coating of soil, and large rocky cliffs and pine trees surrounding the shoreline. At normal water levels, one must watch for submerge rocks when using a boat. It was more of an issue this year with low water levels. For one who doesn't know the area well, a GPS unit can come real handy since you can get real confused on direction.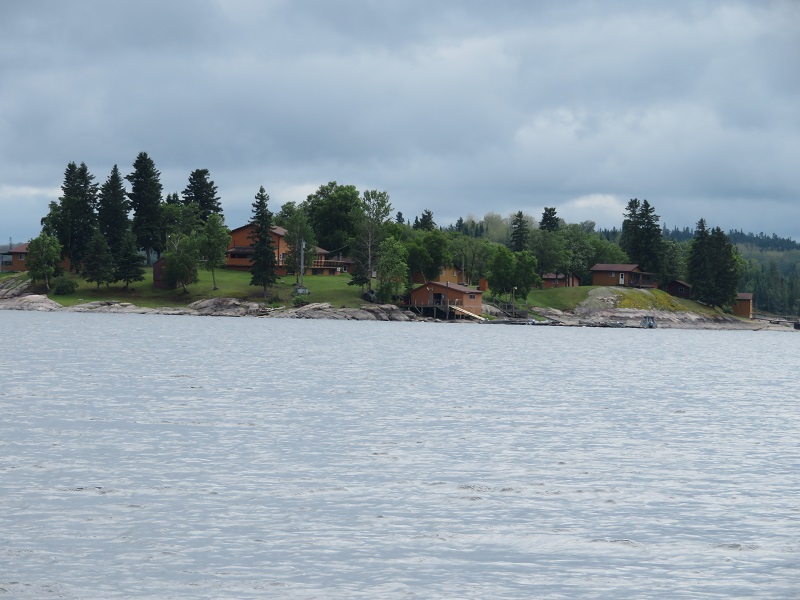 Fishing camp on an island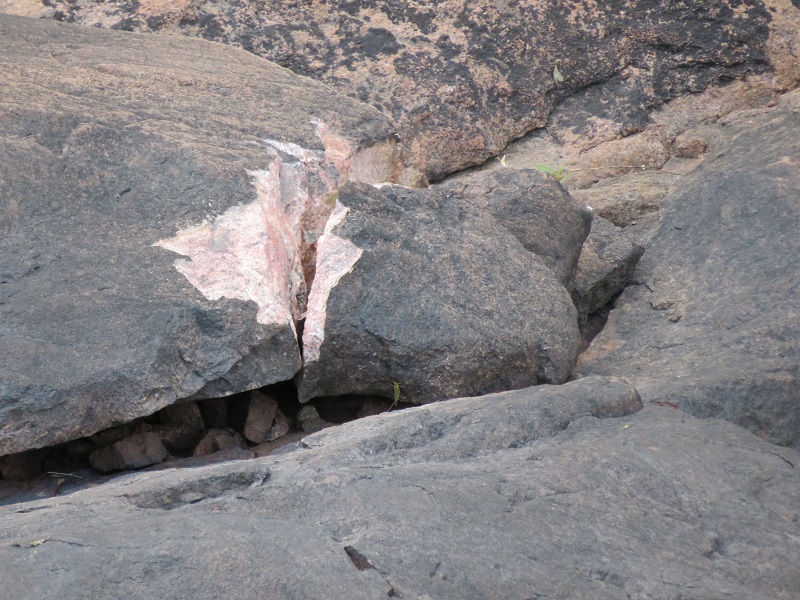 Split Rock. Looks like is happened fairly recently.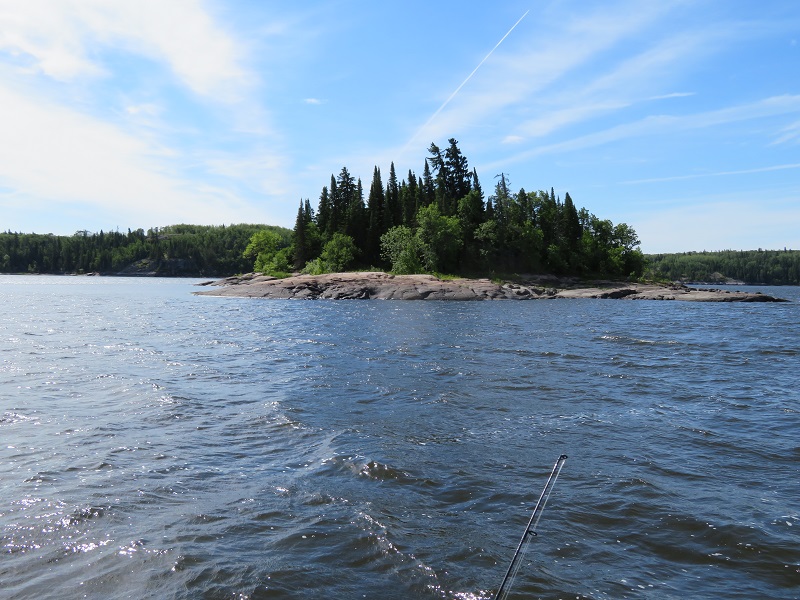 Island: Good place to fish. Water depth drops off real quick.
Each morning, fish scraps from previous day are placed on a rock. The pelicans are always waiting nearby. But this day, three eagles came hovering over. In addition to the eagle (many spotted), the Group saw bears (2), otters, beavers, loons, mink, deer, one wolverine (first time), but no moose yet.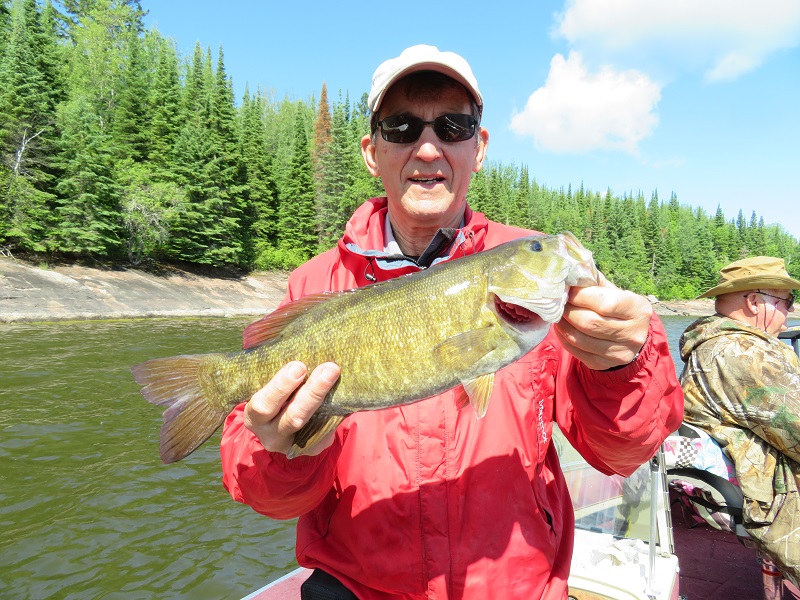 That's me holding a 17 1/2" smallmouth bass. Inch for inch, this is the best fighting fish, and they are caught between the rocks in 1 to 2 feet of water. I caught 20 inchers in previous years.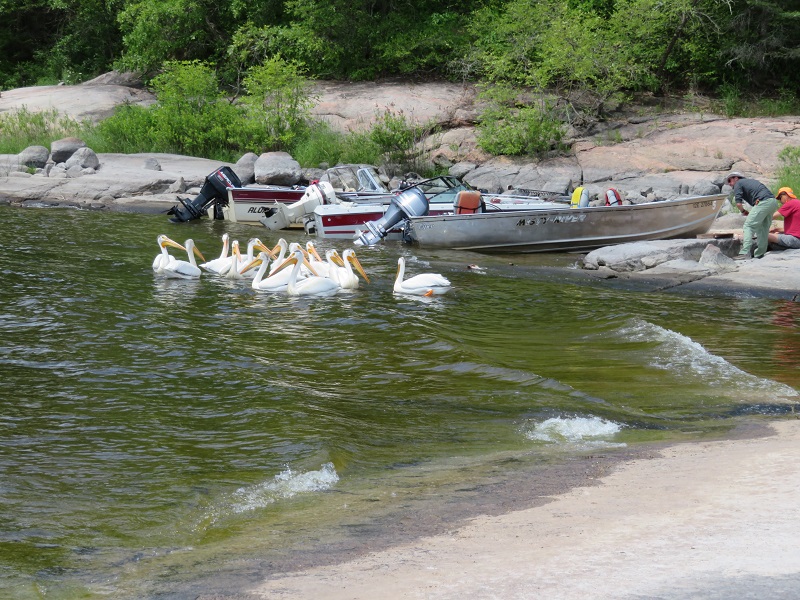 Cleaning walleye for shore lunch, and the pelicans waiting for their lunch.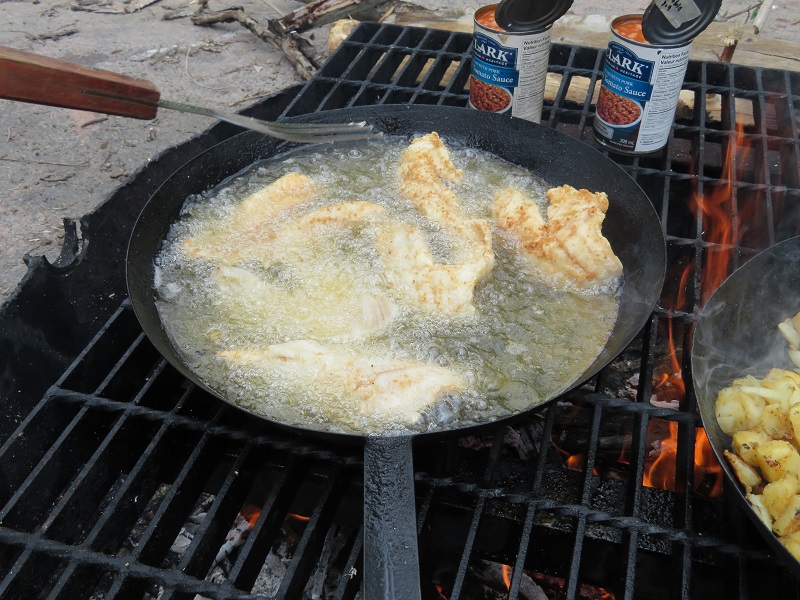 Walleye in the frying pan. They are one of the best eating fish on earth.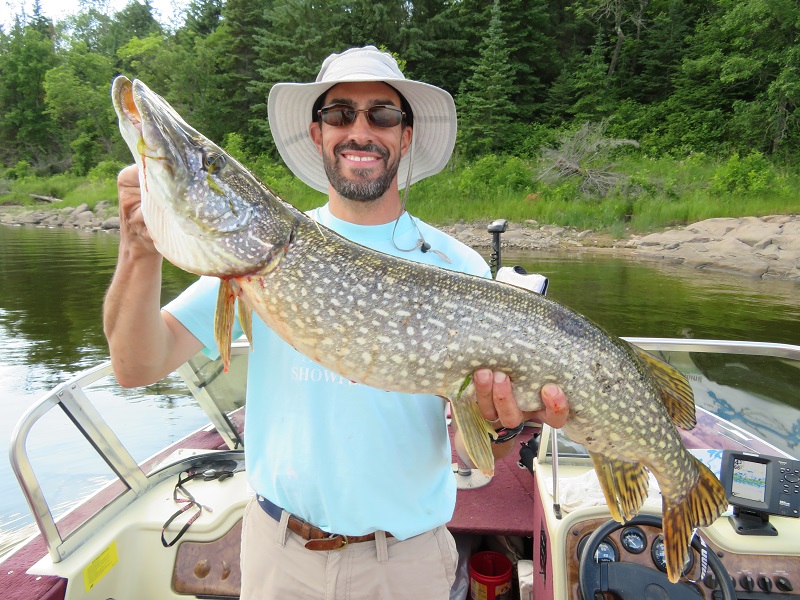 One of the bigger northern pike caught during the week. The same guy caught a bigger one at 43 inches.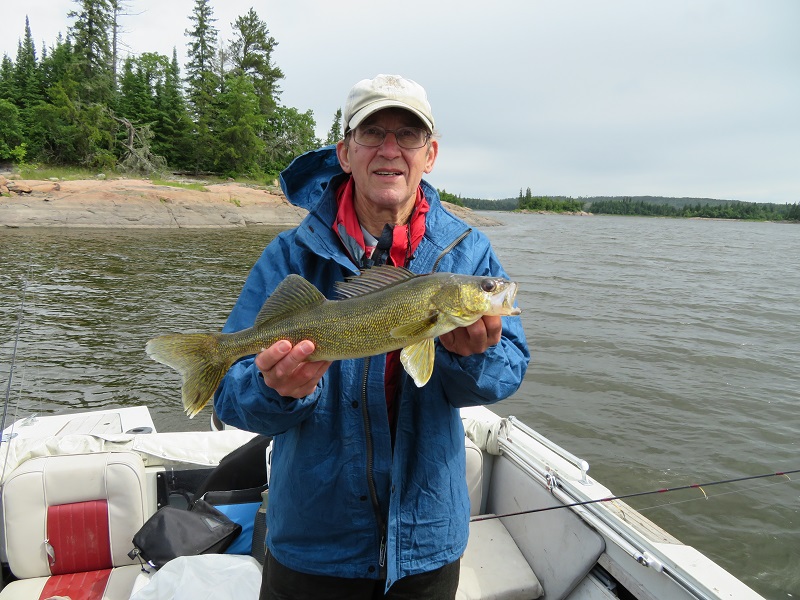 This is me again holding a decent size walleye. The Group caught others bigger, up to 24 inches.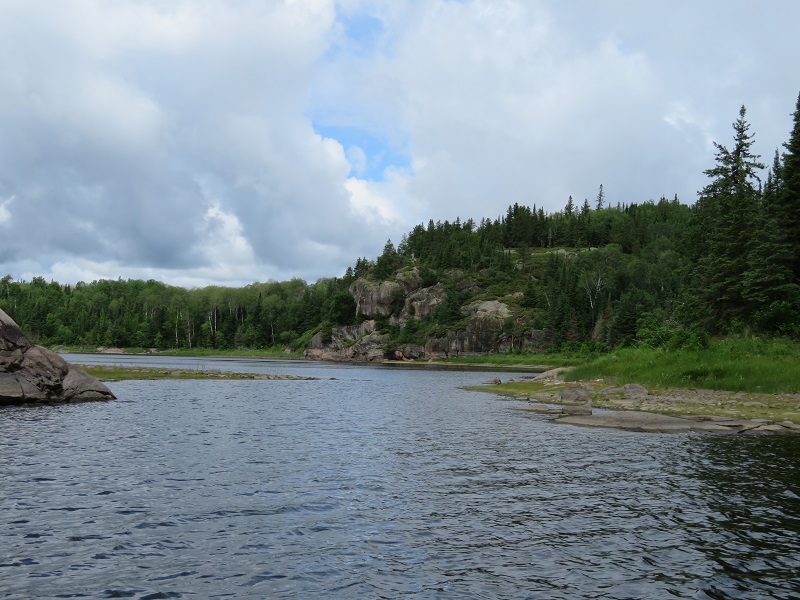 This is a picture how most of the shoreline appears.
Last edited: