There are 47 Pinelands Villages that encompass ~24,000 acres. With their new inclusion as State Sewer Service Areas, you can expect radical changes to village character.
Richland Village is "a prototype for the immediate region as well as the State" (BVT Redevelopment Plan, 2006: 1).
Richland Village will "pursue wastewater treatment options to become a model for Smart Growth in the Pinelands" (Richland Traffic Calming, 2006: 7).
"'The Commission hopes Richland Village could become a model for similar areas,' he said" (David Kutner, Pinelands). Vineland Times Journal, Sept. 8, 2009.
"'It could be a test model for other villages in the Pinelands,' said Township Committee member Charles 'Chuck' Chiarello, the longtime mayor who was ousted recently amid a political backlash over his village plans" (Asbury Park Press, March 23, 2012).
I don't know much about this sign that just went up, but it is foreboding.
S-M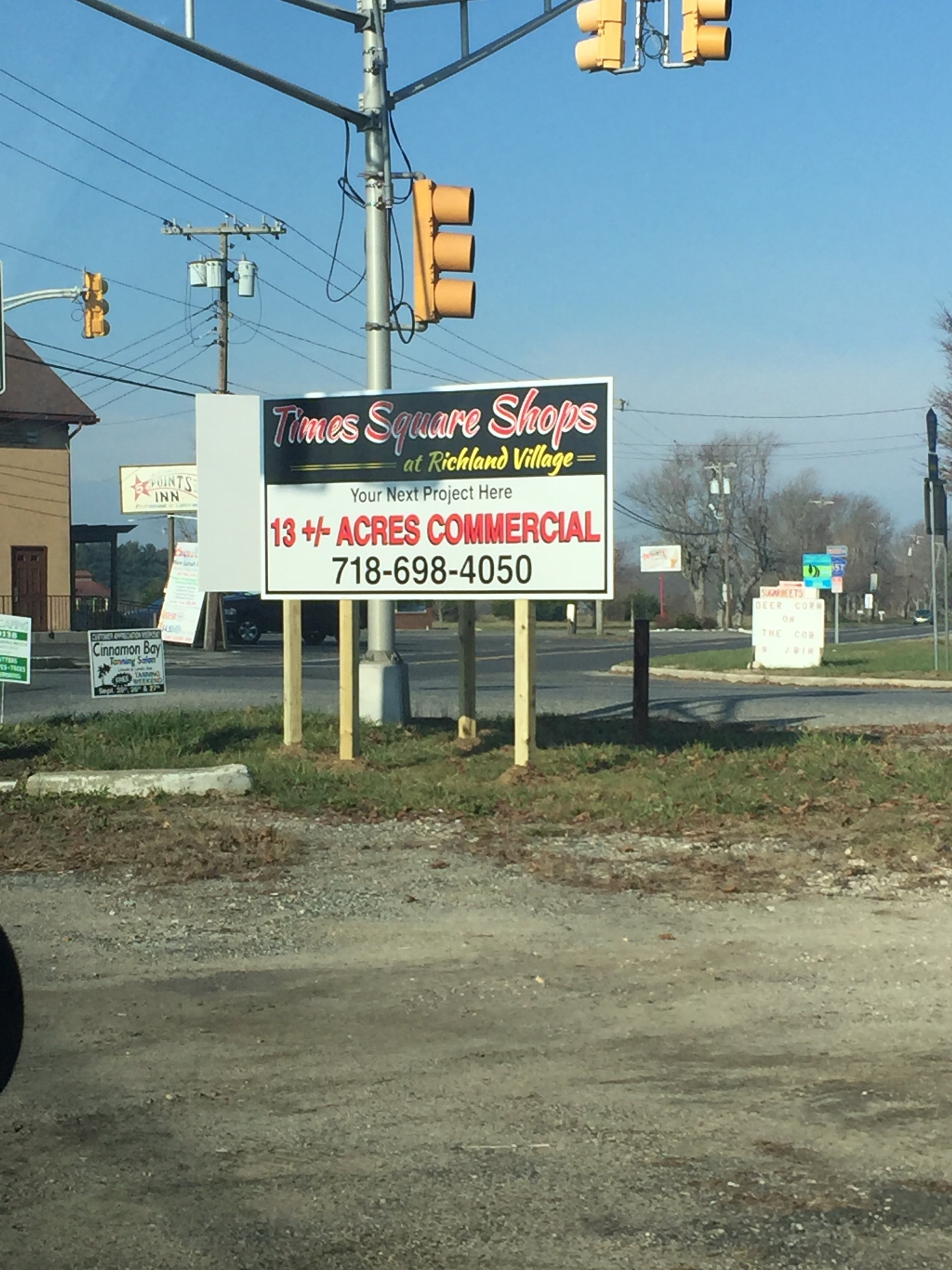 Last edited: