Administrator
Site Administrator
Sep 17, 2002
23,066
4,949
I was looking over aerials of the Apple Pie Hill area and noticed this in 1930. It is right at the sharp curve on Ringler Road on the way to Apple Pie Hill. The dark spot has an appearance of a sawmill so I had to check it out. With the woods recently burned there it is easy to access and close to the road. Upon arrival I found one piece of concrete surrounded by thousands of "Lily of the Valley" plants which grow well near concrete. There also is a hole there similar to what you will find at a sawmill but it also could be a well. I really don't think it is either one and it most likely has something to do with the development that was slated for that area years ago. Maybe a sign or something else.
https://maps.njpinebarrens.com/#lat=39.80977435233003&lng=-74.5765783230591&z=17&type=nj1930&gpx=
The concrete. Can you see it?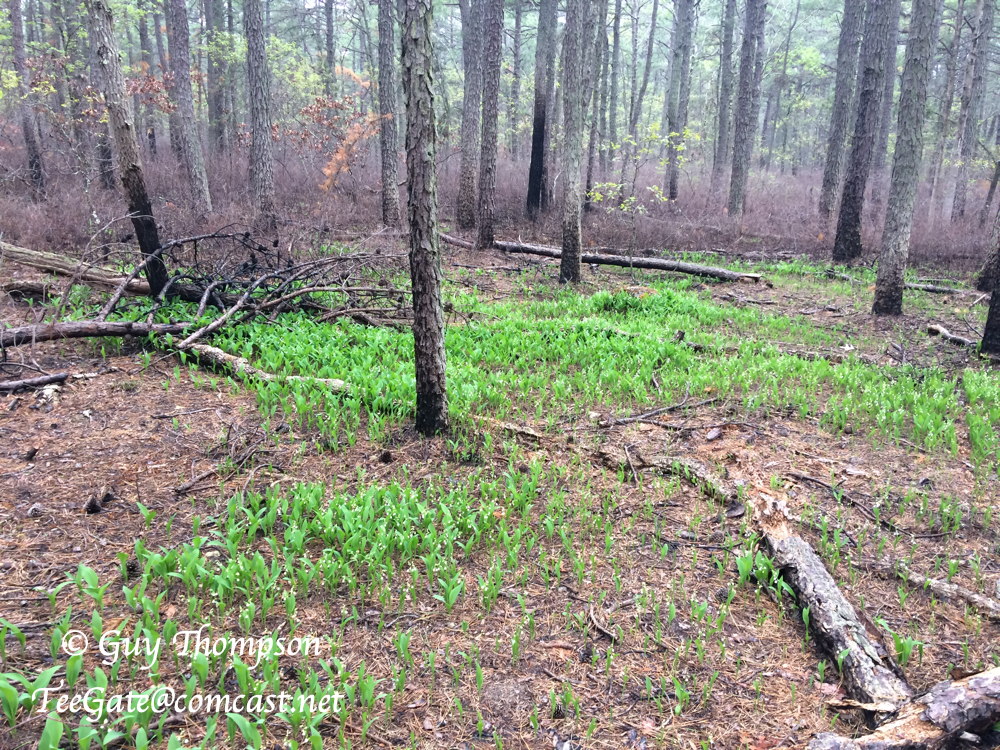 Notice how it grows well adjacent to the concrete. You can also find Lily of the Valley on Apple Pie Hill itself by the ruins. However, be warned, this plant is extremely deadly and any pet you have with you can die if any of it is eaten.The same for humans so don't even touch it.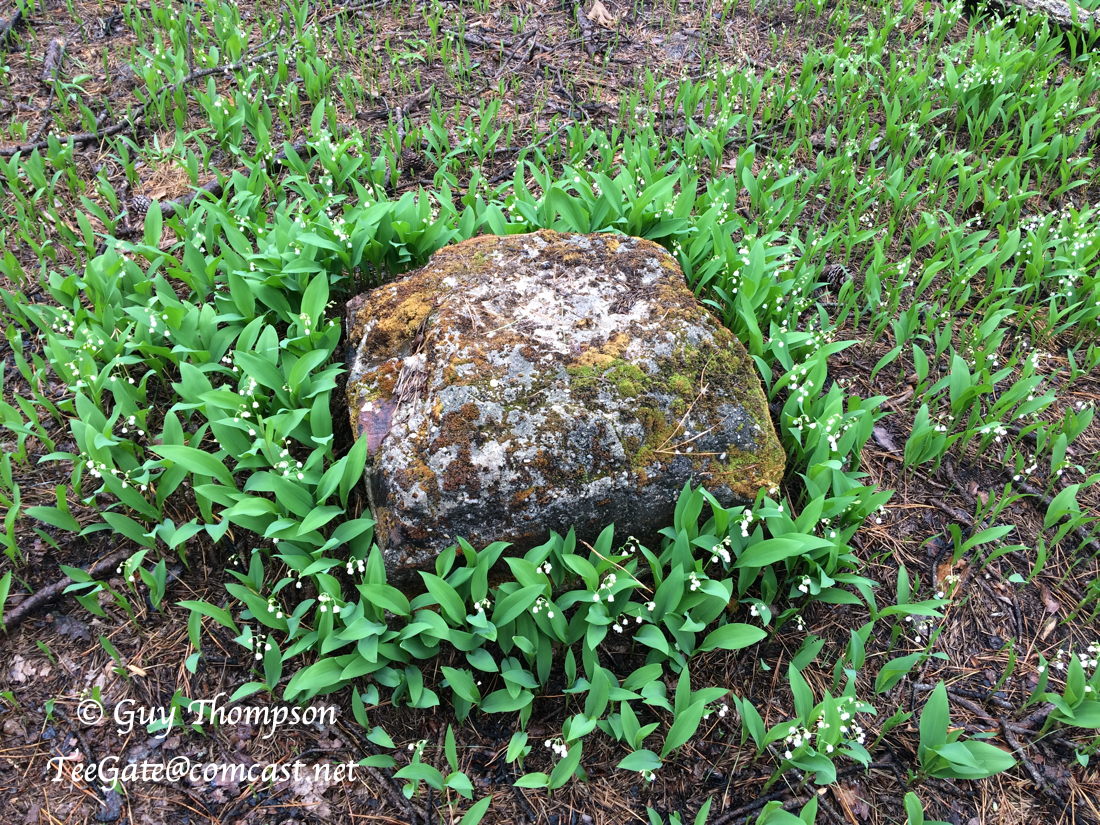 Again, a blurry photo; however, the Lady Slipper had done very well in the past week.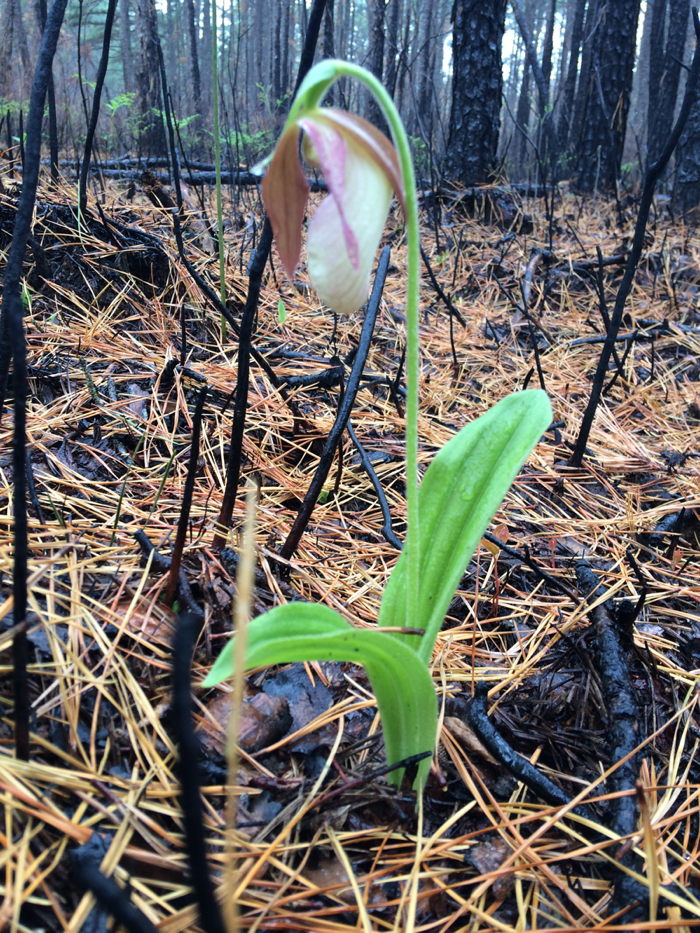 Guy
Last edited: