Well; my outing in the Pines today didn't go as planned. It hasn't been the first time. My objective was to explore a portion of the Shreve Branch where I had discovered remnants of several old corduroy roads and bridge foundations on my last visit back in April of 2011. First I had to transverse the dike at Long Causeway to the far end, crossing two chiclet bridges, and then follow a road leading to the south side of Shreve Branch. At that point I had to bushwhack in toward the stream. I tried four access points, but failed on all. The catbrier must have grown tenfold since my last visit 7 years ago. The stuff got the best of me. I was disappointed that I couldn't revisit those old structures today. When I find an old structure made by man that can go back 100 to 150 years ago, I pause and think awhile what took place back when. And a very few get to see it today.
Once I got down to business trying to bust my way through catbrier, my camera gets lost in my pocket; therefore I didn't take as many photos as usual. But I believe I have enough to make this post somewhat interesting. The last three photos were taken back in 2011, which I didn't get a chance to revisit today.
In the end, a day in the Pines, is always a good day.
Looking out toward the reservoir at Long Causeway.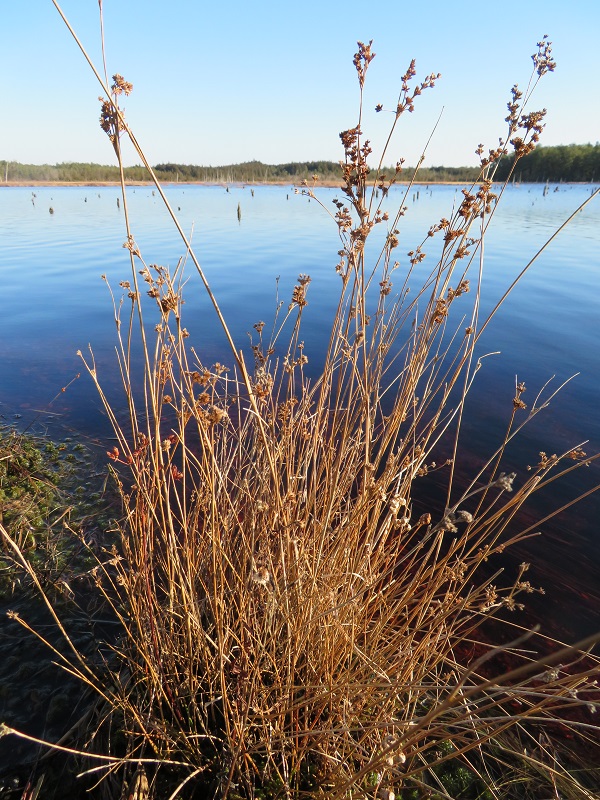 Hey Bob, I need an ID I believe this is a rush in the genus, Juncus. The spikelet is larger and more rounded then what I've seen to date. (Not the best picture)
Looking out from the right side of the reservoir back toward the dike.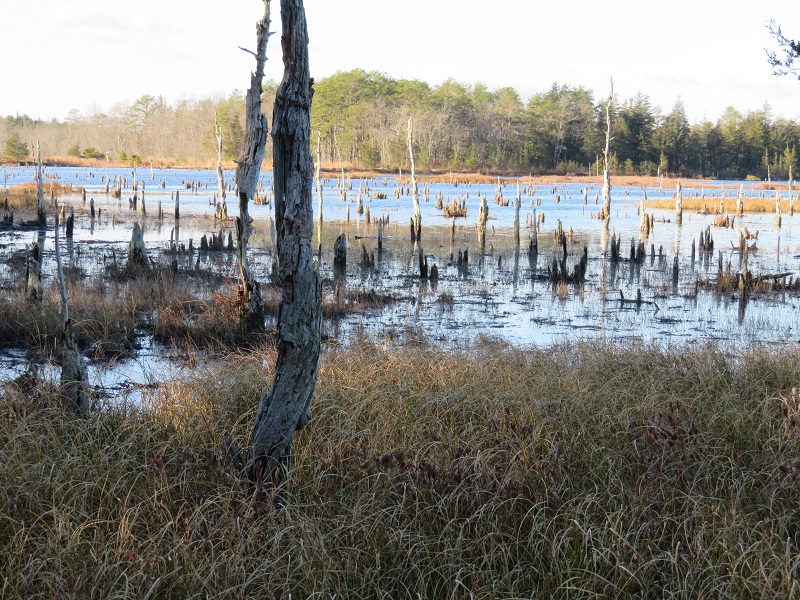 Another roller coaster road as I mentioned in my previous post. You just can't get the right perspective.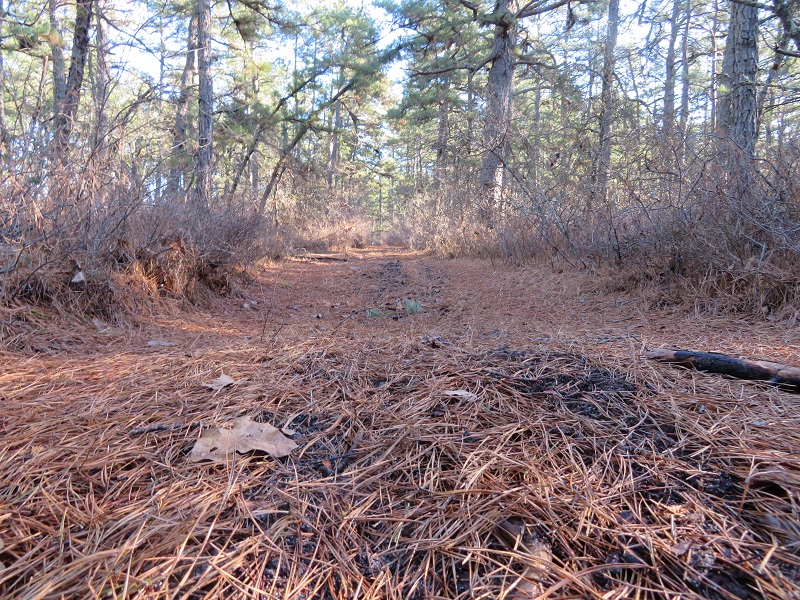 At one access point I was able to bypass the catbrier, but I didn't want to go in here,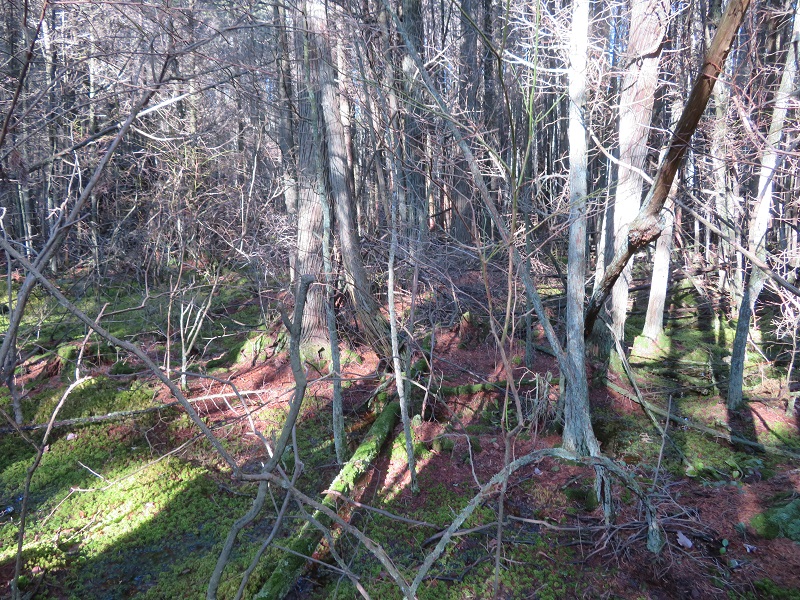 The Chiclet Bridge. It's letting water from the reservoir to pass through the dike and into an old cranberry bog. See the Chiclets?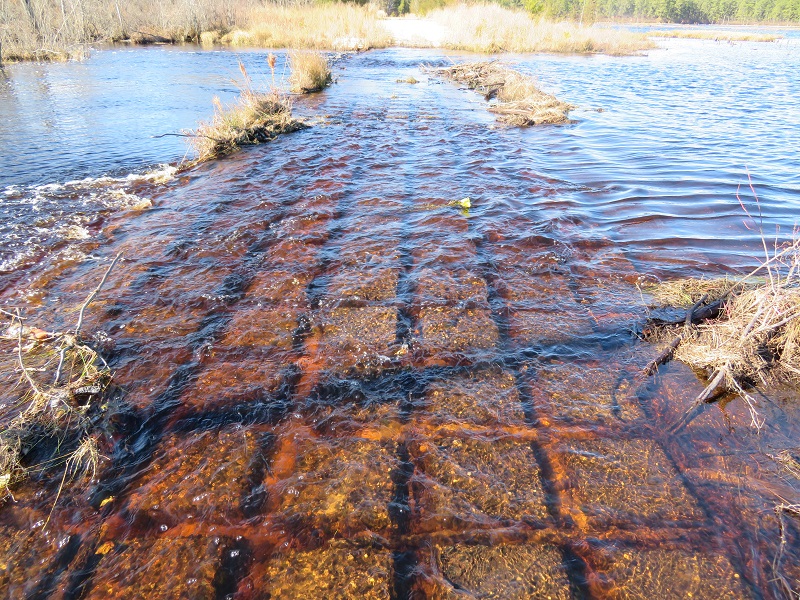 An old weir. It was to regulate the flow of water from the reservoir into the bogs. Only the chiclet bridges are used today that this location.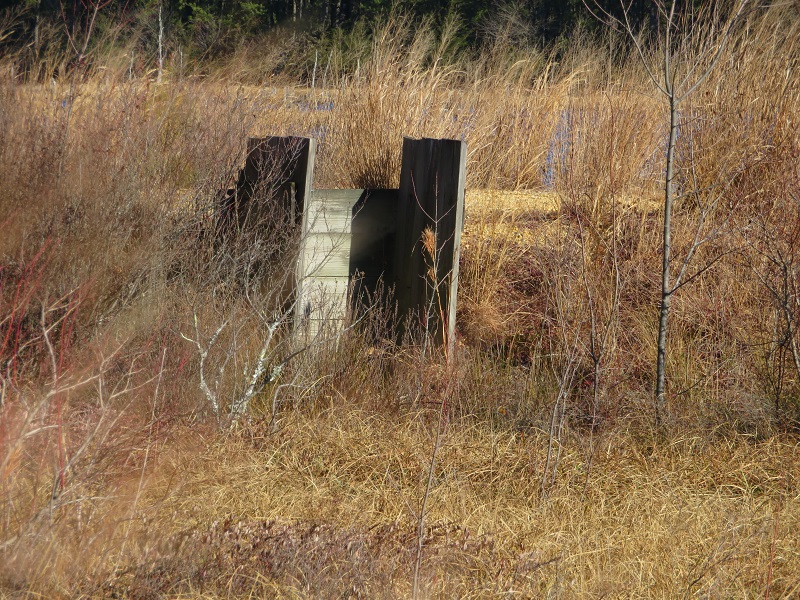 This photo and the next two is what I wanted to see today, They were taken on April 20, 2011.