The Cedars at Sykes. The title sounds like an age-restricted community, but no, it's cedar swamps along the Sykes Branch deep in the heart of the NJ Pine Barrens. With majestic tall straight Atlantic White Cedars, hummocks, water everywhere, sphagnum moss abound, squishy ground, and at this time of the year, "never wets"
The main objective for this trip was to find an old road that went through the swamps that appeared on an old 1930 map. I'm assuming it was a old logging road. I tried twice before to no avail. I was sure I was going to find it this time since the recent forest fire burned the dense vegetation leading into the swamps for easier access. But again, it's another NO. I can't figure it out. I'm going to give it one more try.
However, I did find an old path that took me into the swamps, crossing over the south branch, through more swamps, then over the north branch to the other side. The photos below are from that portion of the trip except the first one.
Xerophyllum asphodeloides (Turkey beard) Coming back to life after the fire.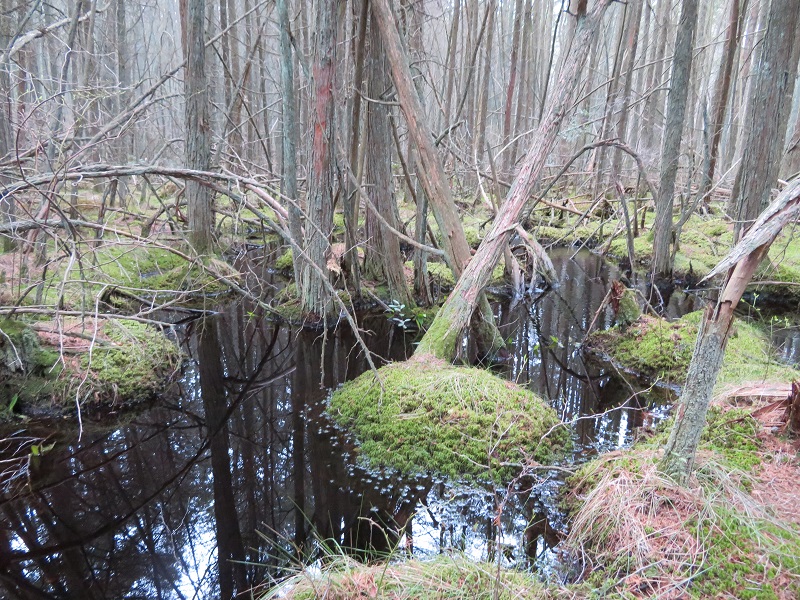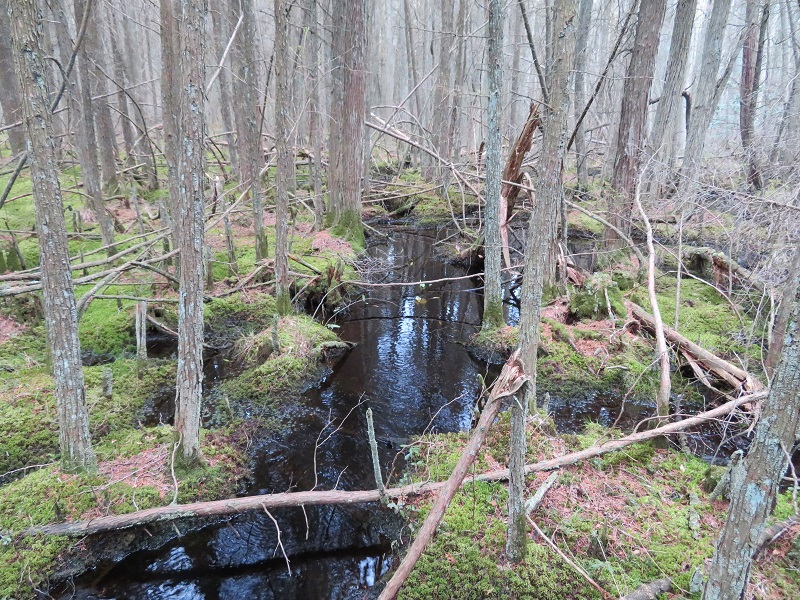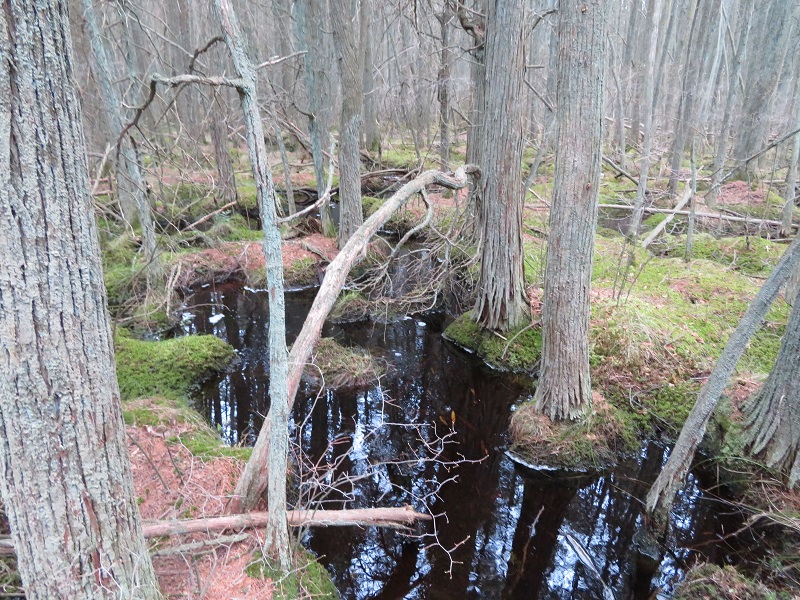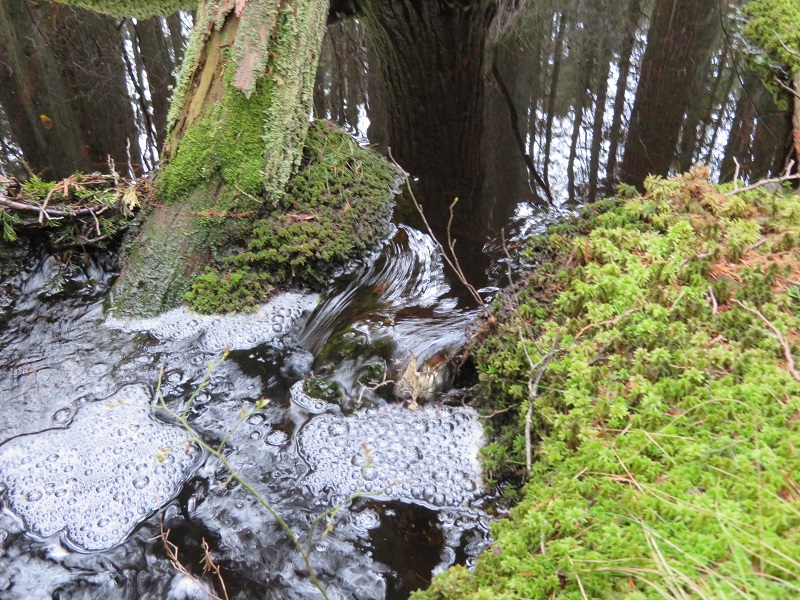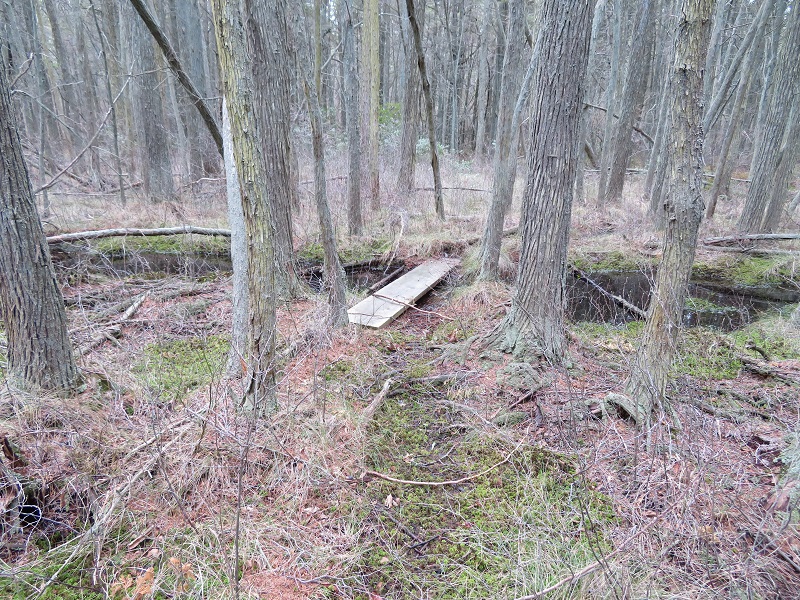 Lichen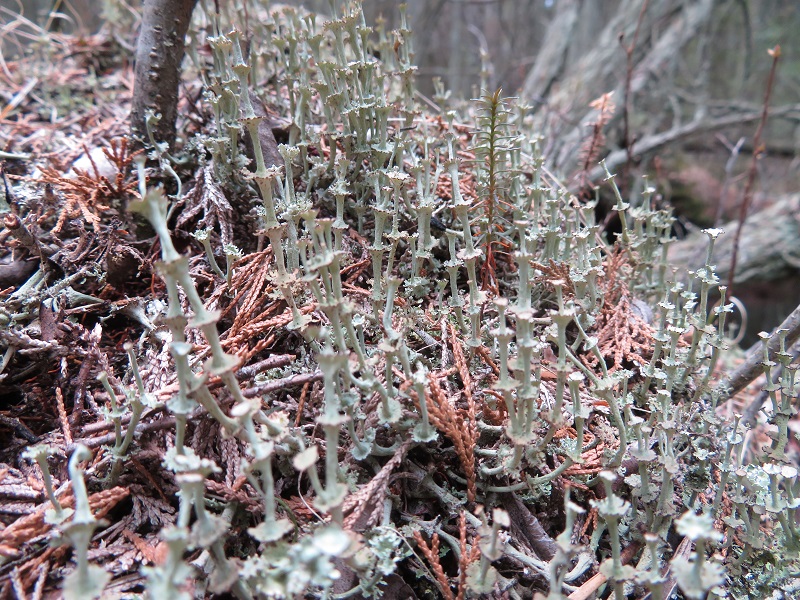 Orontium aquaticum (Golden Club) aka "Never Wets". as submerged leaves appear totally dry because of their waxy glaucous surface. It is a poisonous plant.