Administrator
Site Administrator
Have been using the TwoNav smartphone app for awhile, and it's pretty nice. Their "Land" software runs on Windows and the Mac and is quite powerful - allows you to manage your data and import/export maps in a number of formats.
But the same company also makes dedicated GPS devices the are sold in the EU but are unknown here in the US (the company is based in Spain). Just got an e-mail with their Black Friday pricing, and have to say I'm tempted by some of these. They look like nice alternatives to the same-old Garmin stuff. They have kind of a confusing line-up with many similar devices, but there are a couple that especially interest me.
Their "Trail 2" has a touchscreen with more than twice the pixels of a Garmin Montana (the Trail2 is 640x480 - the Montana is only 272x480). It also has dedicated hardware buttons for zoom and other functions, something I especially like. Lots of other nice features to this device. Black Friday pricing is $310 - much cheaper than you can get a new Montana 680. I suppose shipping from Spain will be a factor though (AFAIK, there are no US dealers for TwoNav).

Trail 2 is a cutting-edge GPS with a large display for hikers. With a joystick and buttons to easily navigate maps. Features accurate offroad navigation technology. Includes topographic map.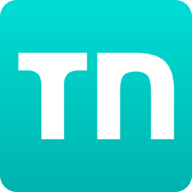 www.twonav.com
They certainly don't have all the US mapping options as Garmin, but the basics are there.

Find the map you are looking for: More than 30,000 maps available from the main publishers: Ordnance Survey, TomTom … from more than 100 countries., Region:: United States of America

www.twonav.com
Not really an issue for me, since Mobile Atlas Creator works well for TwoNav - I did a tutorial for creating maps in their RMAP format in section 8.1 here:
These devices actually look perfect for my maps. They don't have the ridiculous tile limits that Garmin imposes on "Custom Maps" just to force you to buy their own products. It may also be possible for me to make real 3d terrain that works on these (something that isn't possible with Garmin).
TwoNav also has some very reasonably priced older devices in their outlet store for $200 and less - cheaper than a Garmin eTrex.

GPSs for sports and the outdoors: hiking, mountain biking, cycling, aerial sports, trail running, paragliding, 4x4. Enjoy your sport, with the highest quality, precision and safety.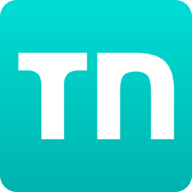 www.twonav.com
Am going to give these some serious consideration during the sale as a replacement for my broken Montana 600.