Administrator
Site Administrator
Here we go... although "uncertainty is very high"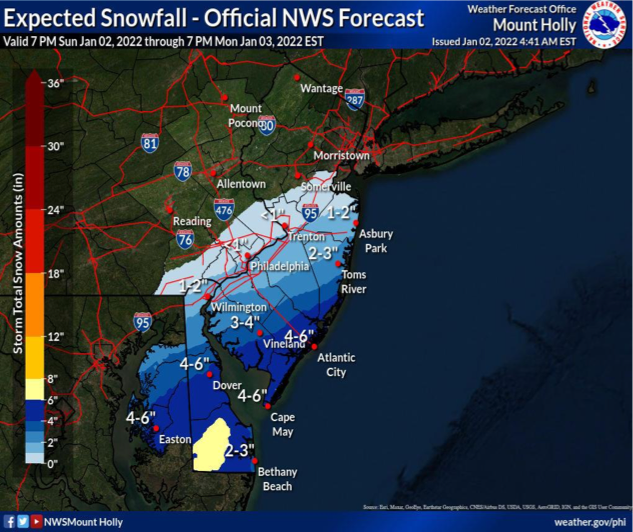 Event Summary

A period of snow, which may begin as rain, is expected for southern portions of Delmarva and southern New Jersey through much of Monday.

Snowfall rates of 1 inch per hour or higher are possible in the heaviest snow on Monday morning. This could cause major impacts to the Monday morning commute. Roads could become snow-covered rapidly with these snowfall rates.

Uncertainty in this forecast is very high; this is the most uncertain 24 to 36 hour snowfall forecast in recent memory. Additional forecast changes, potentially significant, are likely.

Gale force winds are possible on some of the local coastal waters

Additional rounds of coastal flooding are expected, and the coastal flood threat for Monday morning has increased. A Coastal Flood Watch has been issued for tidal portions of Atlantic, Cape May, and Sussex Counties.