Administrator
Site Administrator
Sep 17, 2002
22,320
4,246
1,093
All,
I received a tip about a 50 acre fire that occurred about two weeks ago that was not widely reported on. It was in a remote area near a cedar swamp and was allegedly started by a lightning strike and smoldered maybe for days before the fire started. Anyway, it was quickly put out from what I gather, and after it was over some small remains of an old charcoal pit were discovered. We ventured there today and this may be the tree that started it all. There was another one that I was debating on but it did not seem to be big enough to burn for days. And it was still standing.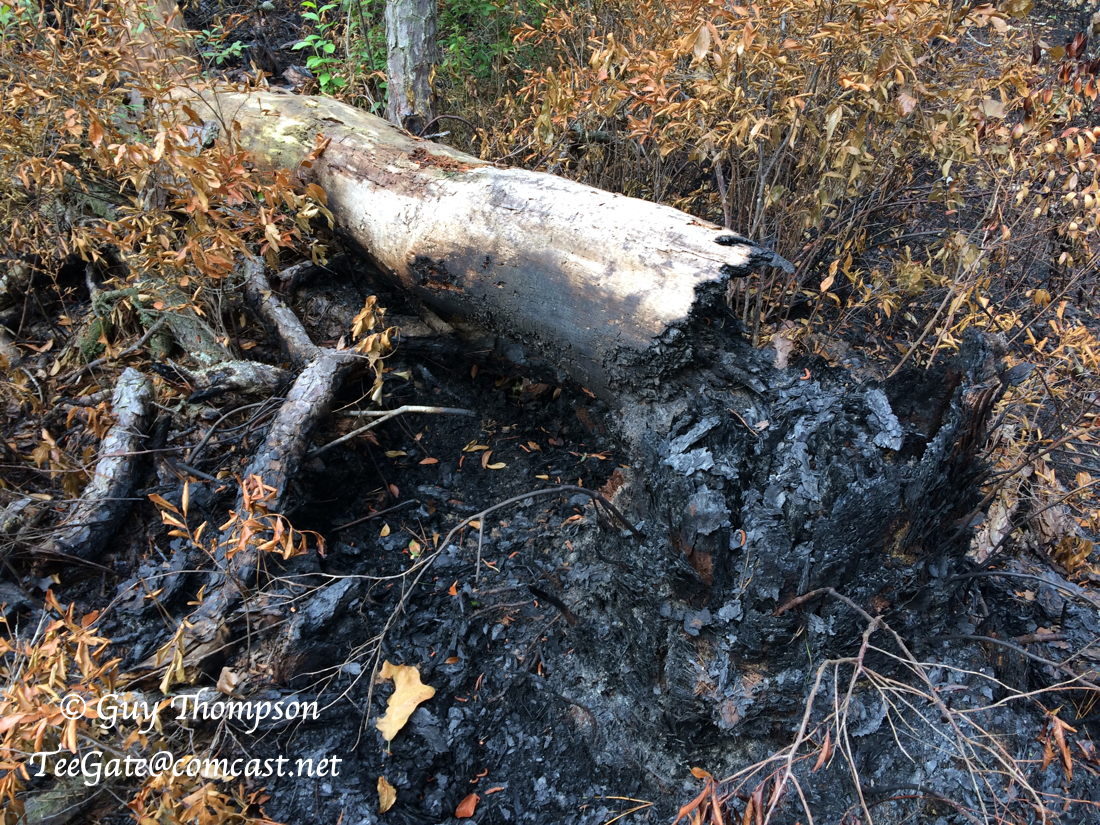 The charcoal pit remains were dug up by a grader and had to have been in what later became a dim road in the woods.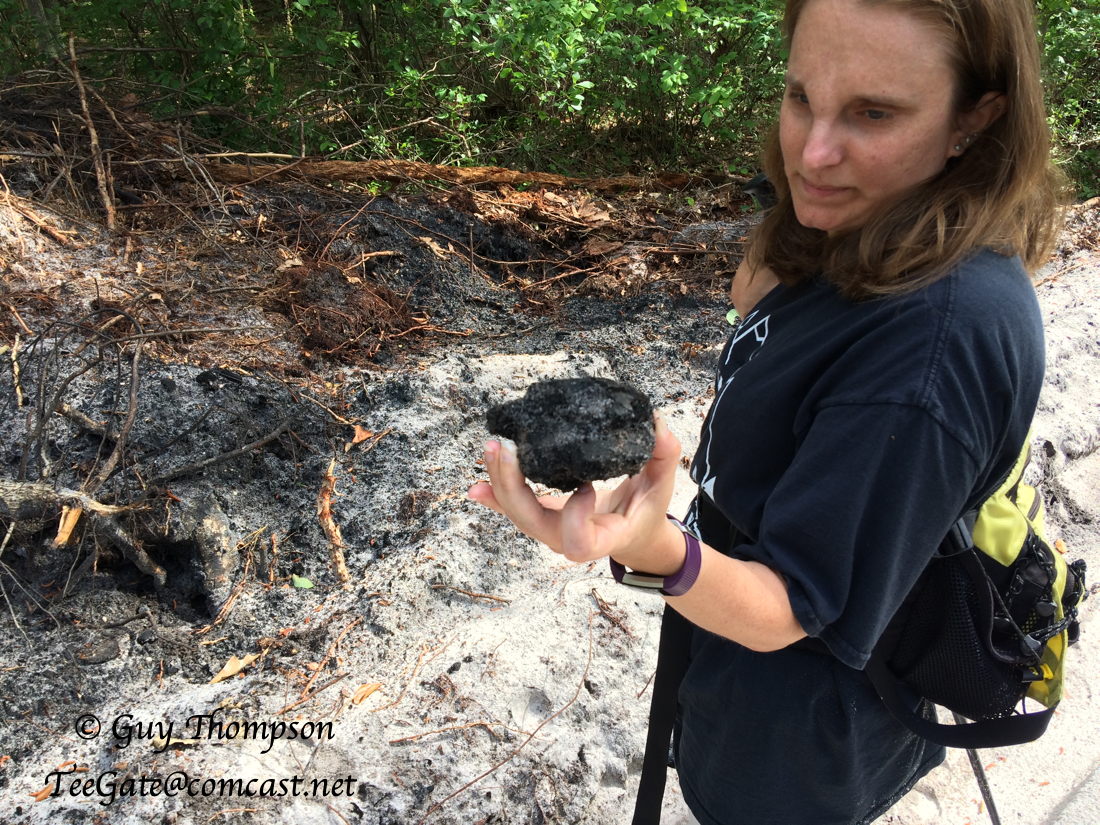 The dirt in the area had classic signs of a pit. While standing there we heard a bicycle bell and around the corner came a man on a bike with the large tires and he pulled up and talked with us. He was scouting out area's apparently to bring his wife to later. Not a place we expected to run into anyone.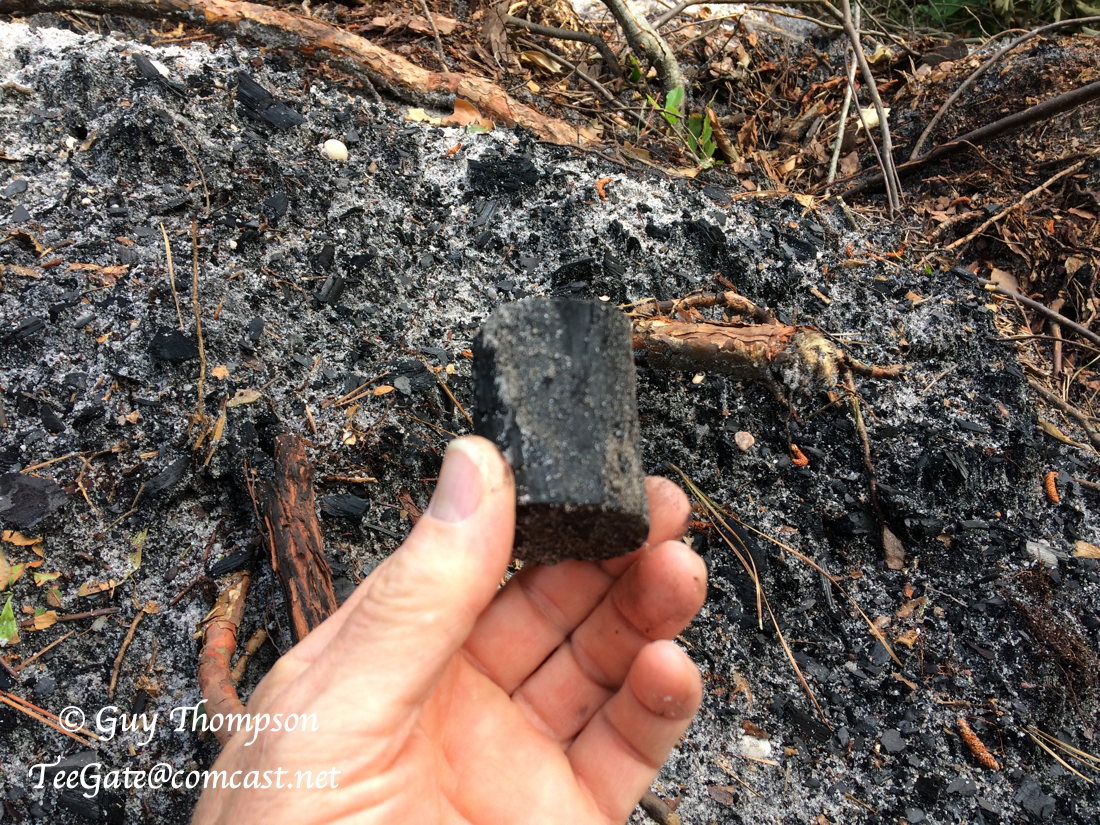 We left there to visit the fire area in Atsion and as we were passing the school house in Atsion on Quaker Bridge Road my mom called and asked me to take my brother to the hospital. He has had trouble breathing for 6 weeks and after 24 hours of not being able to lay down and breathe she finally was able to persuade him to go. He is a hard head like his brother.... use to be. So our day in the woods ended quickly. All is now well with him.
Guy
Last edited: