Recently, I hiked to a remote area of the Pine Barrens into coyote territory (heard them), to explore some open sphagnum swamps along a stream I've been there several times before Not having a 4-wheeled vehicle, it's about a two mile hike, with three water crossing (not caused by recent rains) just to get to where I wanted to explore. The road leading there is wide and clear, but it had tons of roller coasters for much of the way. Being an avid runner, one time I tried running there to save time, but those constant ups and downs took a toll on me.
Looking at old maps and what I observed, this area probably was an old cranberry bog At this time of the year you can see old road, by the faint image of tire tracks leading to the bogs. Further into the year those roads will disappear.
As usual, many tall cedars are found growing along streams. Note the ones in the background.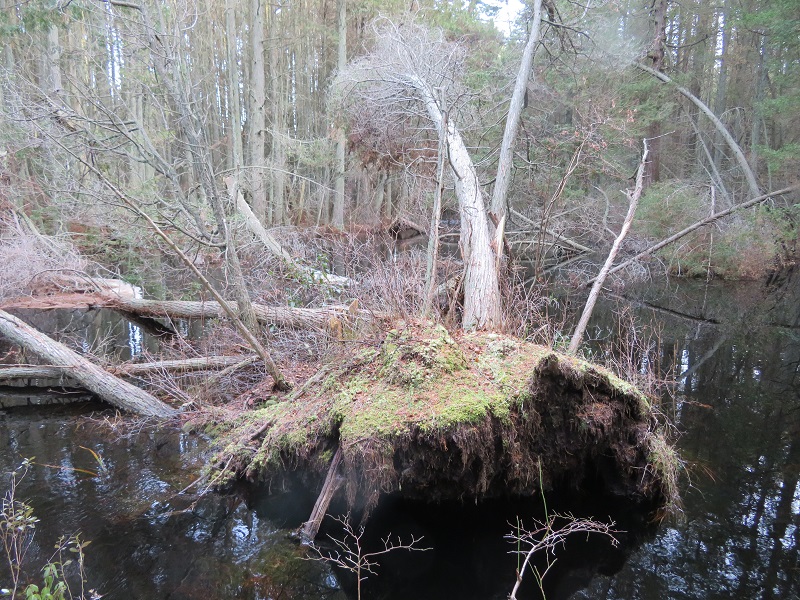 Sphagnum moss turning color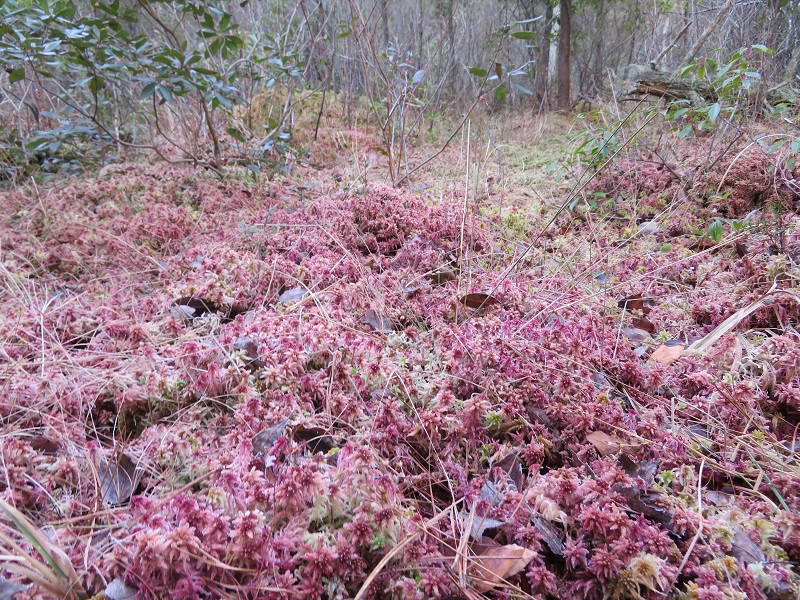 A small open bog I stopped at along the way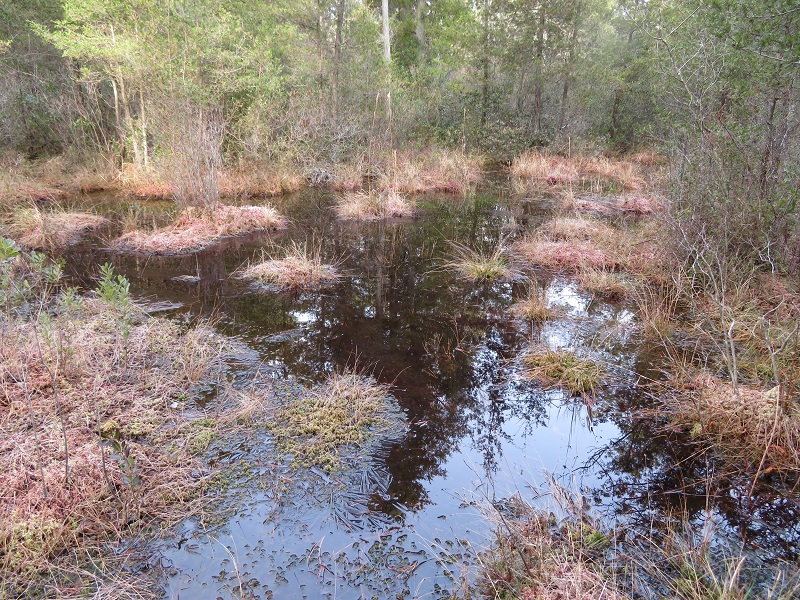 A large open bog. This is the area I was doing by exploring.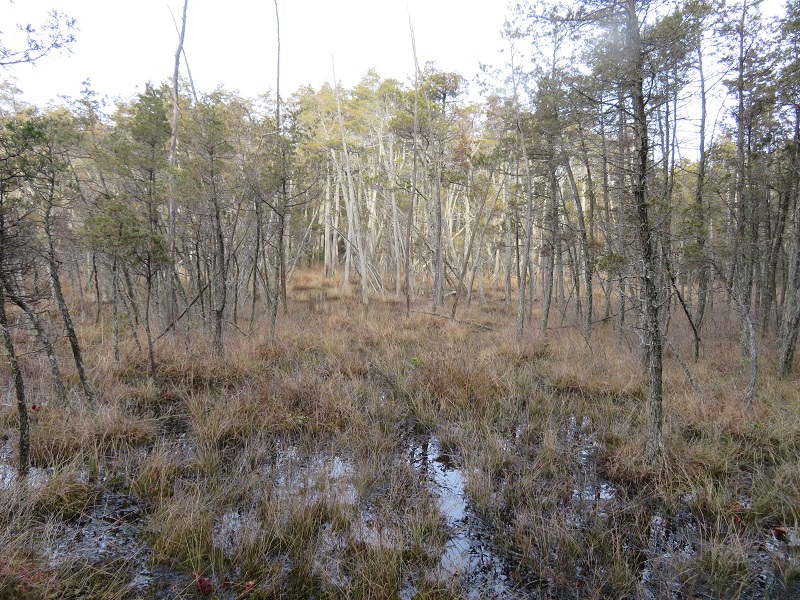 Sarracenia purpurea (Pitcher-Plant) I had to use the zoom. You don't want to walk in there.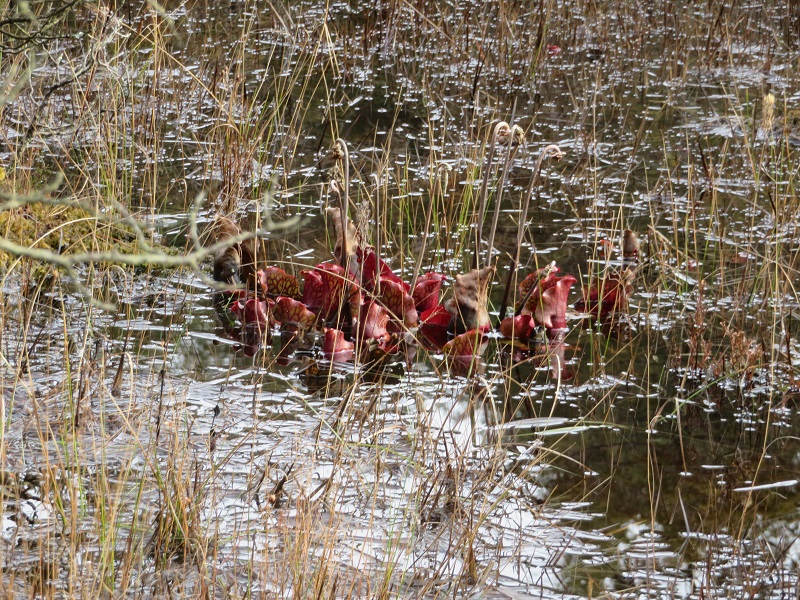 Pitcher-Plant nestled among the sphagnum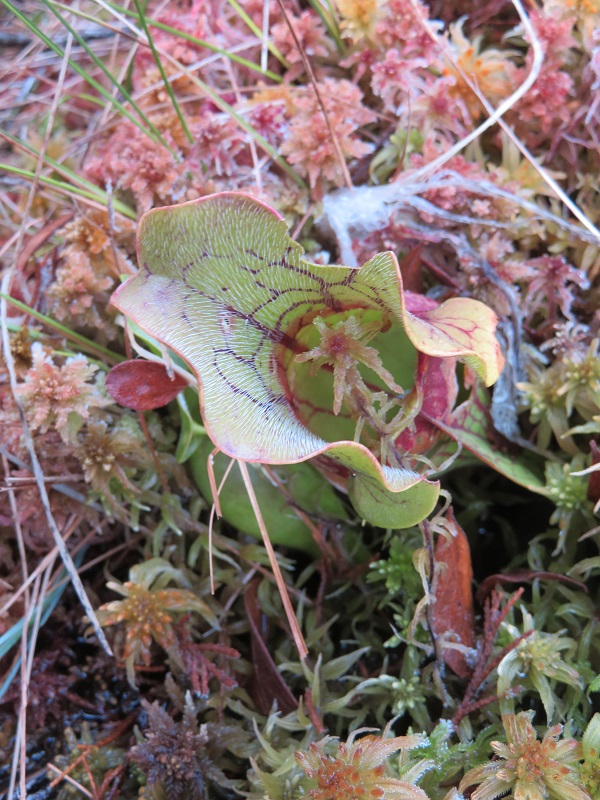 As you get closer to the stream, you get into the cedars. Those mounds at the base of the cedars are called 'hummocks'.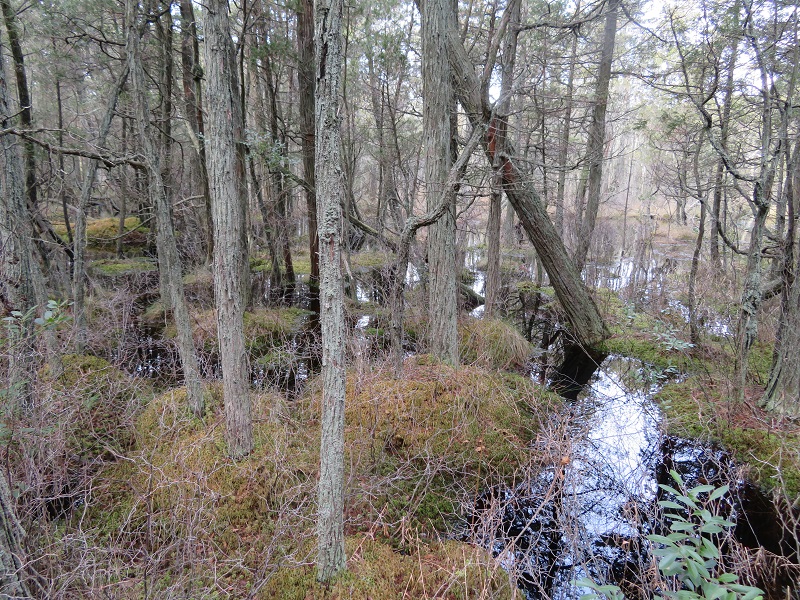 Very wet, but walkable. Just be careful.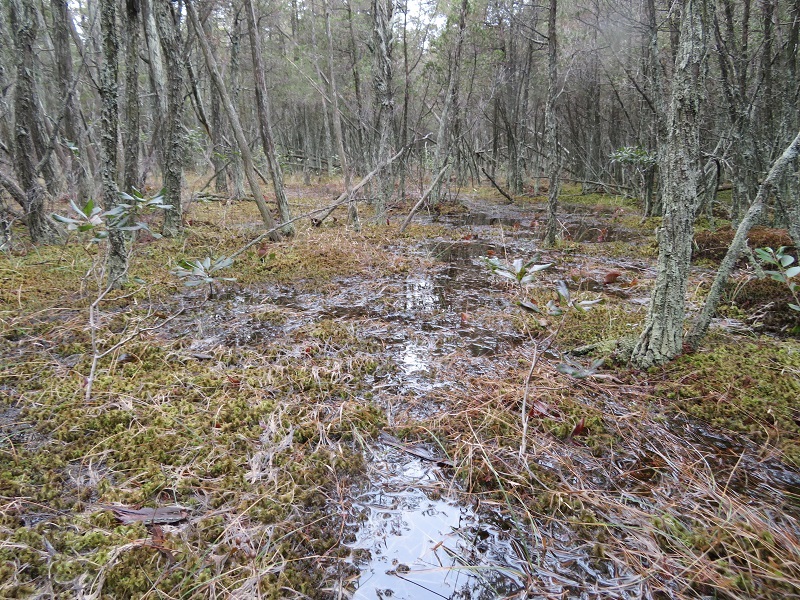 At the stream.