Super Moderator
Staff member
Moderator
Jul 31, 2004
7,468
1,470
1,093

I'm finishing up a new historical map that has been a fun (but complicated) project. It's based on the 19th century George H. Cook / C.C. Vermeule topo maps from Rutgers (these are the same maps available here at NJPB:
https://www.njpinebarrens.com/historic-maps/topos/george-cook-1889-topo-maps/
).
I have color-corrected and stitched together the 8 maps of Southern New Jersey to create a seamless map for Mobile Atlas Creator (the same software used for my other maps) so they are compatible with Garmin handheld GPS units and over two dozen apps on Windows, MacOS, Linux, iOS, Android and more.
Here's an index that includes the original Cook Atlas sheet numbers and the map dates. These maps overlap in a strange way, so it's a bit like a jigsaw puzzle.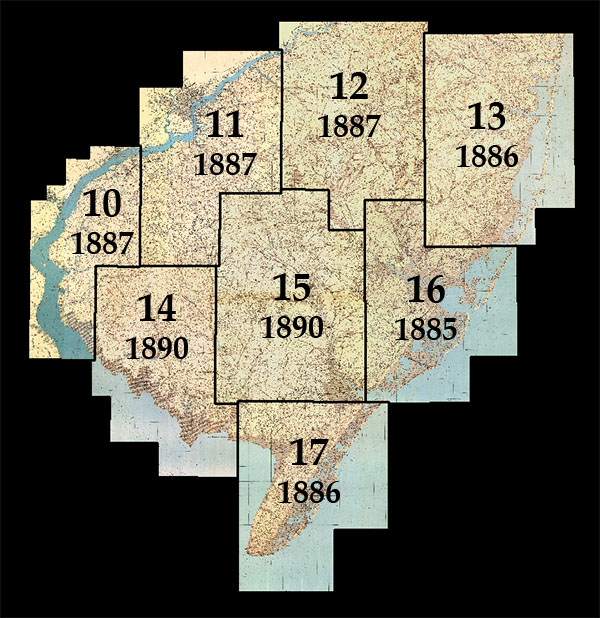 A couple more screenshots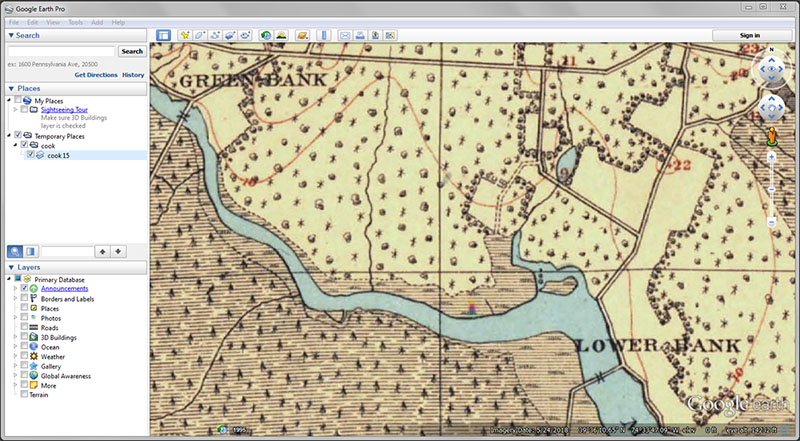 So why did I use the "HD" title for these old maps? It has to do with the way they have been processed. Typically, scanned maps are georeferenced by just matching the outer edges and possibly a few points inside. I have gone way beyond that to match road features with high resolution modern data. This squeezes and stretches the imagery to correct for errors. There are about 2,500 points like these throughout the map.
The result is accuracy that you would not expect from a vintage map. The magenta lines are high resolution roads overlaid on the map. You can see the increased accuracy as compared to 19th century maps from the USGS, such as my "1899 in the Pines" map on the right below.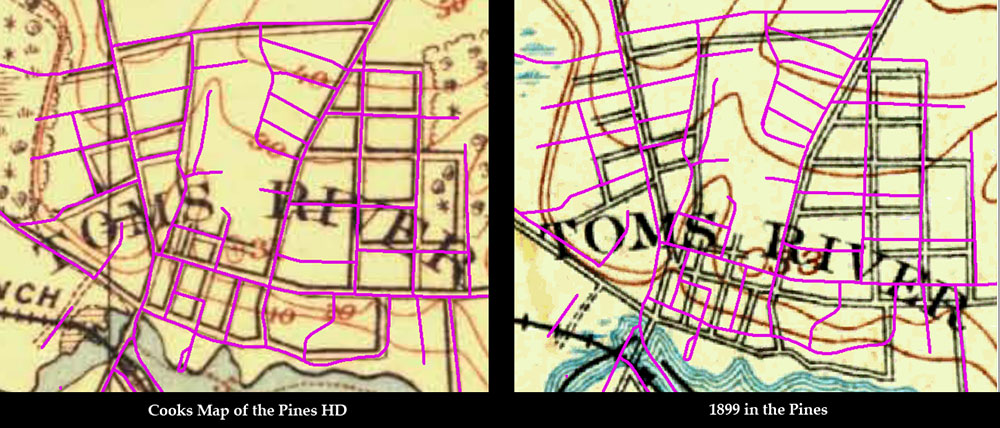 The improved accuracy makes it easier to compare historical features with modern aerial imagery, or to just see your position on the 19th century map as you hike around. Aside from that, these are really terrific old maps. I know that some of you are fond of the "1899 in the Pines" map, but I think Cook completely blows that away. There is really a lot more detail and information - especially landcover. The little trees are not just a decorative feature, they graphically show the mixture of coniferous and deciduous forests, cedar swamps and more. There are some surprising little details, such as deciduous windbreaks around clearings in pine forests, for example.
Now the precision georeferencing does create some artifacts in areas where there were big errors on the original map. These are typically visible as distorted text or wavy grid lines. But I think that's a reasonable trade-off for the accurate roads. You will also see some glitches on the boundaries where the maps were stitched together, which was difficult to avoid. But I think you'll enjoy these maps.
Am making some final corrections and creating the documentation now, and it should be available for download before the end of the month.

Last edited: