Last Sunday I met a bunch of drivers a Atsion to explore before they camped for the night. Unfortunately, their leader drove into a deep washout and gunked up his engine. He managed to get the GPS coordinates to me and I led the crew out there to tow him out. Take care out there.
This is on Lower Forge (aka "Bulldozed Road") right before Hampton Gate.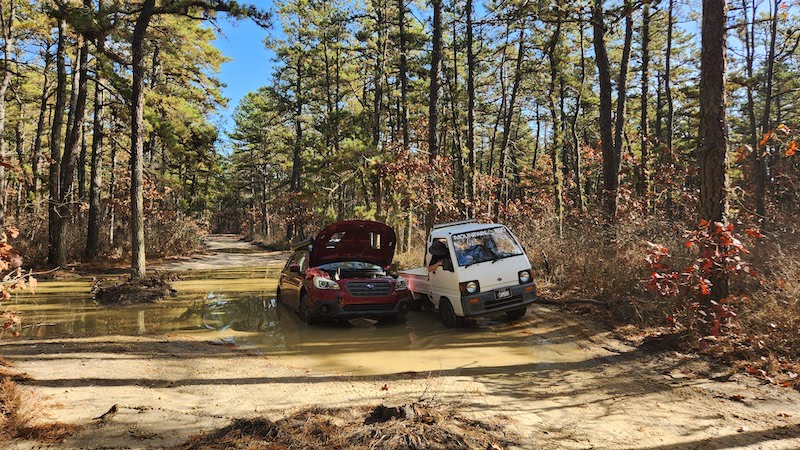 Location:
As it often is, this was caused by a bad choice... many other cars made it through by skirting the center and using the "go around" which was also flooded, but seemed a little shallower. I learned my lesson more easily. He's getting a new engine, I believe. They swapped a fried starter but water got past the Mass Air Flow Sensor, and no amount of towels and fans could get it to turn over.
The rest of the cars made it to the campground, I wasn't camping so I turned around and didn't risk it!
Video of cars making it through: