Administrator
Site Administrator
Sep 17, 2002
24,951
7,318
All,
On 10/28/2021 all members of PBX received this edited email from Bob.
A light trip, knowing that all of us are older, and fatter, and maybe like me afflicted with arthritis. We need to see if we can still move about, eh? Plus, it will be good to see each other again. Just about 3 miles, with some detours along the way, in true piney land NE of the Capital of the Pines.
On this hike were the following:
Bob (bobpbx)
Scott (RednekF30)
Jeff (Woodjin)
Jeff's girlfriend Monica.
Dan (Menantico)
Ron (Rooftree)
Mark
Mickey
Paul
Guy (TeeGate) Me
Jessica
It has been a few years between hikes because of reasons concerning health, covid, work and injuries. So we made this a short one with intentions of having more in the future. At 9:15 this morning we all met on 532 between Chatsworth and Route 72 at the sand pit near the chemical dump. This shows our planned route and we pretty much followed it.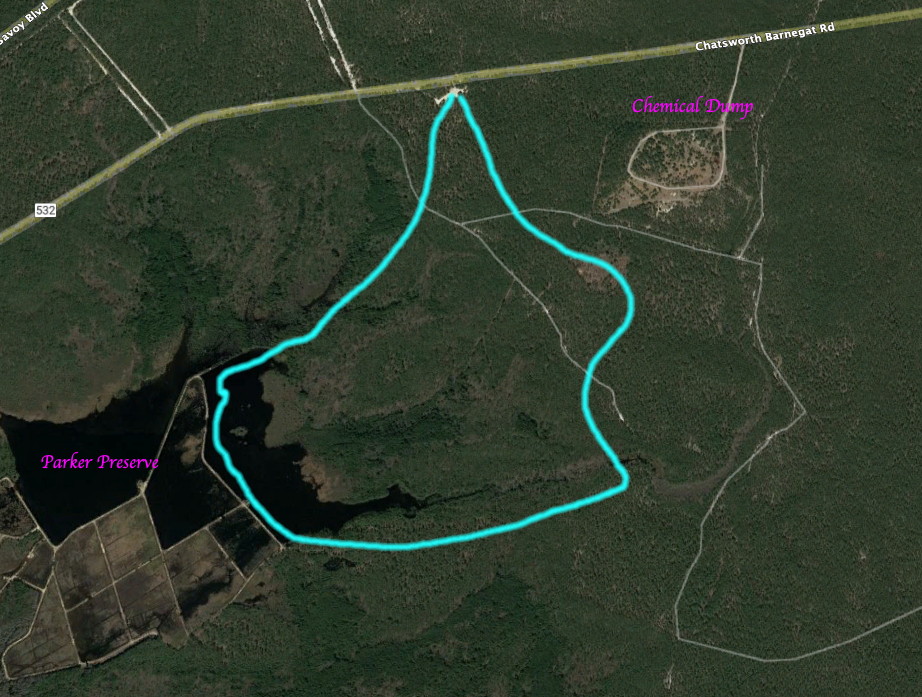 We traveled CCW and so the first portion would be the wettest.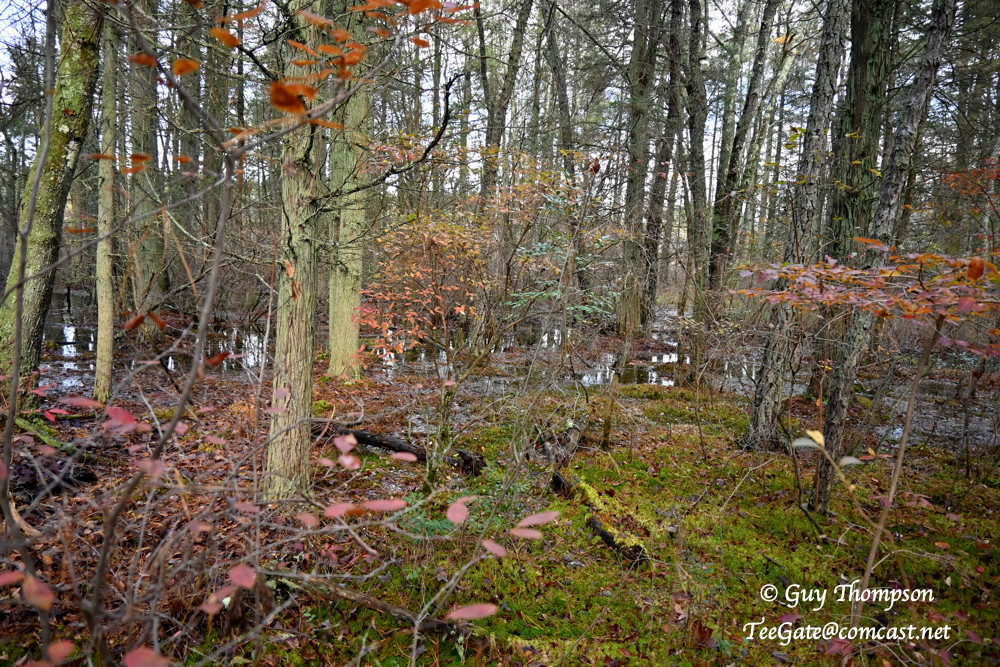 The beavers have destroyed the plant habitat and are starting to destroy all of the cedars. They are out of control.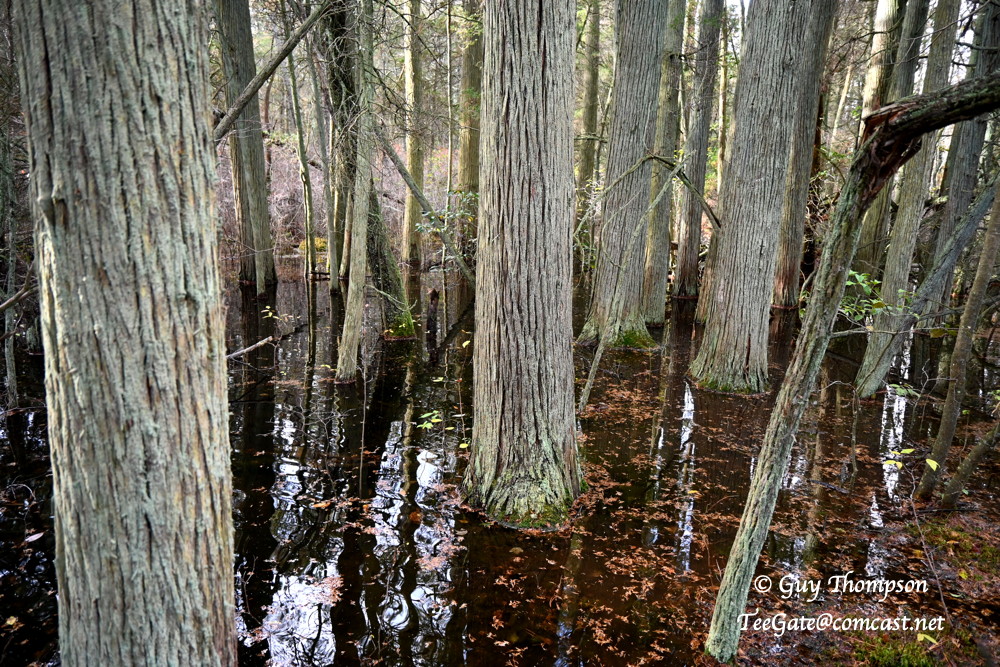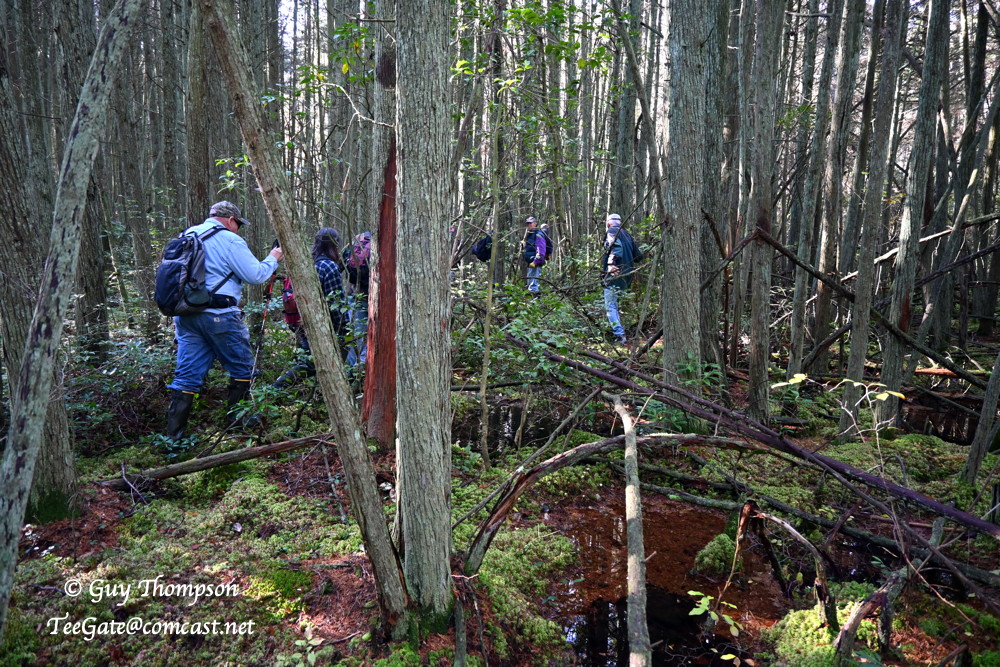 However, we did find some nice upland area's that were easy traveling.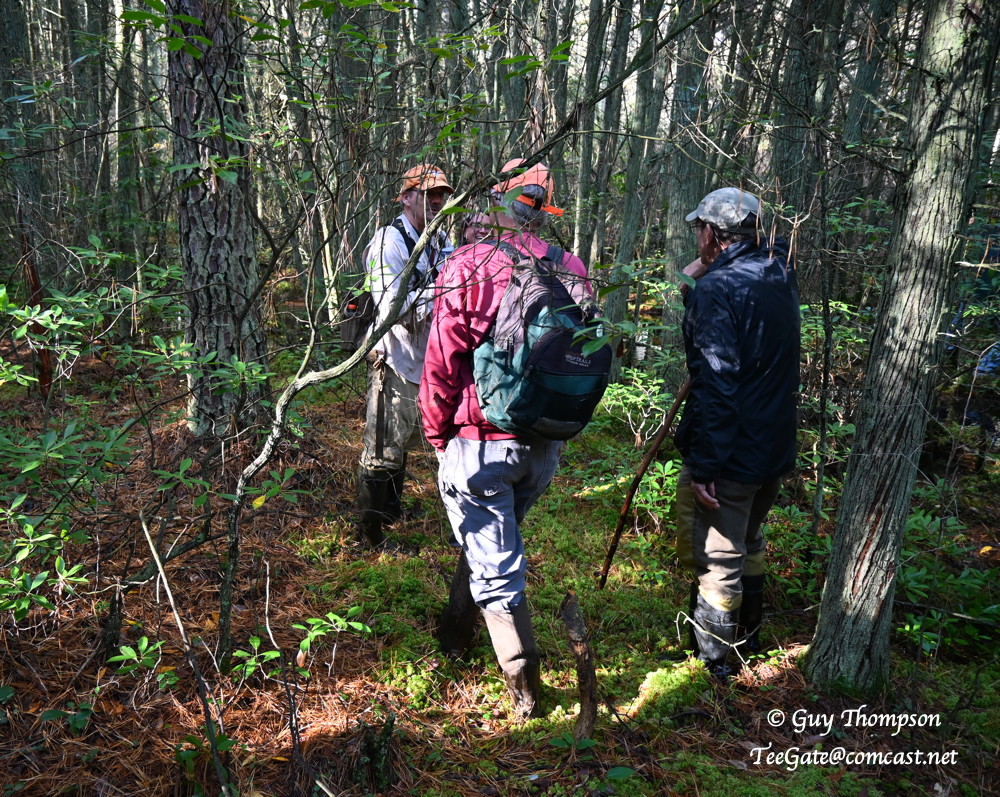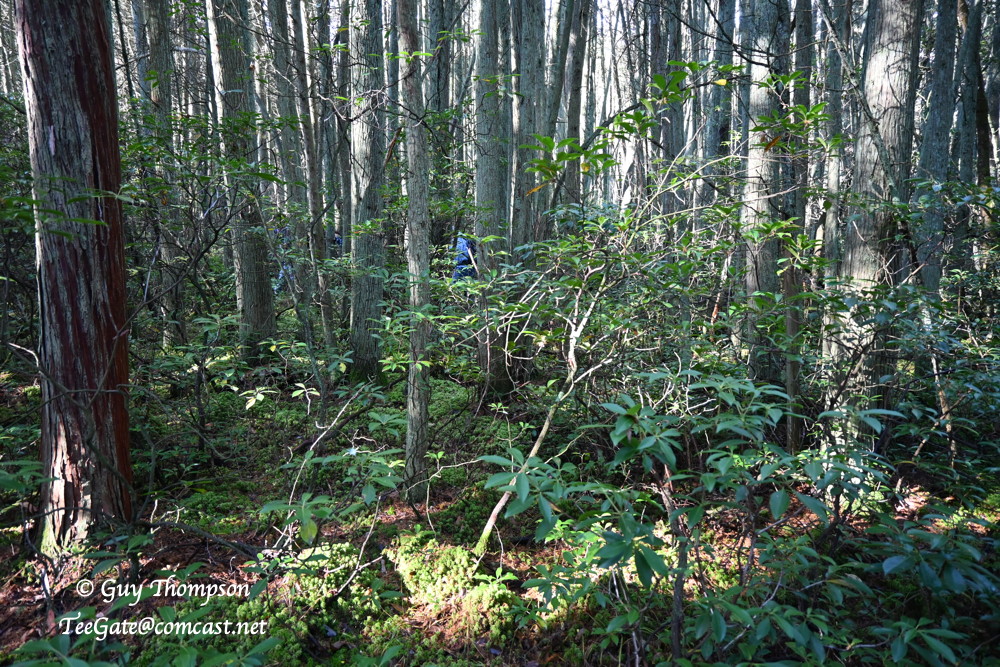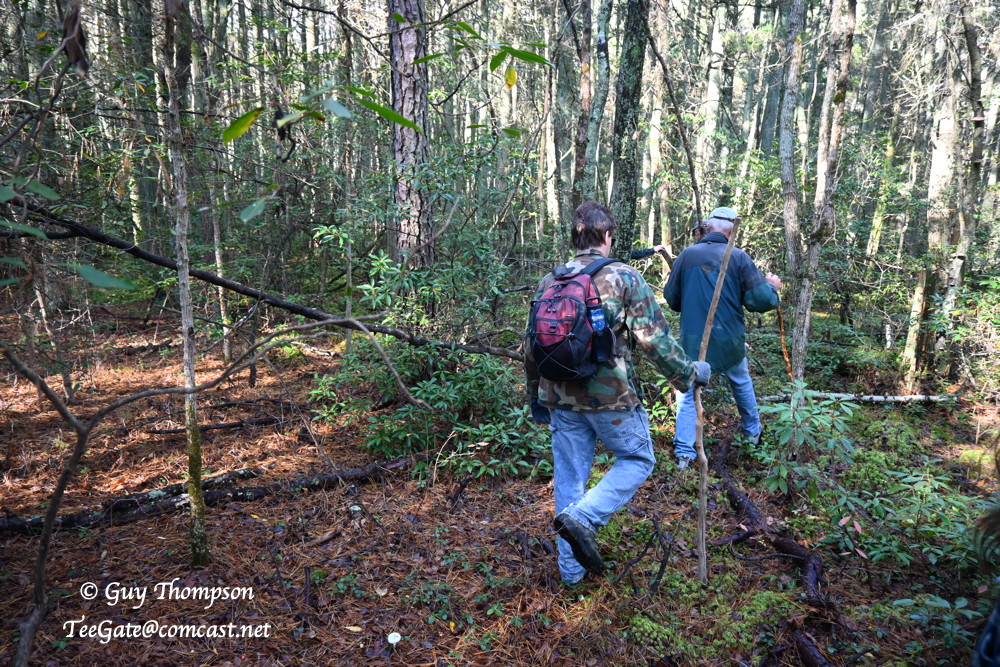 And we also were in area's that the cedar was not flooded.
Crossing the Governor's Hill Brook was a challenge.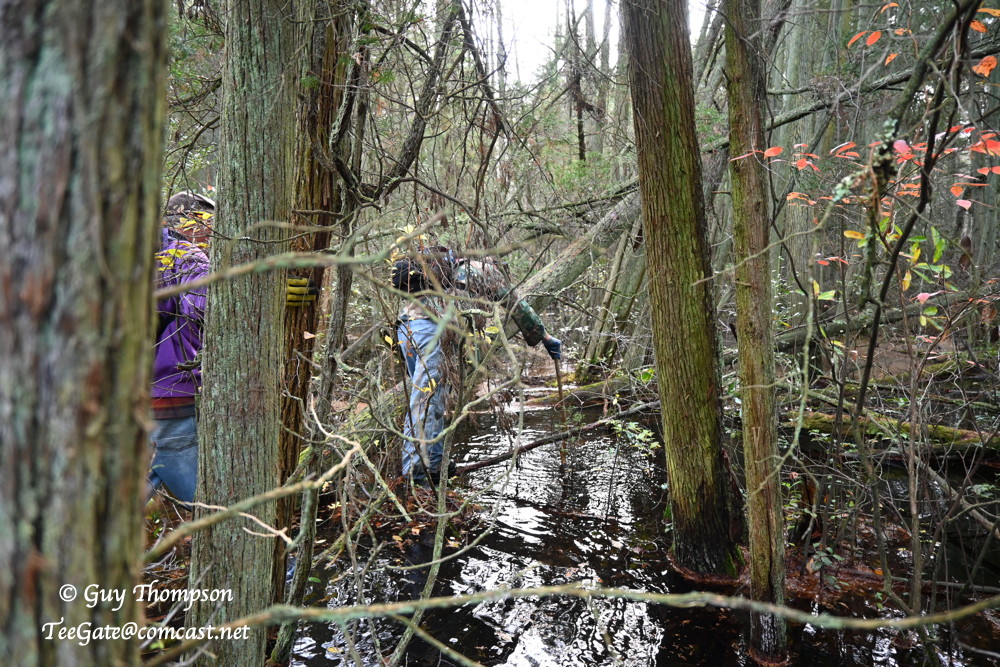 And finally we arrived at the far back of the reservoir of the Parker Preserve.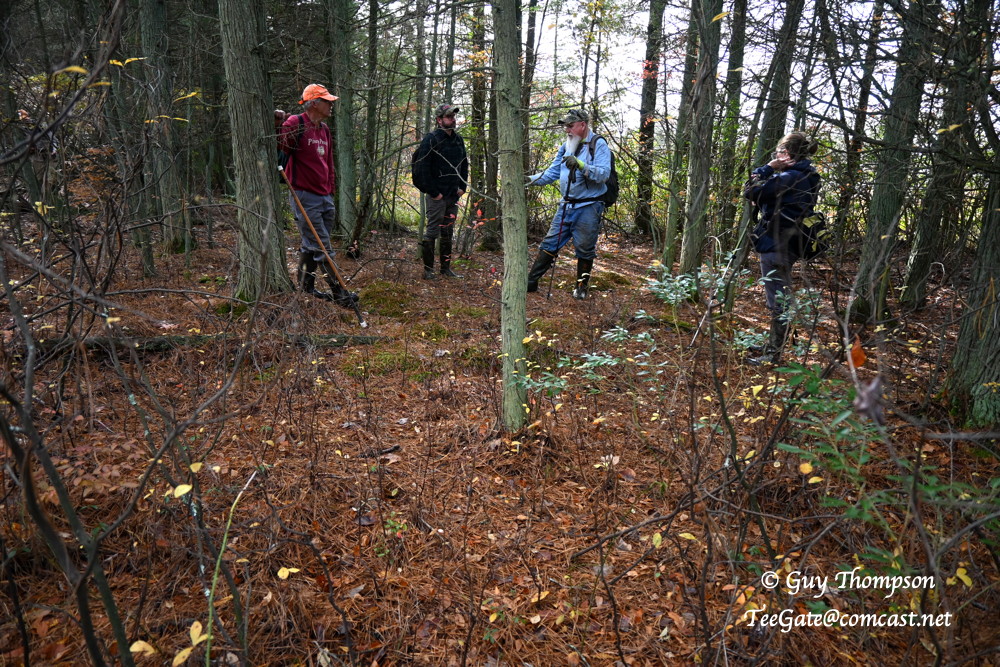 Bob enjoying the day.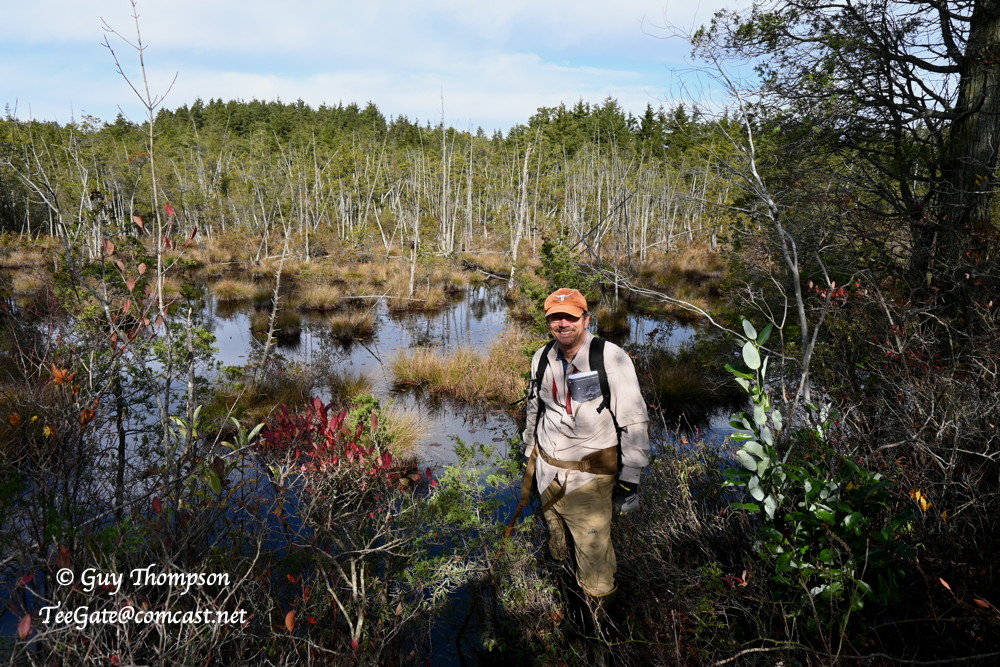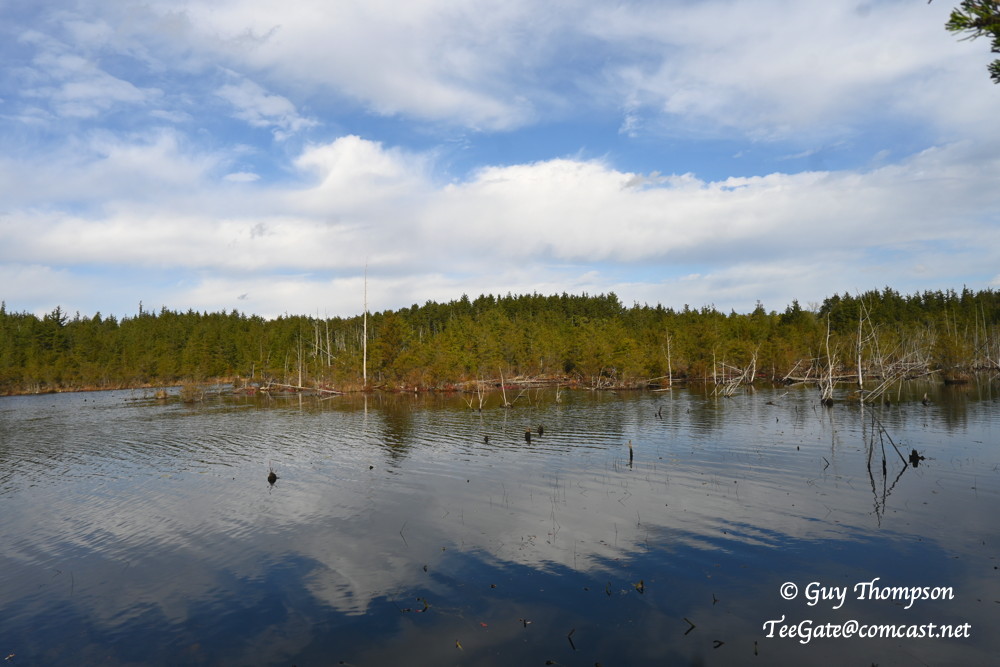 Then lunch in the far back of the property and a visit to the largest property stone in the area. This stone is described as a "Large stone with a cross in the top" on old deeds, and was at one time the property corner of Jonathan Godfrey's property as well as Beers Reality. We have pretty much determined the cross in the top is where holes were drilled in the stone for removal from it's original location. They also can be viewed on the side in the back as well.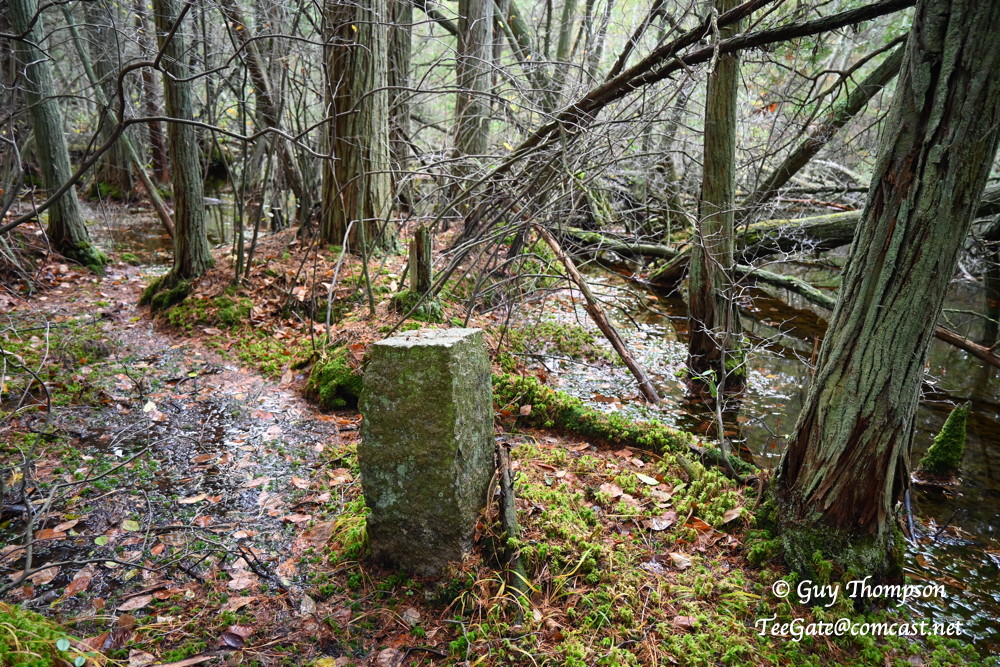 And our last stop was this area which Bob calls "Holiday Grove."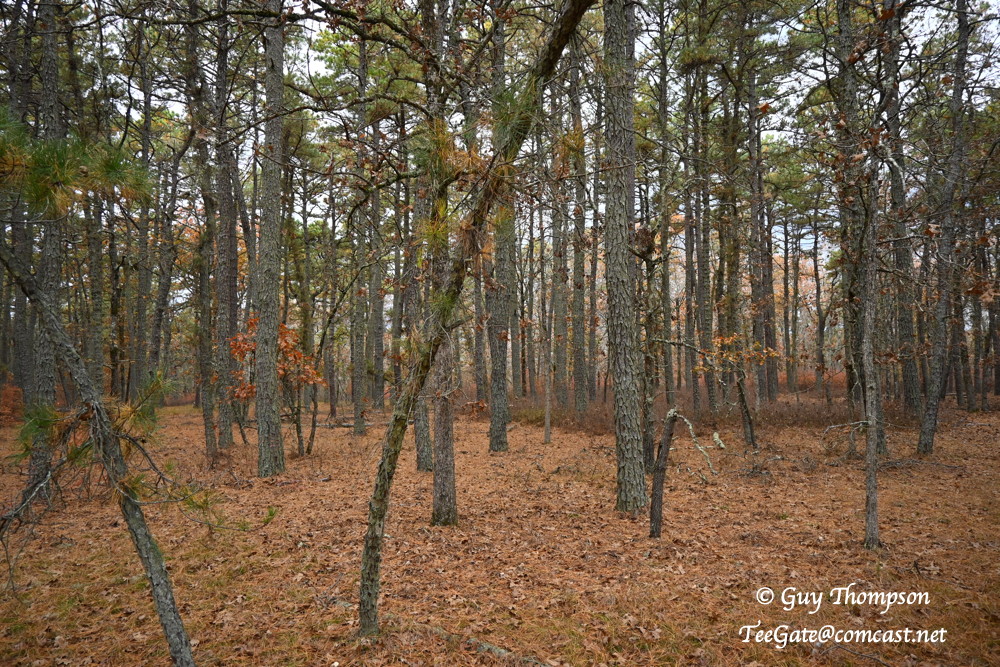 I have a video of Scott and Jessica crossing the stream but the sun turned portions of it blue. I will decide if I will post it or not. To be honest, I now have thousands of subscribers from around the world looking at my video's and a small percentage of them can really be critical of what they see. Sometimes it is just not worth dealing with that.
Last edited: