Administrator
Site Administrator
Sep 17, 2002
22,325
4,248
1,093
So, yesterday late afternoon (5:59 PM) just as I was about to leave the house, I received a private message from a member of this site telling me they found something that may interest me. Even though I was heading out the door I just had to stop everything and make this a priority. It turns out that while exploring the pines they came upon an old truck in a burn area that apparently had been hidden for years. Included in the message were the GPS coordinates. Since we were heading out today to stone search, I decided to visit the truck as well.
The truck appears to be between 1947 and 1954. My brother-in-law owns a 1950 and it was parked in my driveway for over a year. However, I am not an expert and while looking over the various years online I still can't decide what year it truly is. I have sent my brother-in-law a photo and tomorrow will get his opinion on this. Until then it is up to all of us. While there today I did not know where to find the serial numbers, but I did find some numbers that may help me out. As of yet I can't find online anything about the numbers I found.
The bell housing is still there but the transmission and many of the other important parts are gone.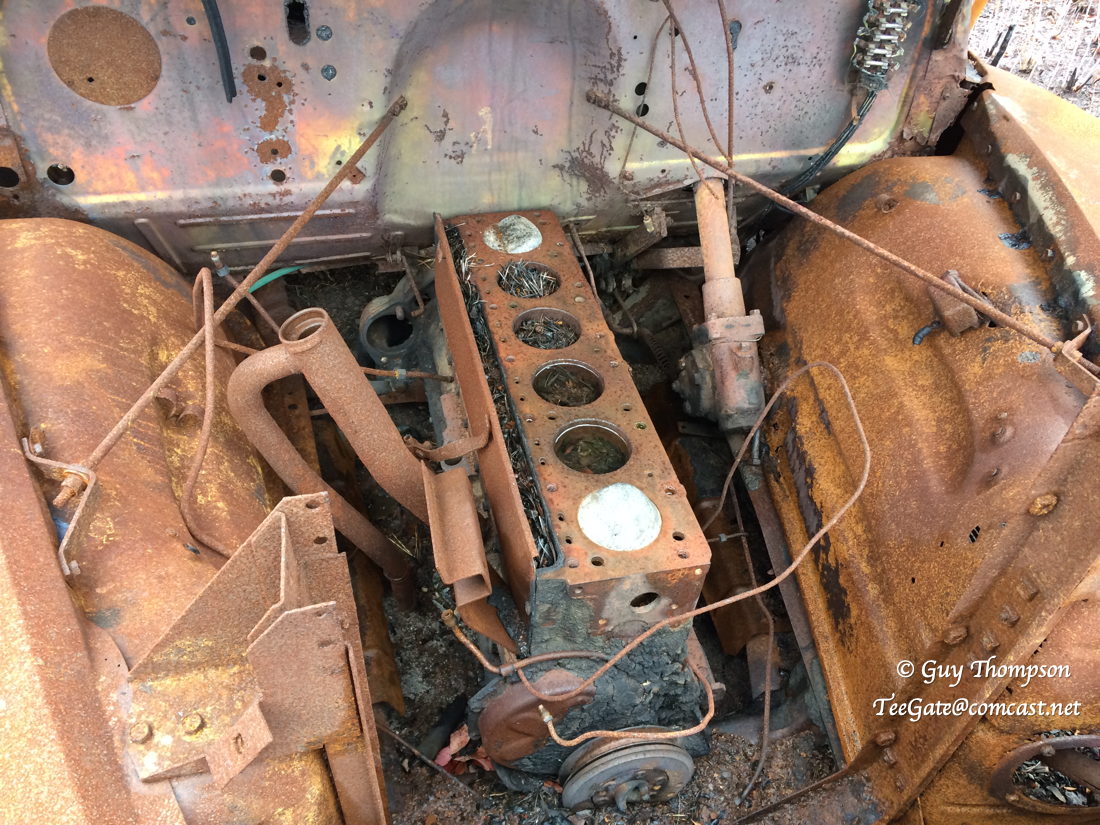 The windshield on this truck is unbelievably still intact. However, it is cracked. The car has sunk into the ground to the point the brake roters are almost covered.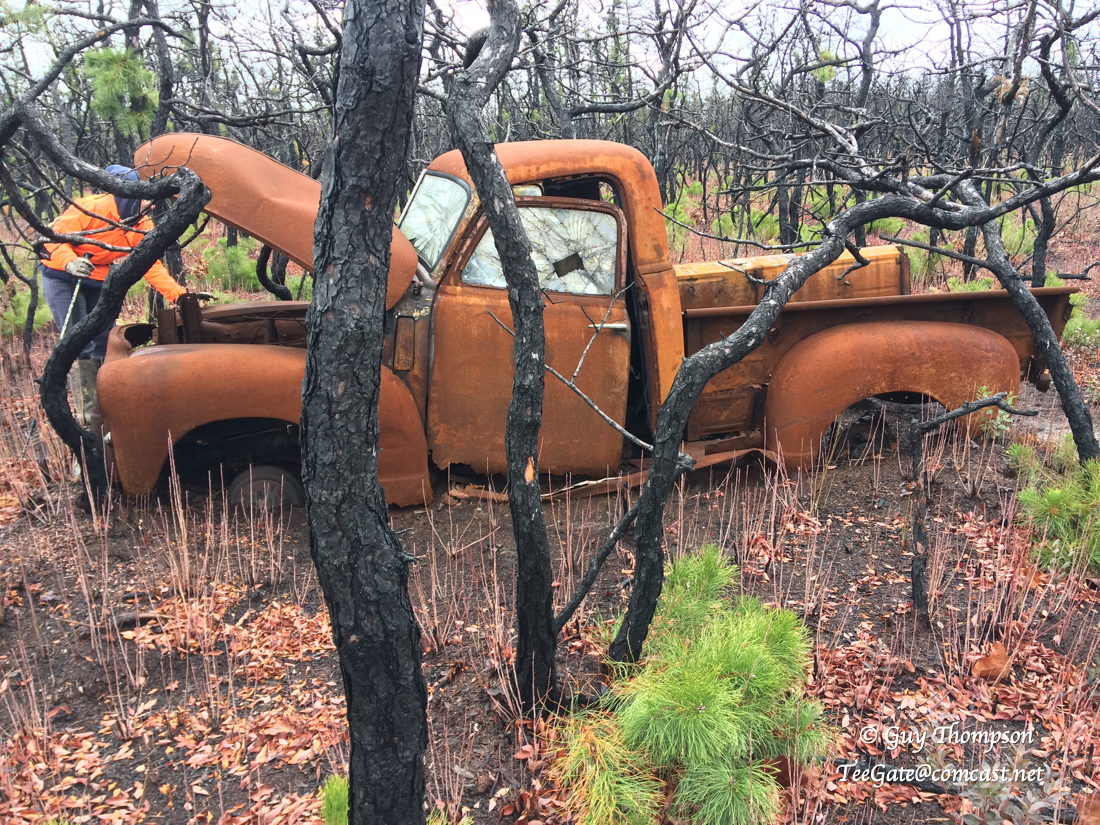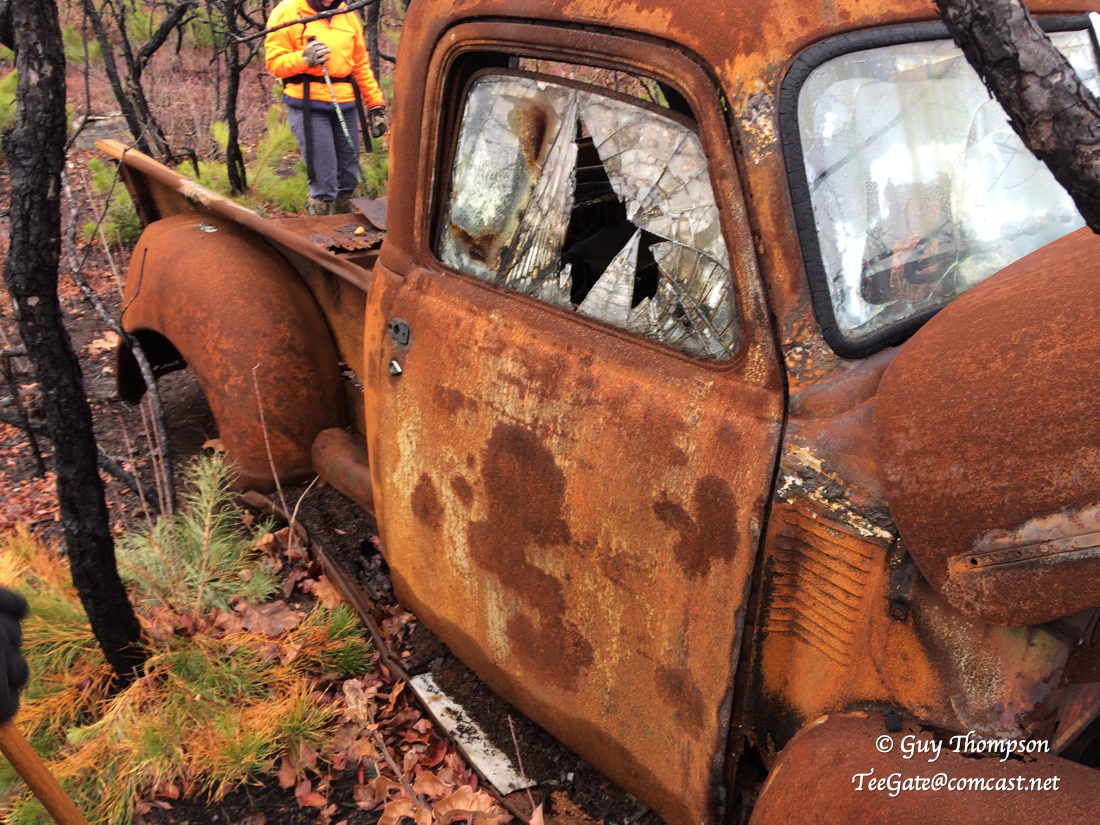 The front bumper is touching the ground but some of the chrome on the bumper is still intact. This vehicle has undoubtably been in a few fires over the years,, including the recent one that scorched the earth.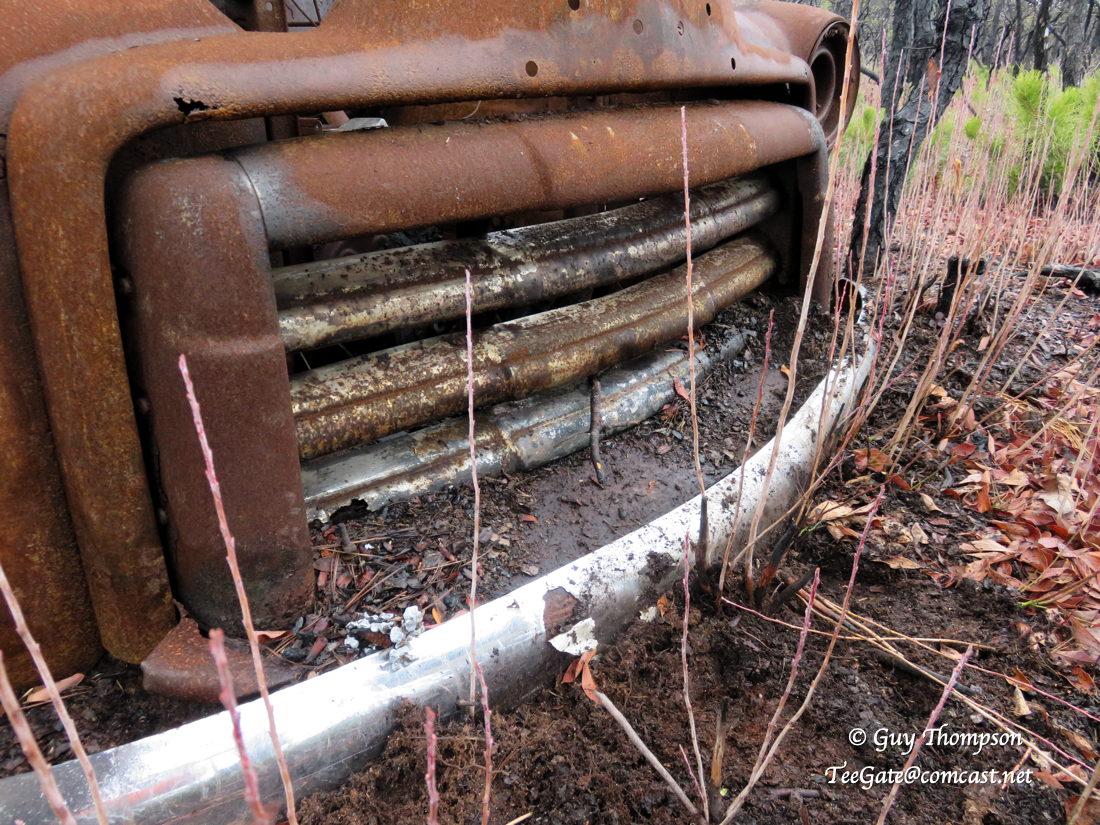 The interior has evidence that it was at one time red.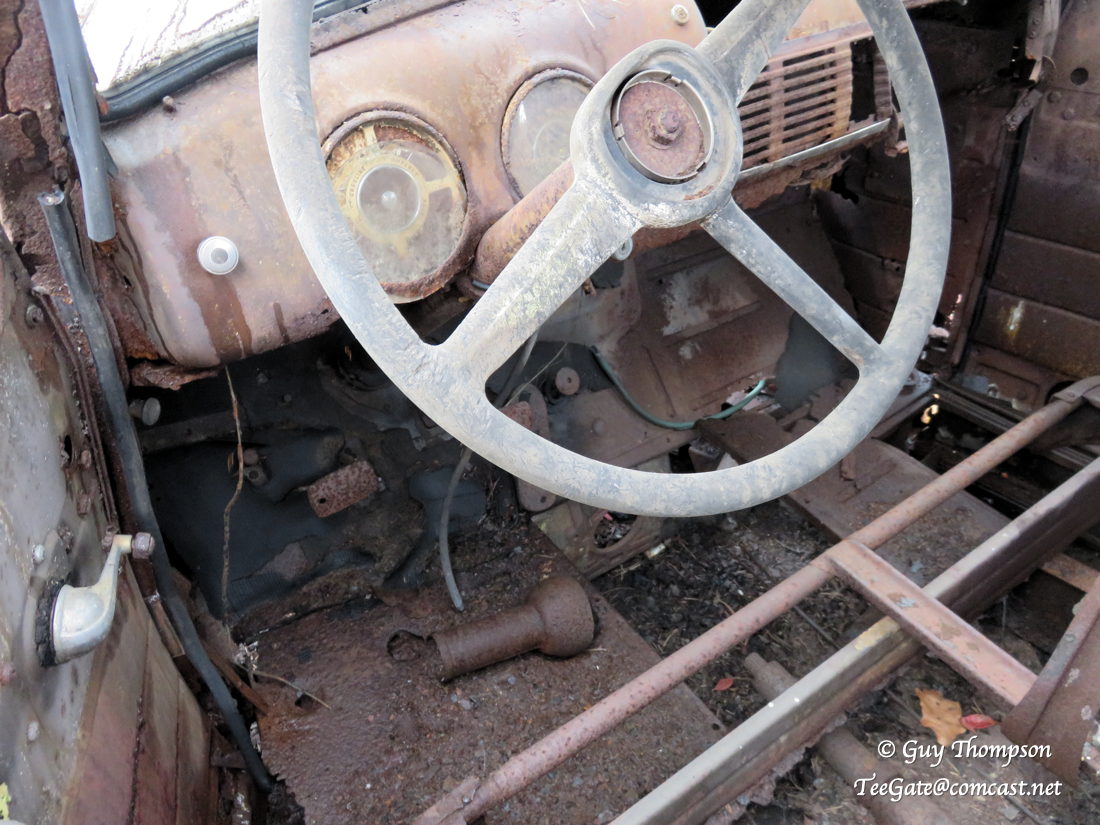 Part of the license plate is still there and a 1961 sticker is on it. If the sticker needed to be replaced every year this vehicle has been there most likely since at least 1962.