Administrator
Site Administrator
This otherworldly topographic feature really jumped out at me when I made my new North America map, was not aware of it before - it's about 40 miles in diameter.
https://boydsmaps.com/#9.78/51.392008/-68.672812/mbx3dnalc/0.00/0.00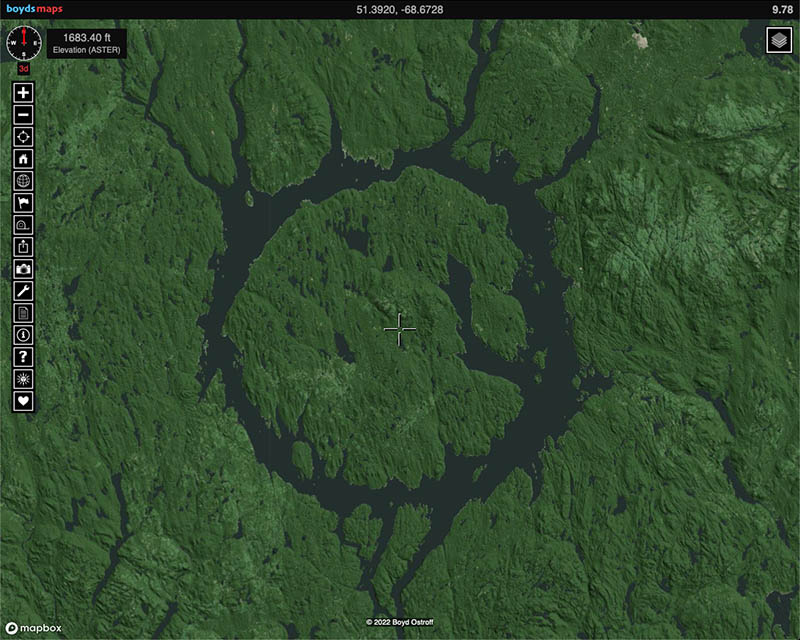 Here it is on the Canvec Topo Map.
https://boydsmaps.com/#10.00/51.392008/-68.672812/toporama/0.00/0.00
And it's just what it looks like!
"The geological structure was formed by the impact of a meteorite 214 million years ago. The meteorite is believed to have been about 5 km in diameter, and would have hit Earth at a speed of 17 km/s, the fifth most powerful known impact that Earth has seen. The impact of the meteorite formed a crater roughly 100 km in diameter, the centre of which forms the island known today."
Last edited: