Today, I retraced my steps from the day I did the "Oak Bottom" Post back in February. This time it was much warmer; and after the major forest fire that took placed a couple weeks ago. This area suffered a direct hit.
The most intriguing observation between the two visits was the valley that I was passing through. In my first visit, I didn't see much of a valley, even though Harshbeger described an "oak forest in the valley of the Sykes Branch". I was only able to see a slight incline heading down toward the stream which I could barely see, only 10 yards from the road. However, today I could see it quite clearly and the forest going up on the other side. On the previous visit, on the far side on the road, I could only see trees with dense undergrowth. Today with the burnt forest, I could see clearly all the way up to the ridge that created a well defined valley.
Below are a few "before and after" photos, and some others from today.
Before: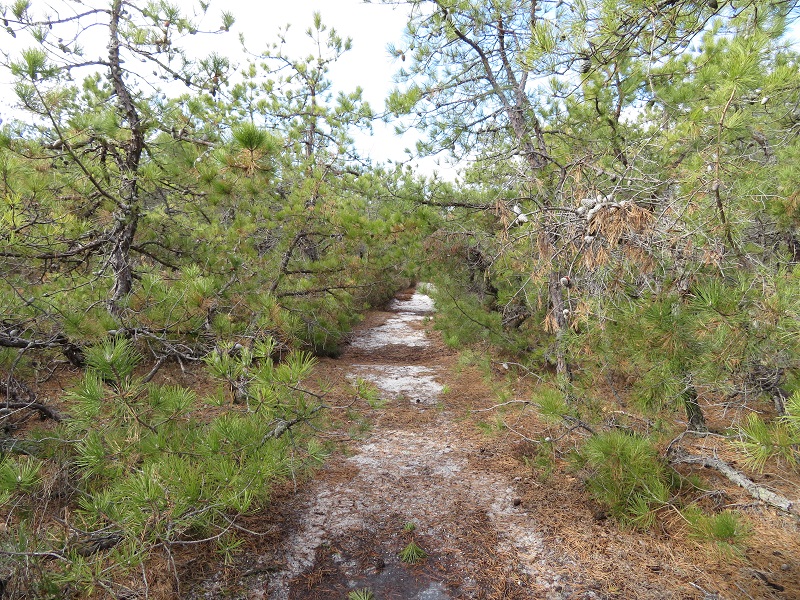 After: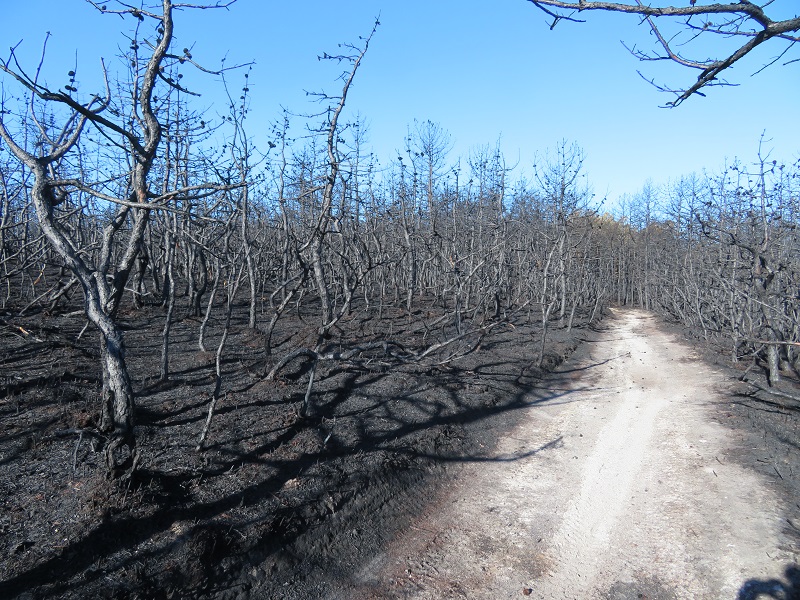 After: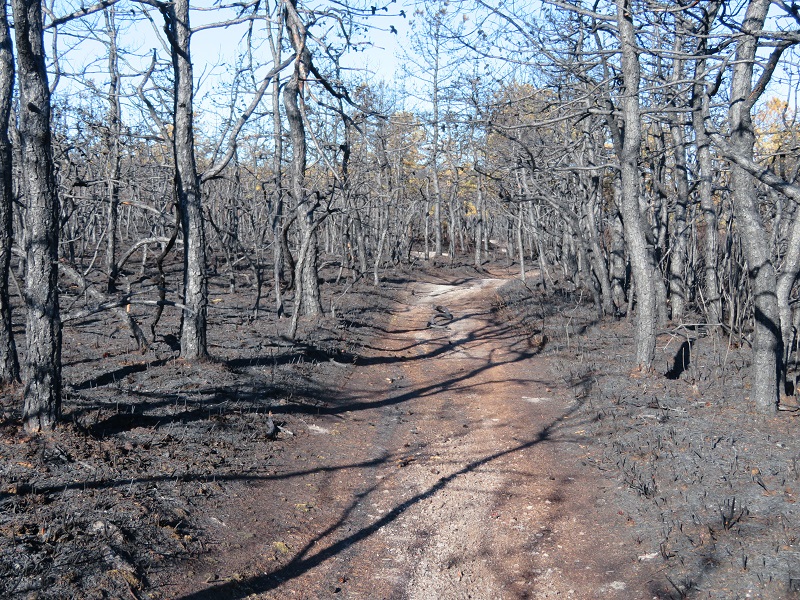 Before: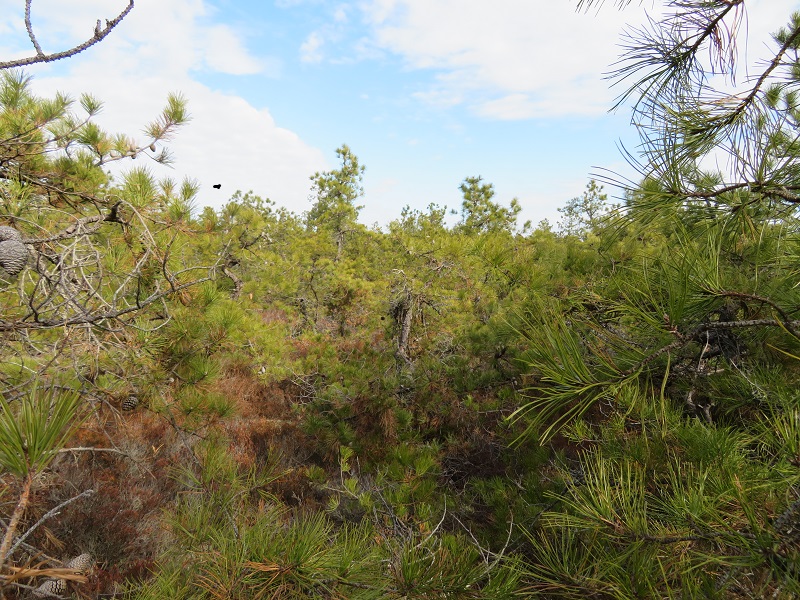 After: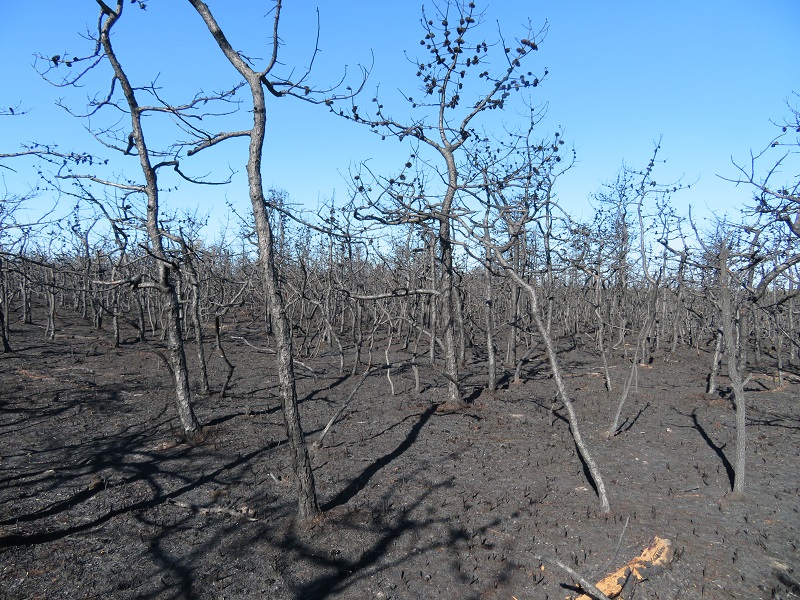 Before: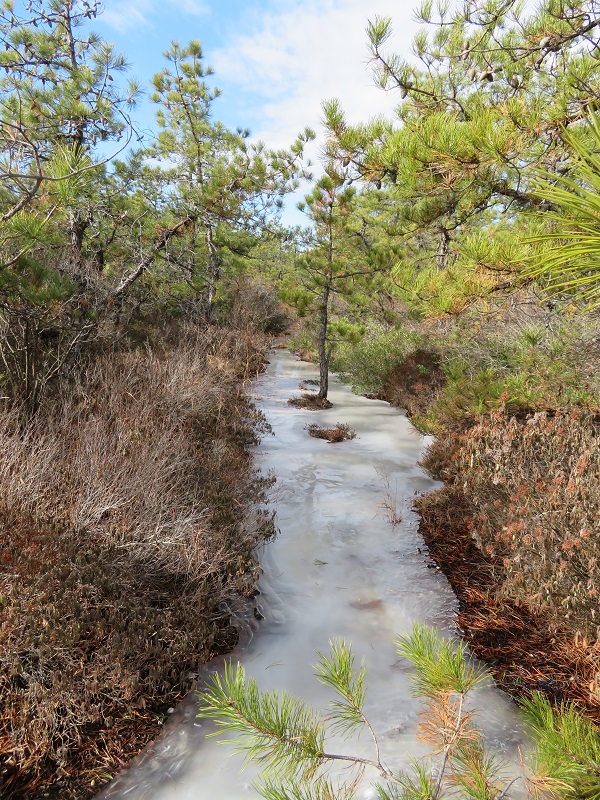 After: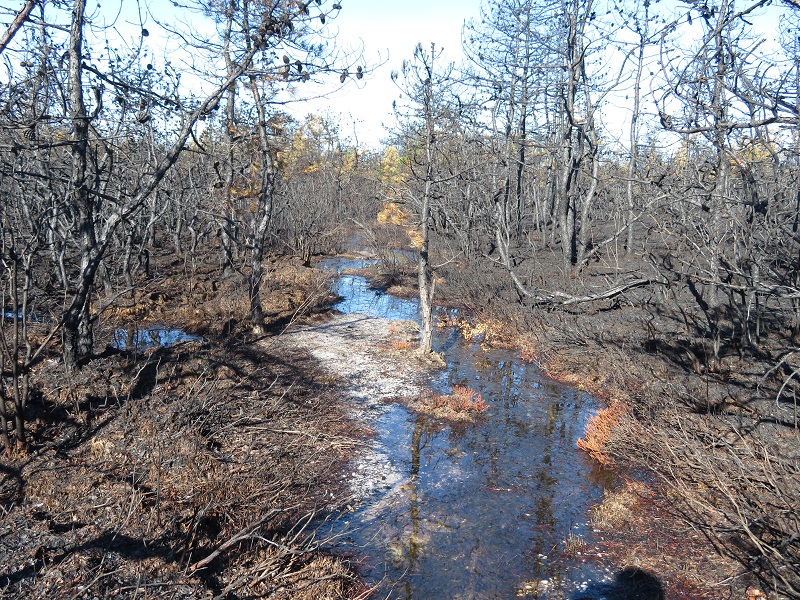 Looking up toward the ridge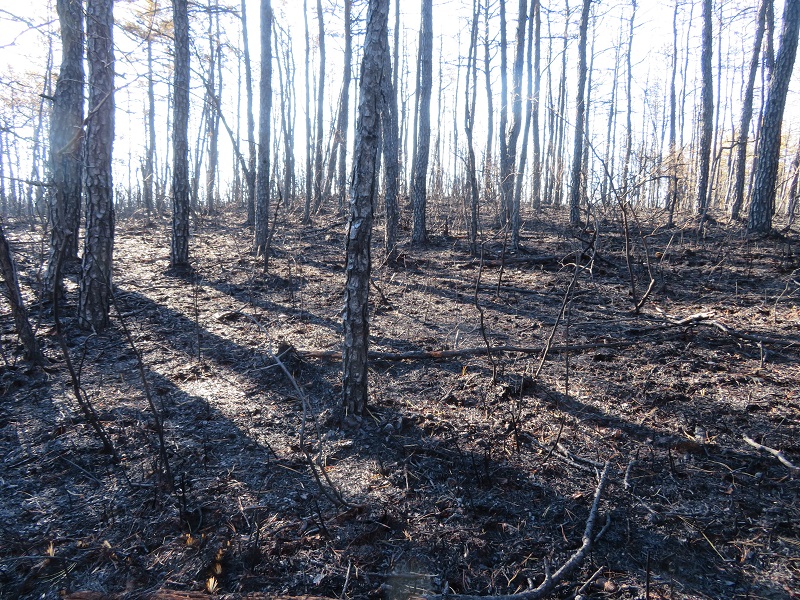 Looking down from the ridge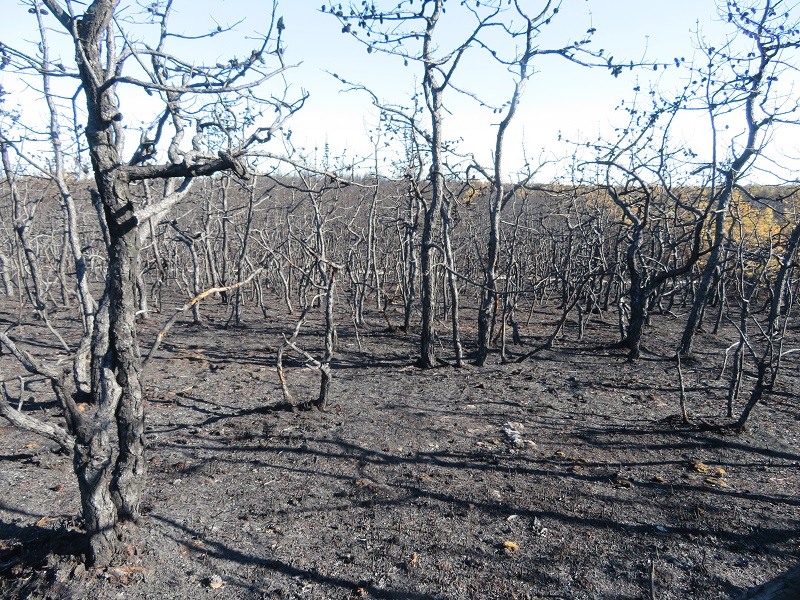 The Stream