My sons and I fell in love with fishing over the past few years, but this past summer we've done more than we ever have. All three of us really grew to enjoy pursuing catfish this summer. We came to find out that there are 5 species of catfish in NJ, and by the end of the summer, we had caught four of them*, so one of our endeavors before the end of the year was to try to catch species number 5, the white catfish. The white cats are tolerant of brackish water, so we decided on some points on the lower tidal ends of some pine barrens rivers.
Beautiful morning on the river!
After about an hour of waiting, we got our white cats! What beautiful fish they are! Some anglers mistake them for small channel cats, but white cats have white chin barbels and fewer anal rays.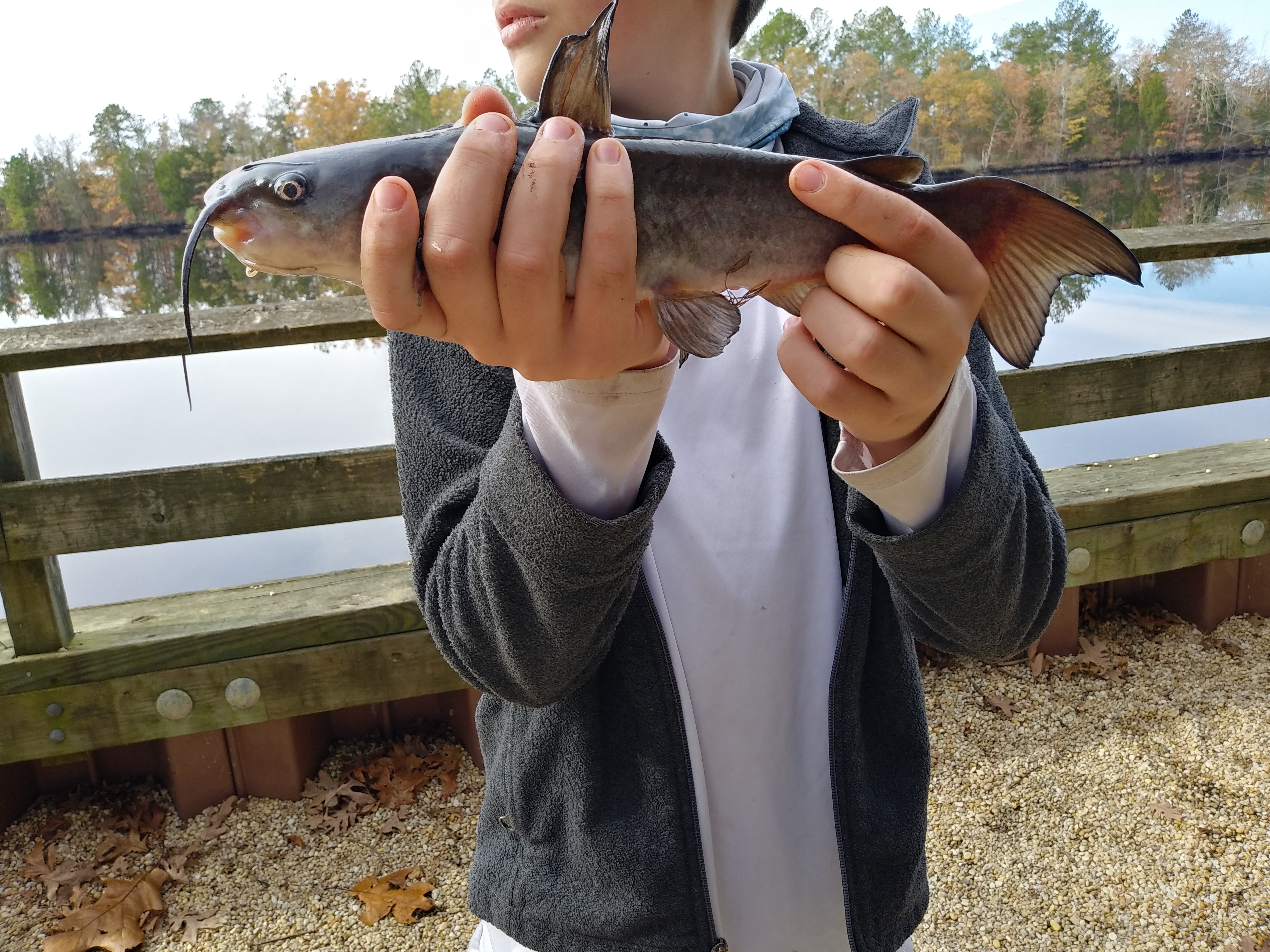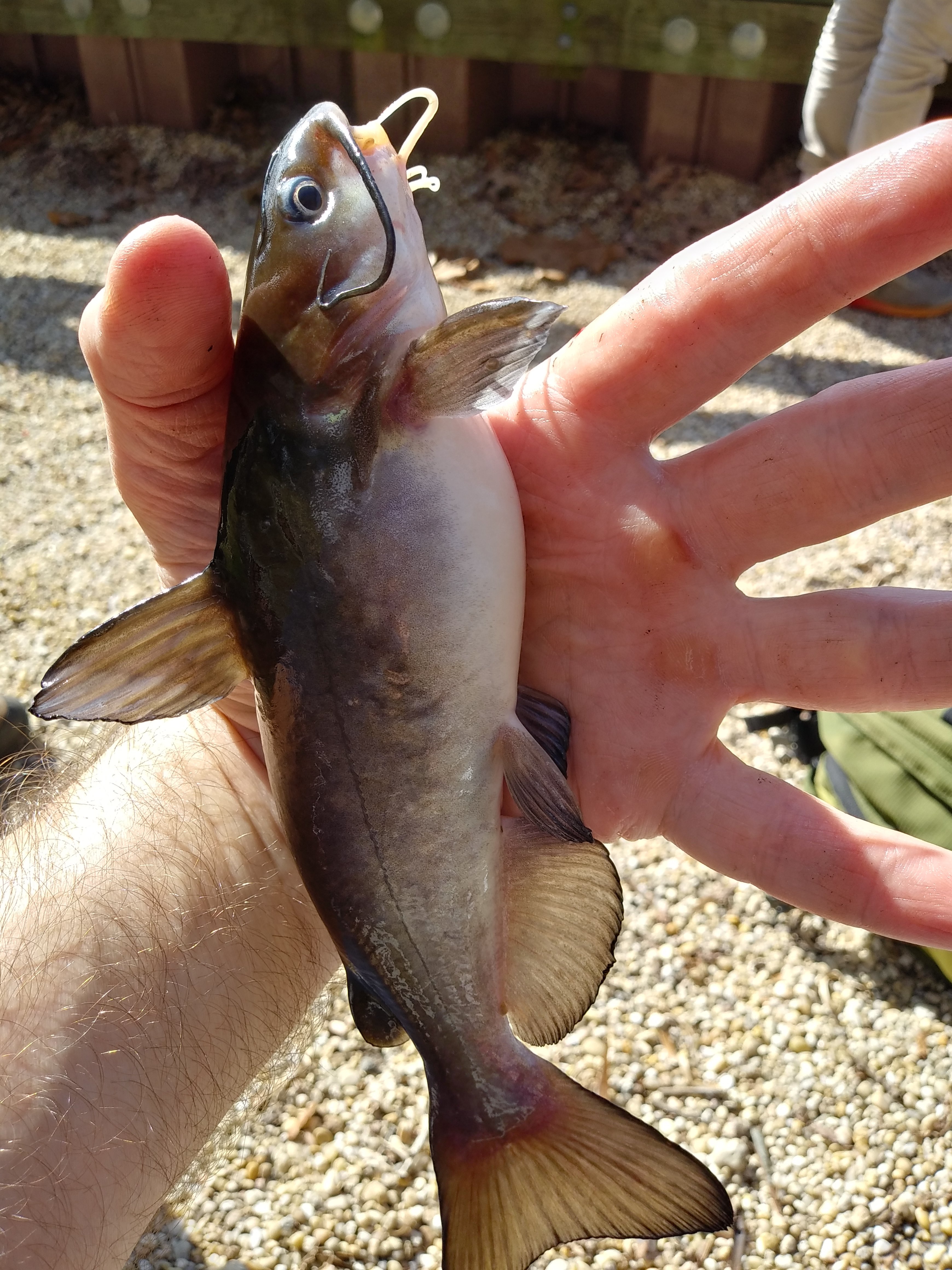 It was a day well spent with family. All catches were released unharmed!
*the other four species of catfish in NJ are yellow bullhead, brown bullhead, channel catfish and flathead.
Thanks for looking!