Feb 20, 2004
4,330
1,876
1,093
Yesterday my good friend and mentor for all things outdoors, Bill Schemel, a.k.a. Y Buc Bill on this site, passed away at the age of 92 after a brief fight with cancer. I will miss him dearly. He was like a grandfather to me and I have been his friend since for over 32 years. Bill sat next to me nearly every Thursday night at our sportsman's club over those 32 years.
Bill lived a very full life and was an avid trapper, hunter and fisherman and he went out of his way to promote those sports in any way he could. He was an active member of the South Jersey Enduro Riders, Square Circle Sportsmen, Retreat Gun Club, the president of the Camden County Chapter of the NJ Federation of Sportsmen's Clubs and was the NRA recruiter for our club.
We had all of the same interests including guns, Harley-Davidson motorcycles, hunting, fishing and even good bourbon !
I will post pictures over the next few days of his life, many of which I have posted here before. I can only hope that I live close to 92 years and stay as active as Bill did right to the bitter end.
Bill and I would meet up every August in Cape May for the Mid-Atlantic $500,000 fishing tournament weigh-ins in Cape May. Bill always had his favorite spot on the railing when the big fish started rolling in and I would be right there with him. This year it was obvious he was slowly whittling away but he had not yet been diagnosed
May God rest his soul.
A few pics from past Mid-Atlantics.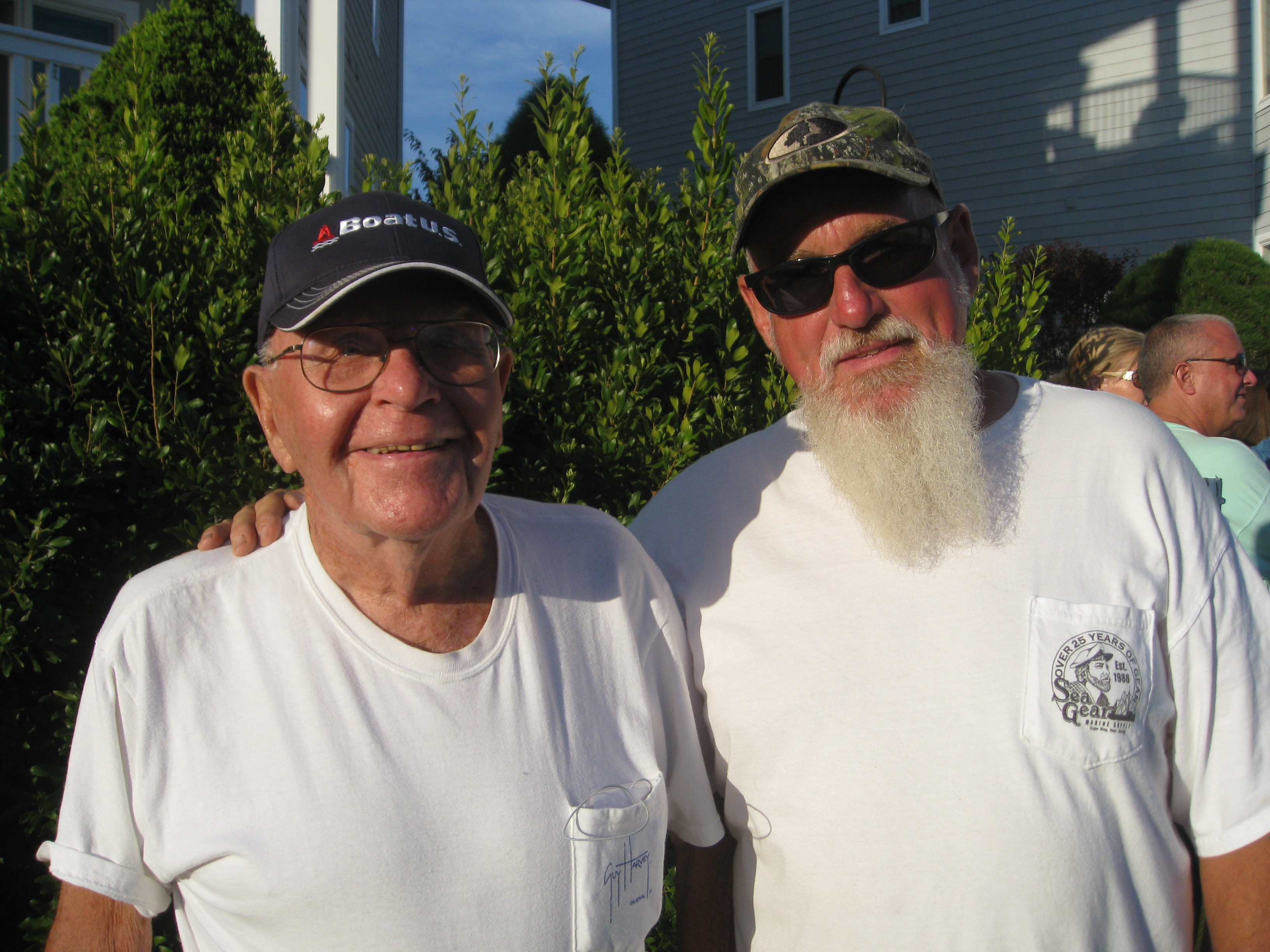 2015
2017
Last edited: