OUCH!! Not in the pines, but a rare site;
GOLD CANYON, Ariz. - The images are incredible. A bobcat that has scampered
to the top of a saguaro cactus -- and it was quite a climb!
The photos were captured in Gold Canyon, at the foot of the Superstition
Mountains.
The bobcat was trying to get away from a mountain lion that was stalking it,
explains the photographer Curt Fonger. He darted up a 40-foot saguaro,
and there he stayed for the remainder of the day.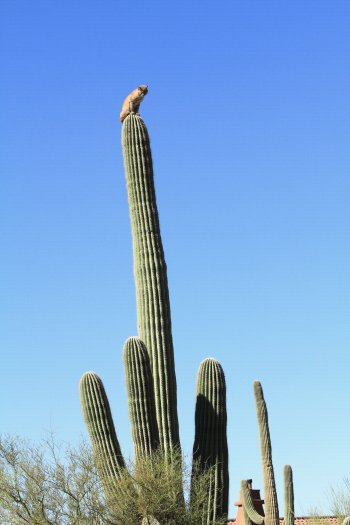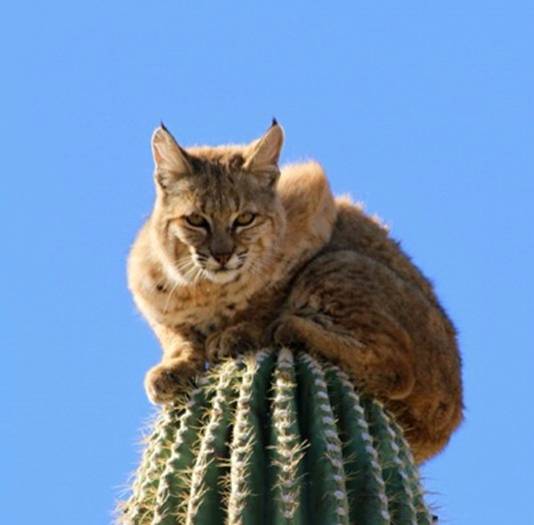 Anyone seen a Bobcat in the pines?