Administrator
Site Administrator
Sep 17, 2002
25,298
7,762
Our goal today was to explore the burned area along Allen and Oswego Road looking for property stones, monuments and anything else within our sights. Our first stop was to visit the old vehicle and get a few photos after the fire.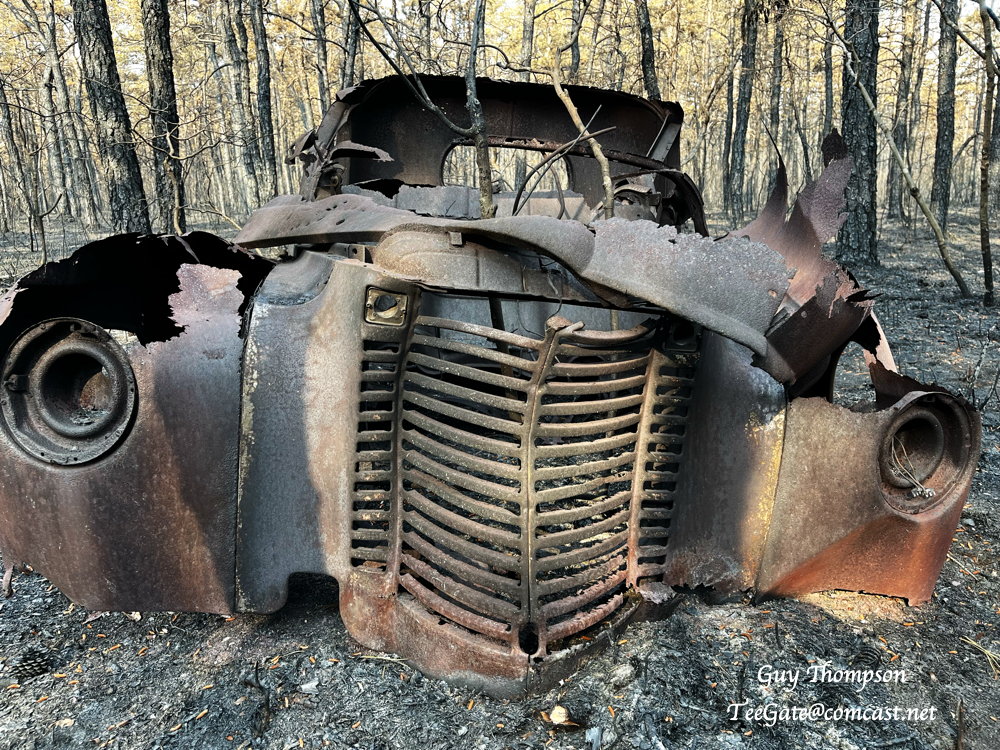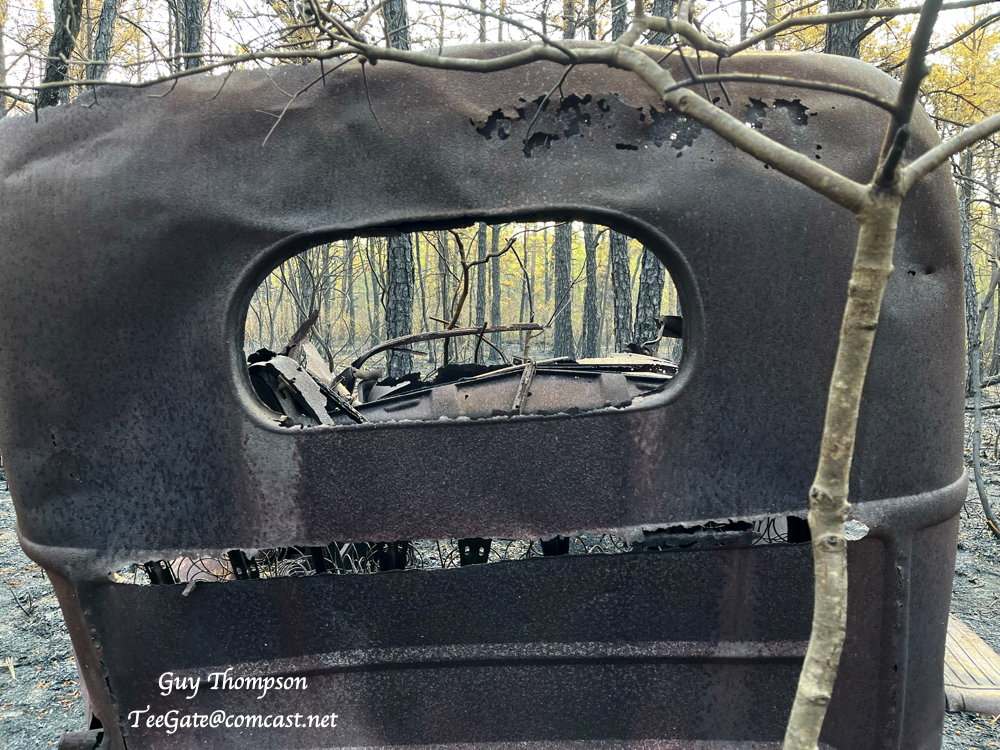 Aluminum melts at 1221 degrees and this tree stand was melting at the top. I have to believe the fire was hotter there than on the ground.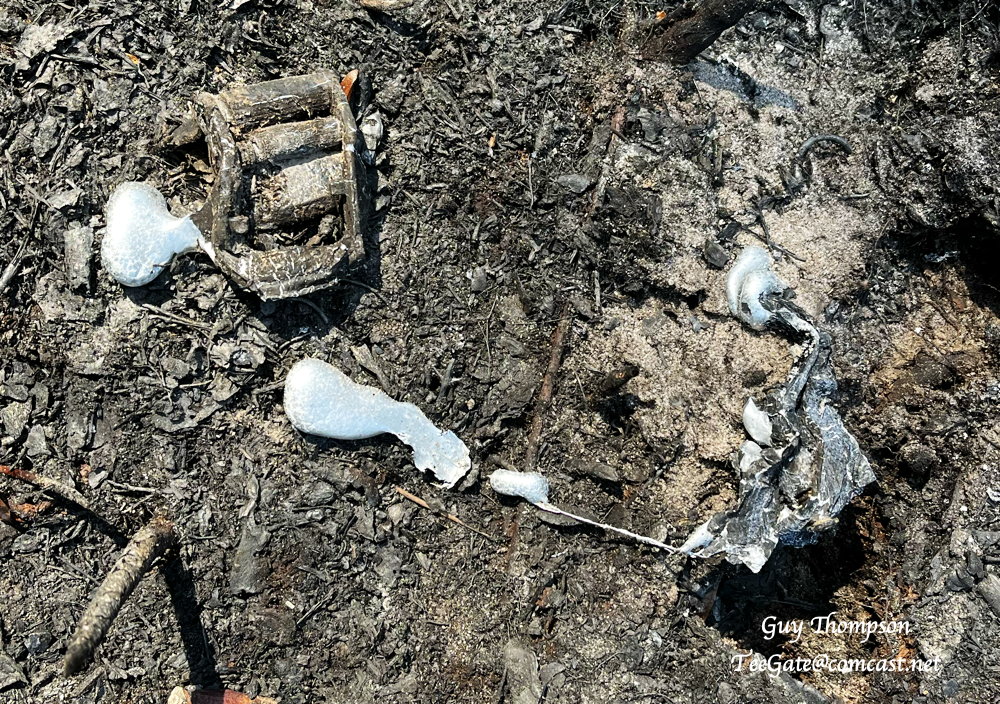 When water is not to be found wet area's will burn.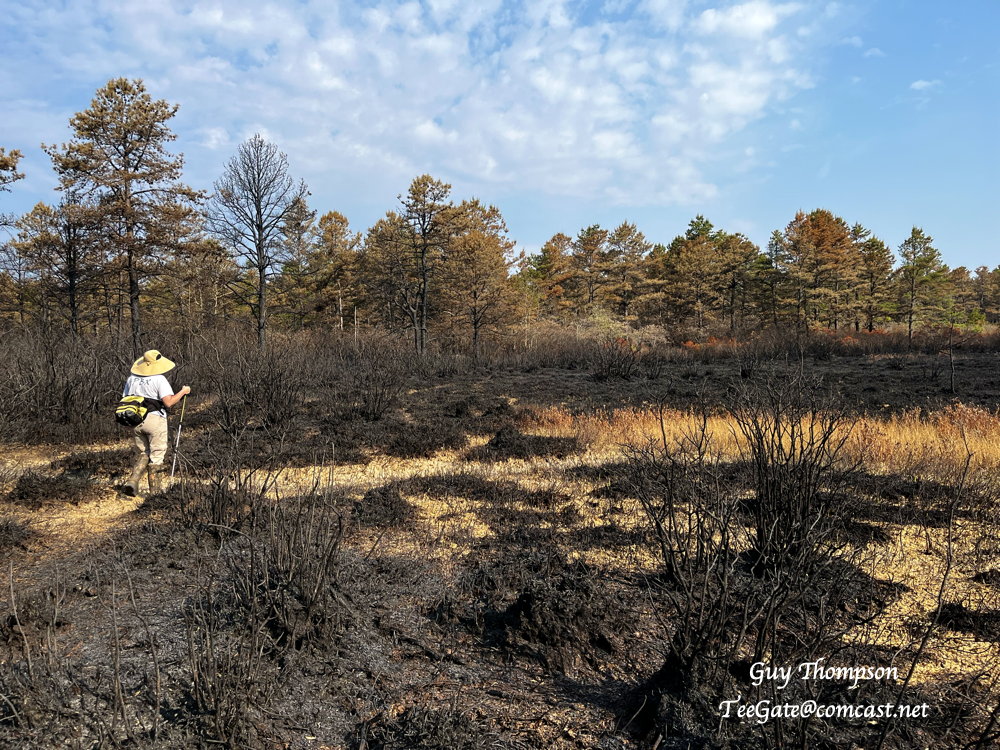 There is a monument by the road for the corner to the lot but this one is different. It is on the property line but about 160 feet from any corner.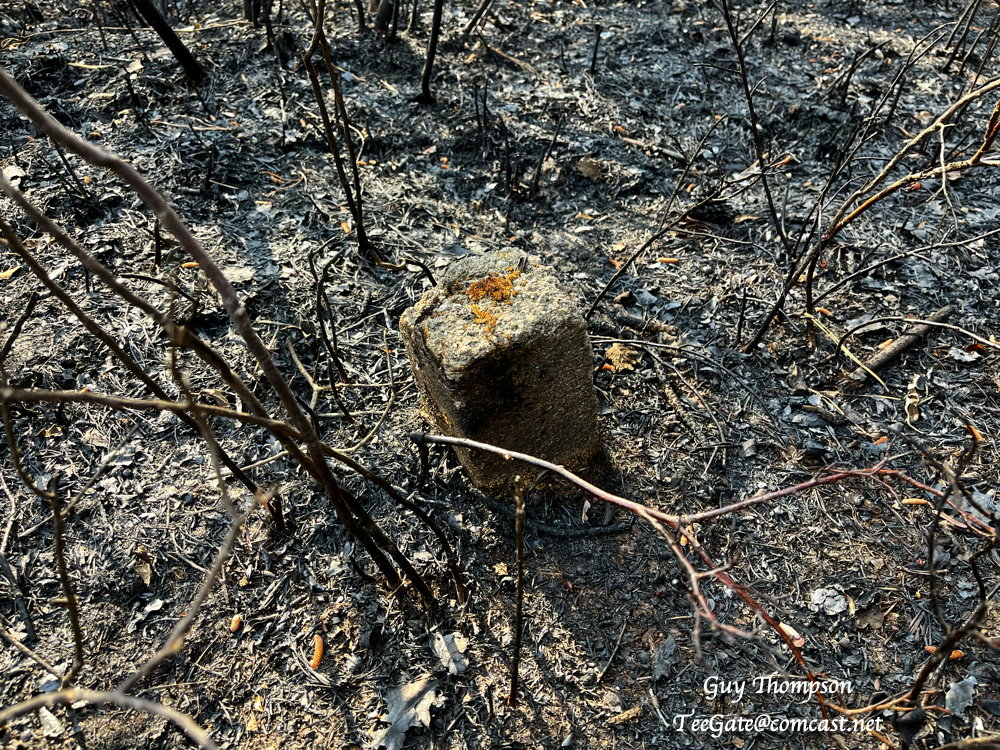 The pipe which was under Oswego Road where the Oswego track begins at was removed and replaced with plastic pipes I have to assume by the FFS while fighting the fire. There was a stone at that location when the bridge was there years ago but if it survived I doubt it is there now.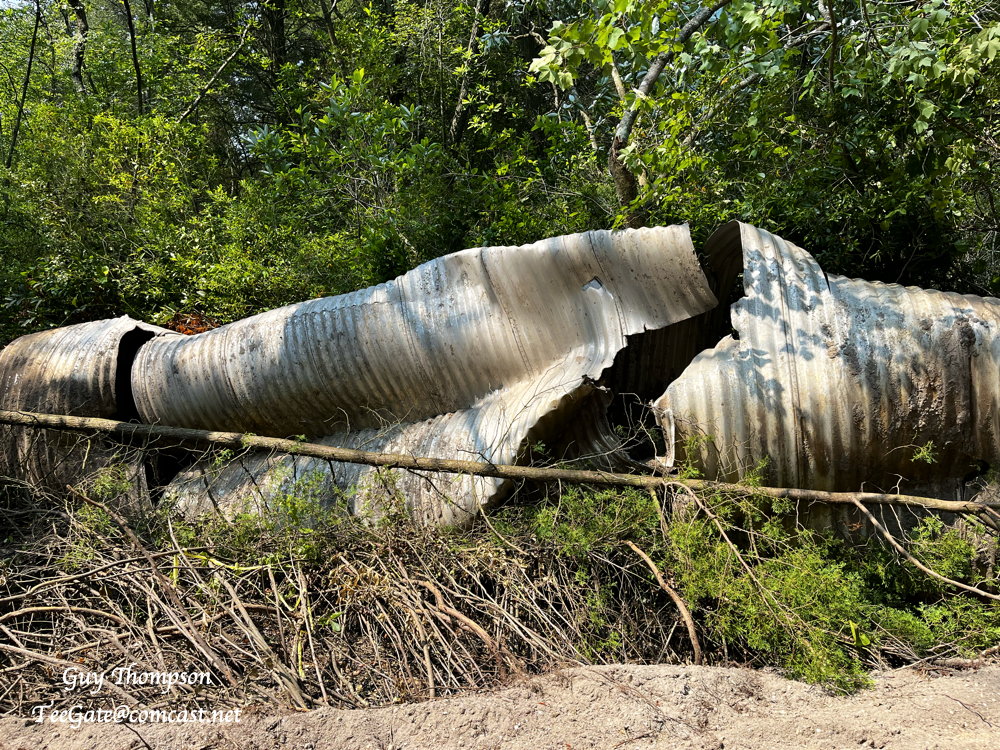 We found a very old wooden deer stand that was collapsing and at the base we found this broken bottle that the hunter was storing his finished cigarettes. It appears the fire may have cracked the bottle. If only they could talk.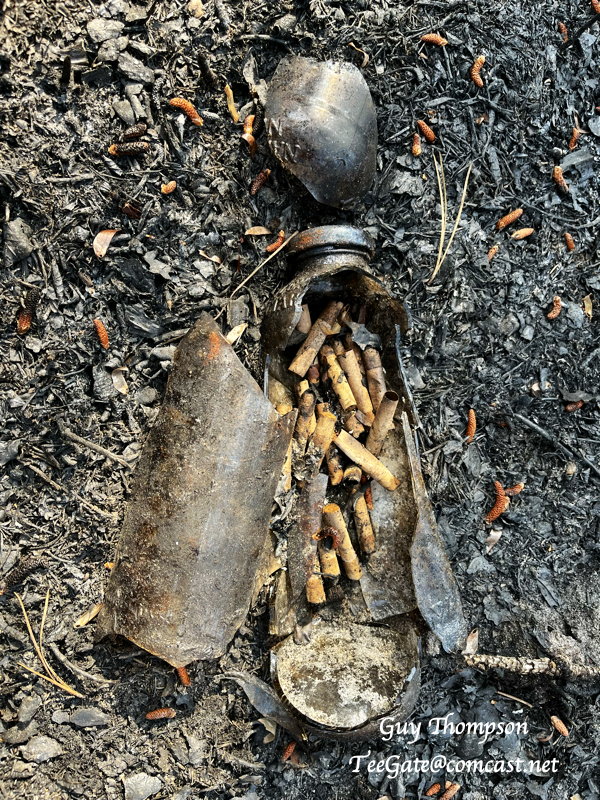 We also visited the Ellis Adams ruin site and found the fire had slightly burned the area. It was not as open as I had hoped.
I found this Ellis Adams property stone years ago but as we passed by I checked on it again.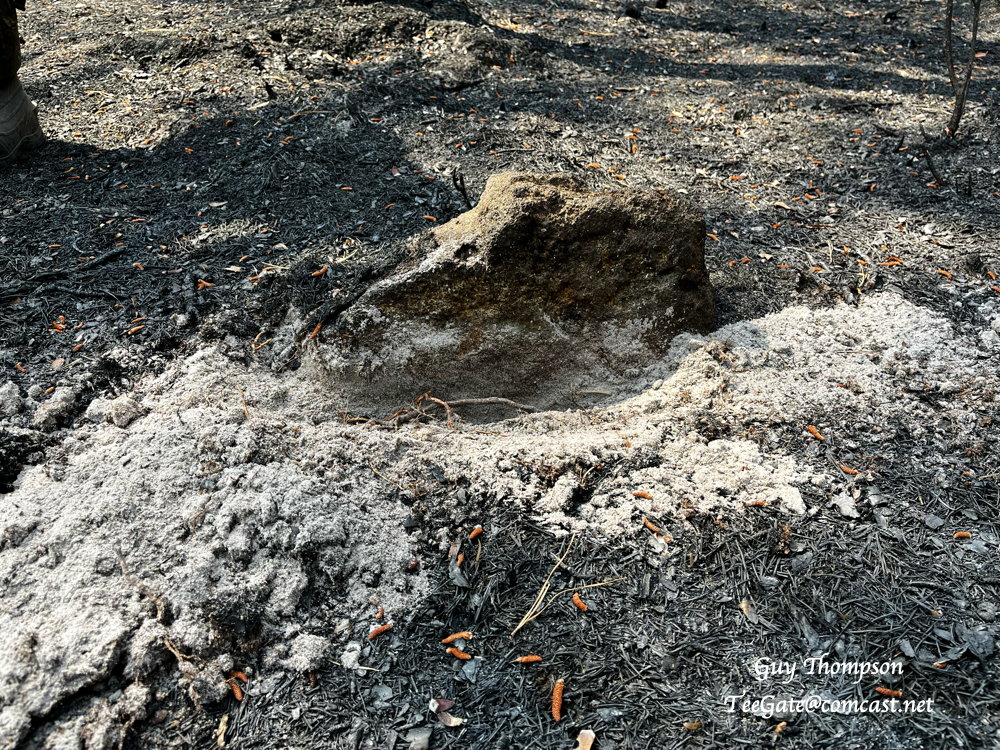 One of the corners, at least I thought, of the Ellis Adams property meets the 6 Partners tract and I had been there before and found nothing. Arriving today I again found nothing until I looked about 50 feet away and saw the Ellis Adams corner.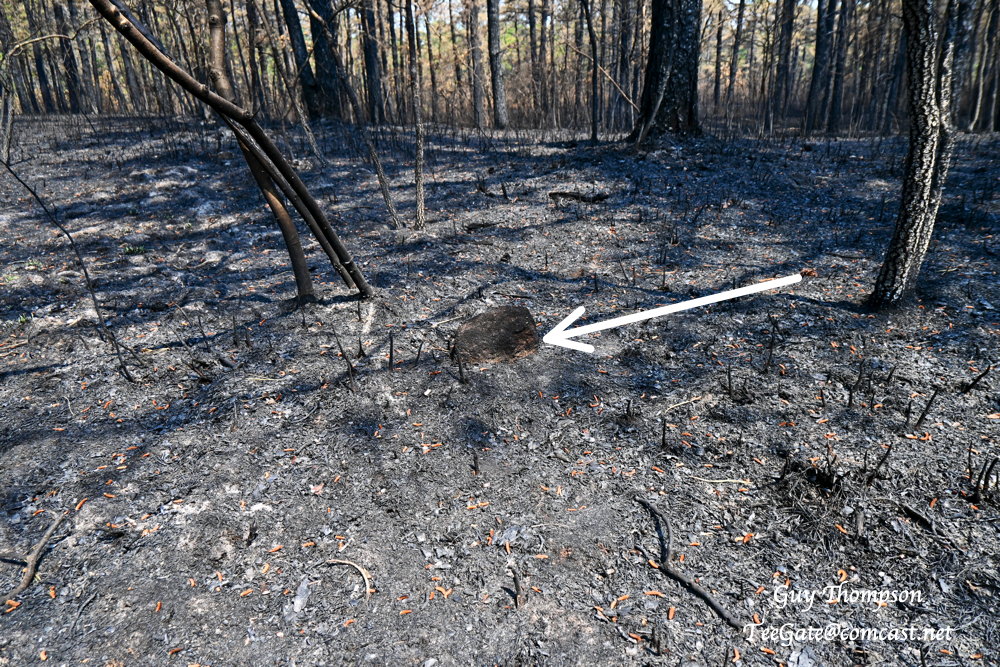 The stone above is the Ellis Adams property corner but I believe now that many of the maps I have may be incorrect. I now believe the 6 Partners tract and the Ellis Adams tract do not meet and the stone above pretty much proves that. Looking at this map closely it tells us they don't meet. I see two seperate corners.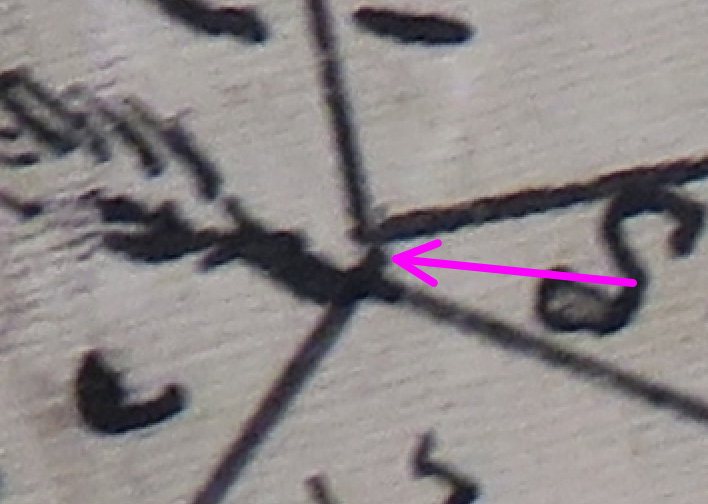 You can also see that the adjacent owner was at one time George Thomas.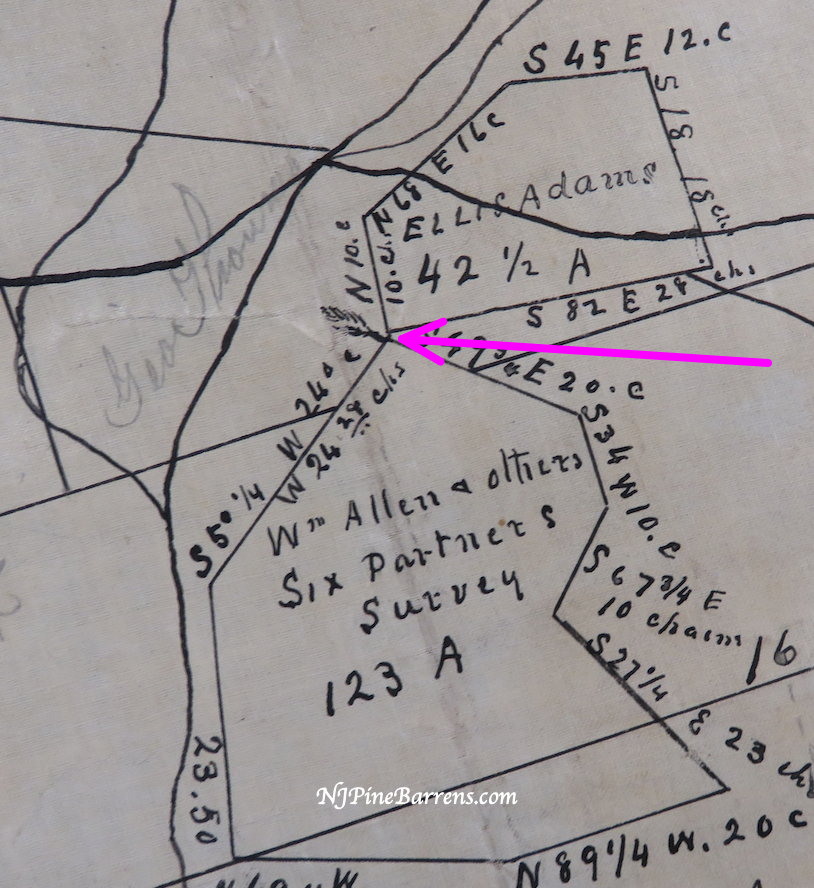 I have some basic video's I will put together later today and post. Nothing special.
Last edited: