I have been planning to explore some of the mill sites along the Wading River this summer and finally got a chance to start some adventures last Thursday. One particular place that I hoped to explore was a sawmill site just upstream of
Evans Bridge
. Daniel Smith purchased a 60 acre tract there in 1760 and built a saw mill sometime prior to his death in 1769. Of particular interest to me was the fact that the original survey mentions an existing road through the parcel. This byway connected the Tulpehawkin Road to Wm. Rogers sawmill and crossed the Wading River at a place called
Rogers Bridge
. John Pearce in
Heart of the Pines
located a much later map that showed the approximate location of the mill. That map seems to suggest that the span across the Wading was subsequently called
Sooy and Weeks Bridge
.
So I recruited my two sons to accompany me in looking around. We put in at Evans Bridge and began paddling our kayaks upstream. Before long we arrived at the location and were greeted by remains that were considerably more substantial than I had hoped to find. Plenty of pilings rose out of the murky water. Beginning on the west side of the river, these obstructions carried nearly to middle of the stream. Upon further examination, there appeared to be several rows of well-spaced, heavy pilings behind a row of more closely spaced members. I am guessing that the larger pilings once supported a bridge across the river. They perfectly line up with the lengthy earthen dam whose remains are easily located. I suppose the dam and bridge once carried the roadway that was mentioned in the survey. The other posts just upstream were probably used to underpin the dam that was later used to back up the stream forming what appears to have been an enormous mill pond.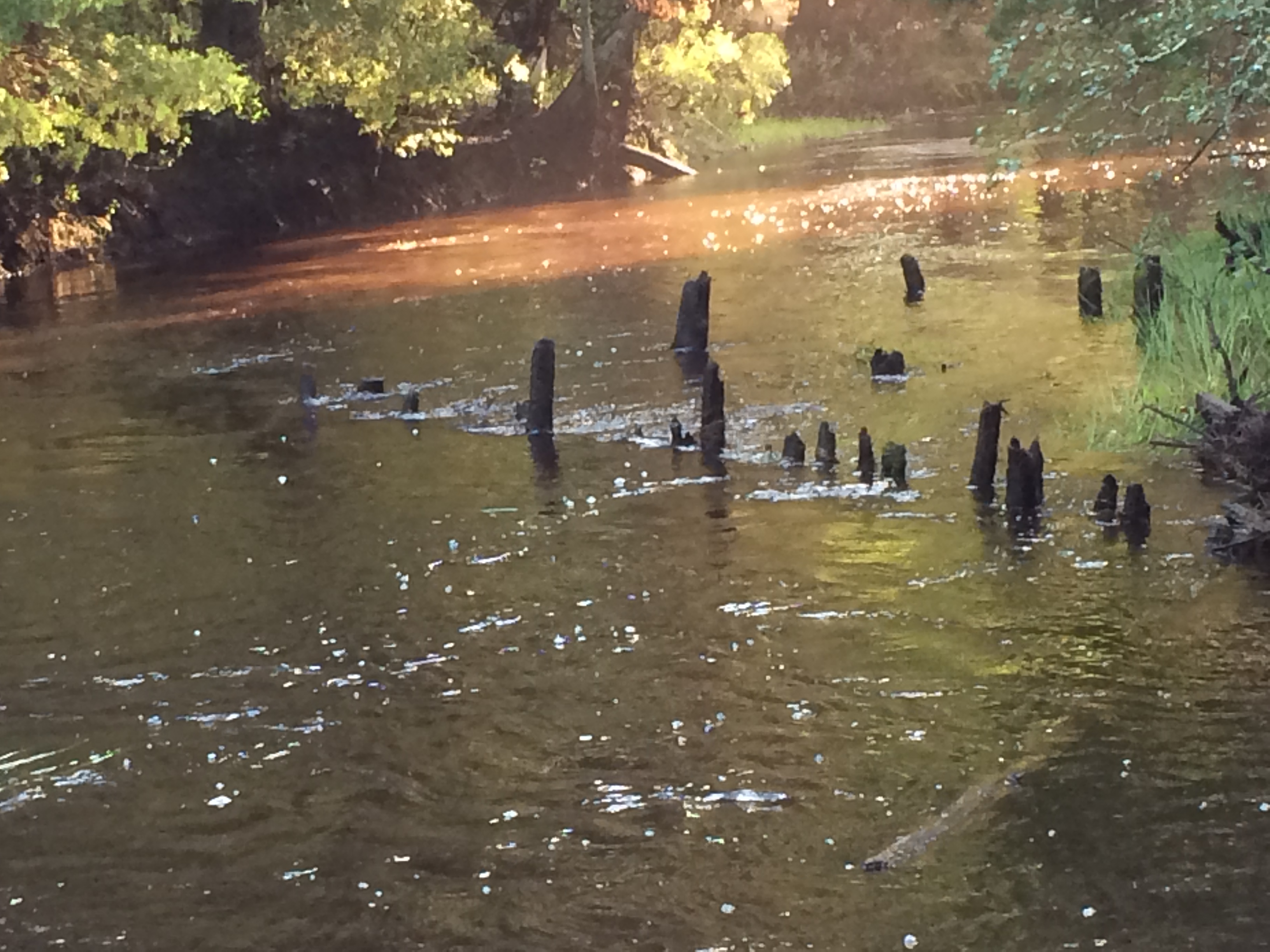 Looking downstream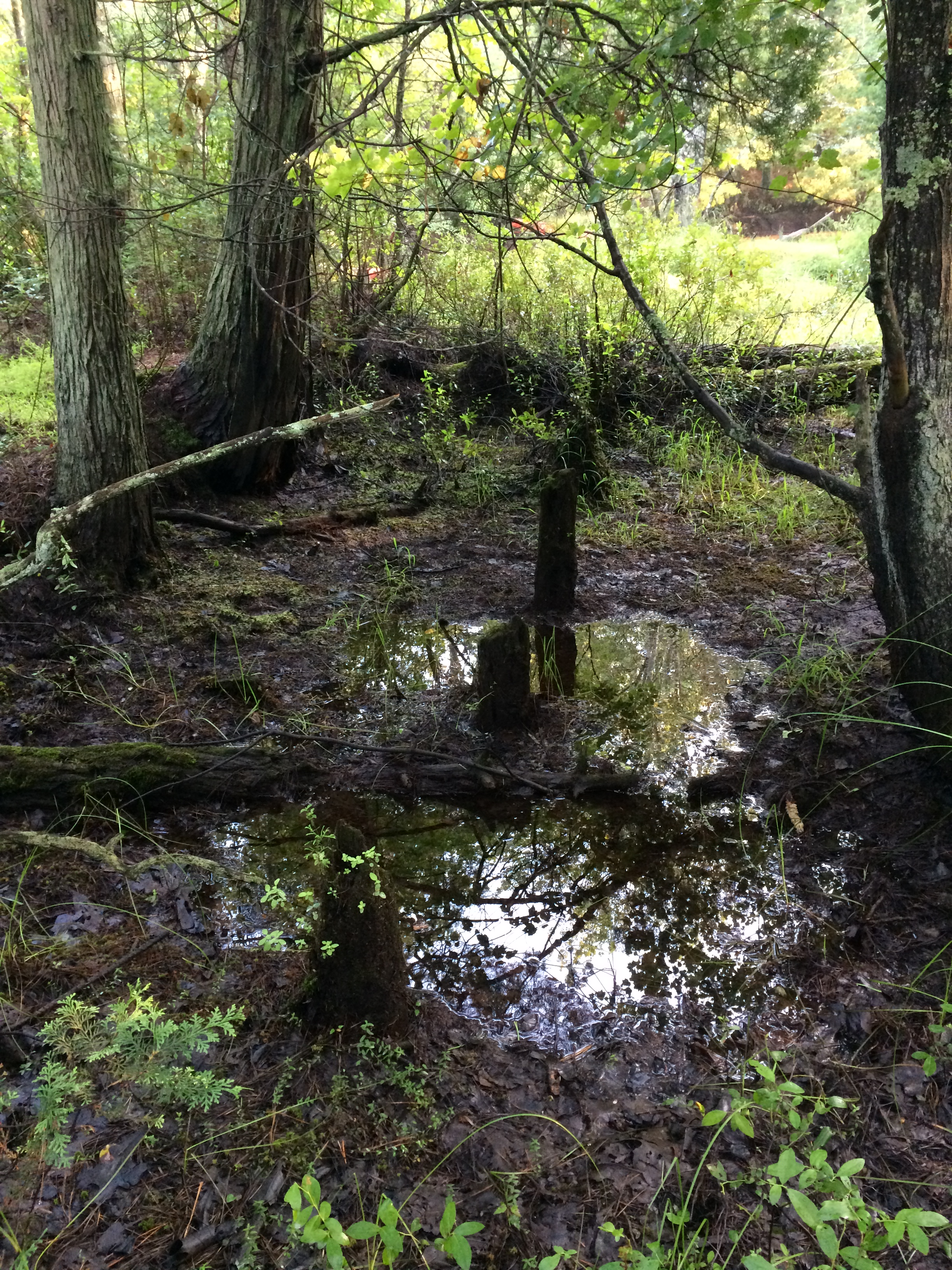 A row of pilings on the riverbank.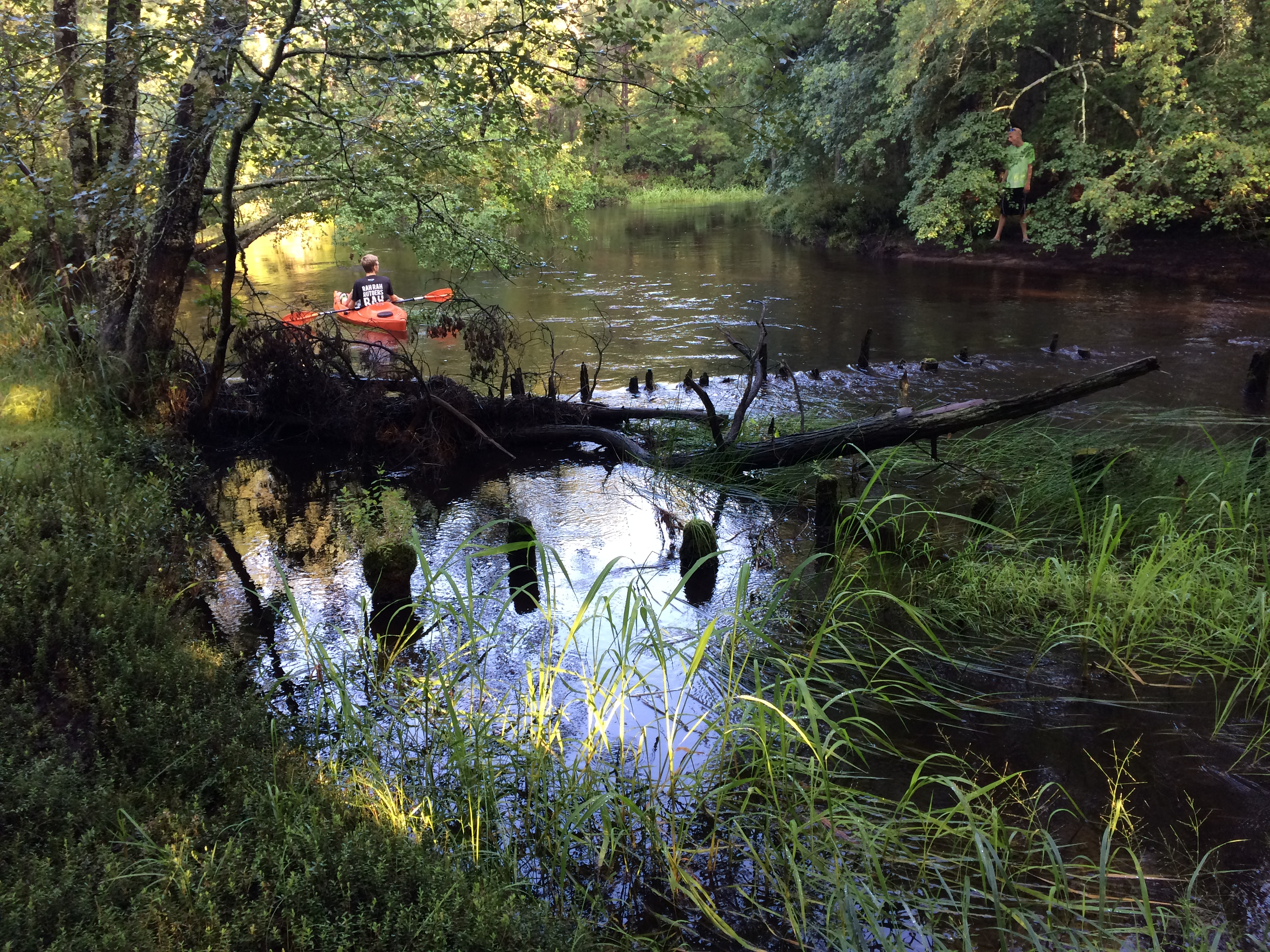 Possible bridge pilings in foreground with remains of a dam structure behind.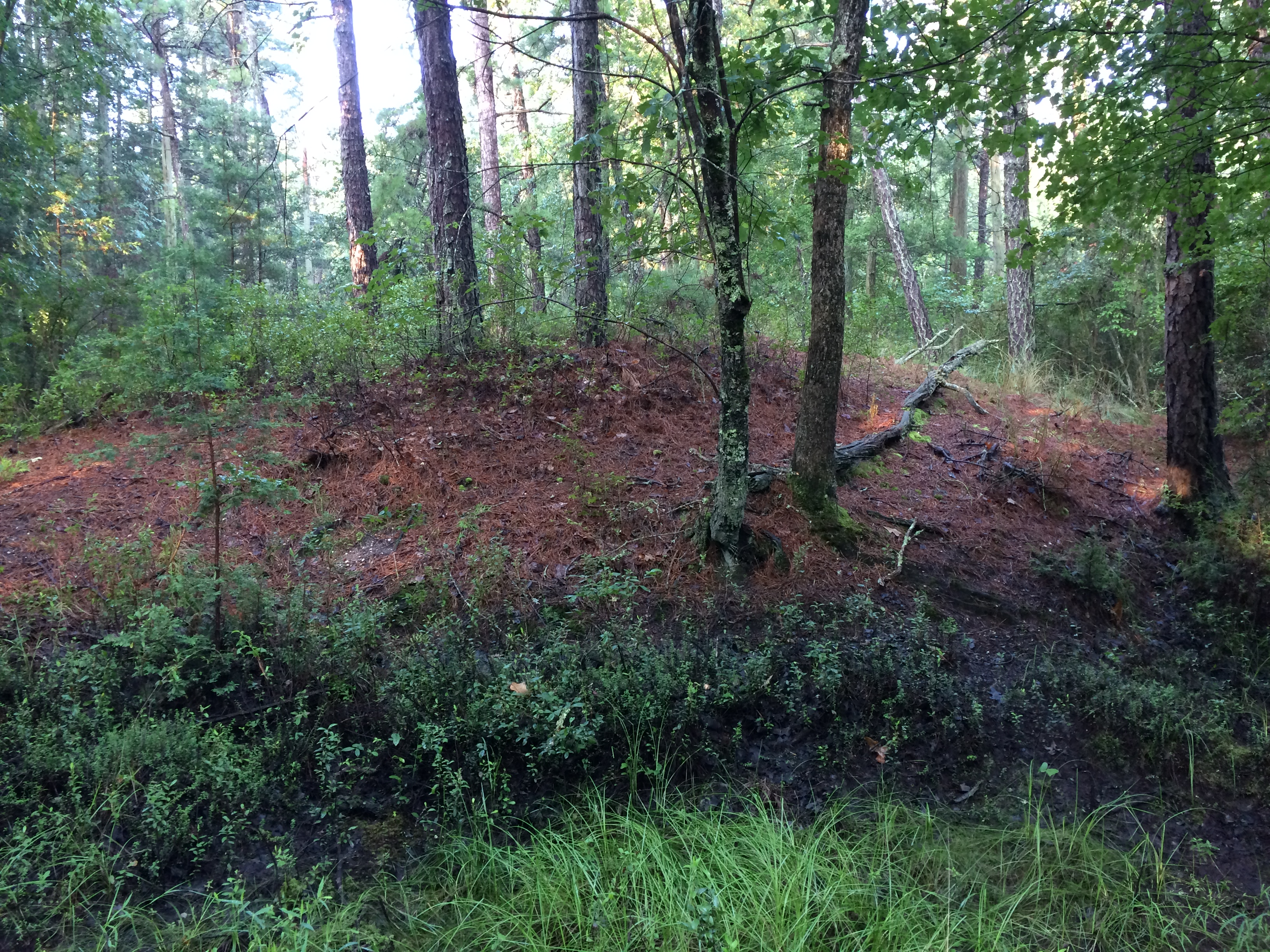 The earthen dam on the west side of the river.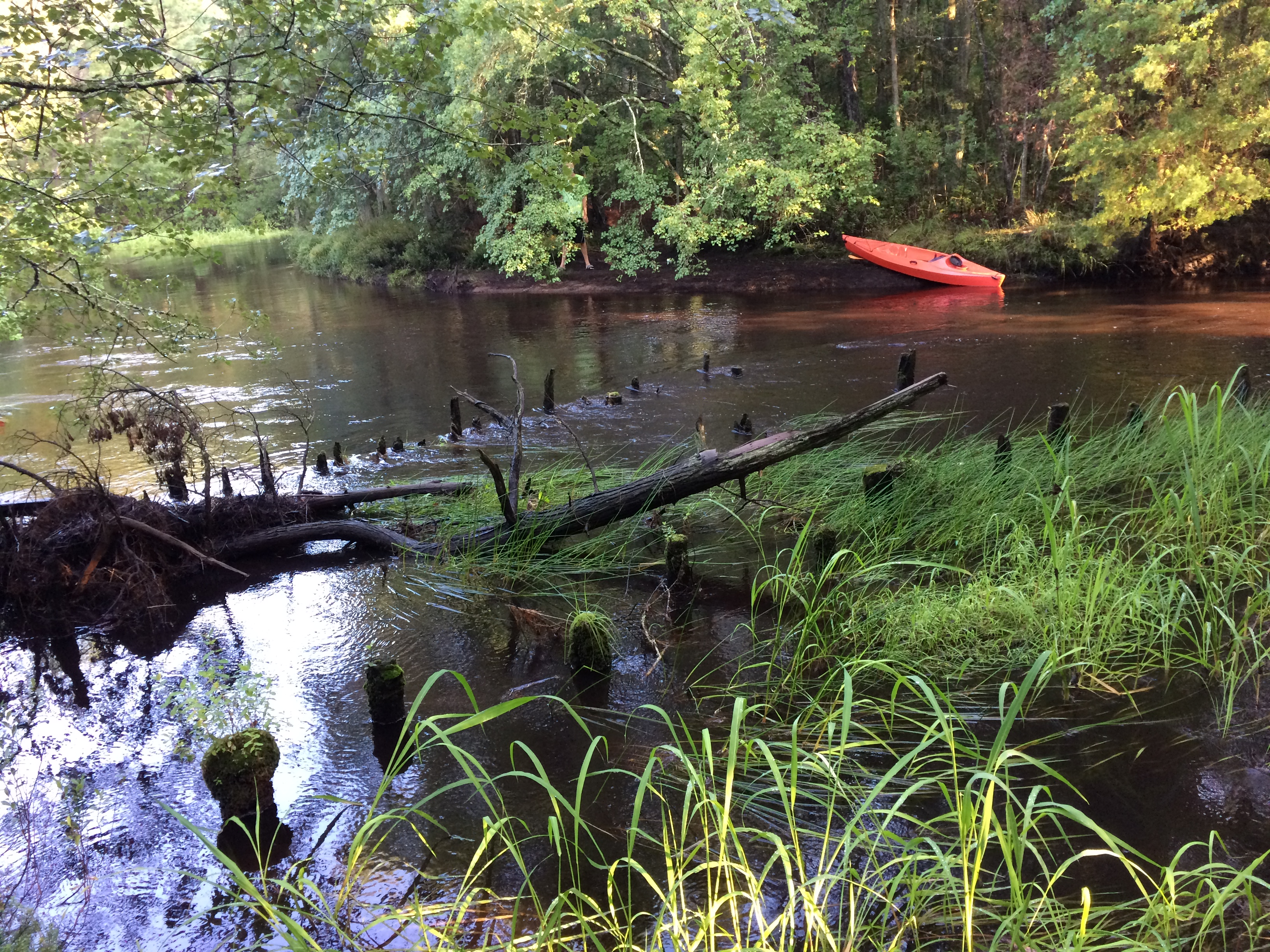 Another view.
From the other (east) side of the river.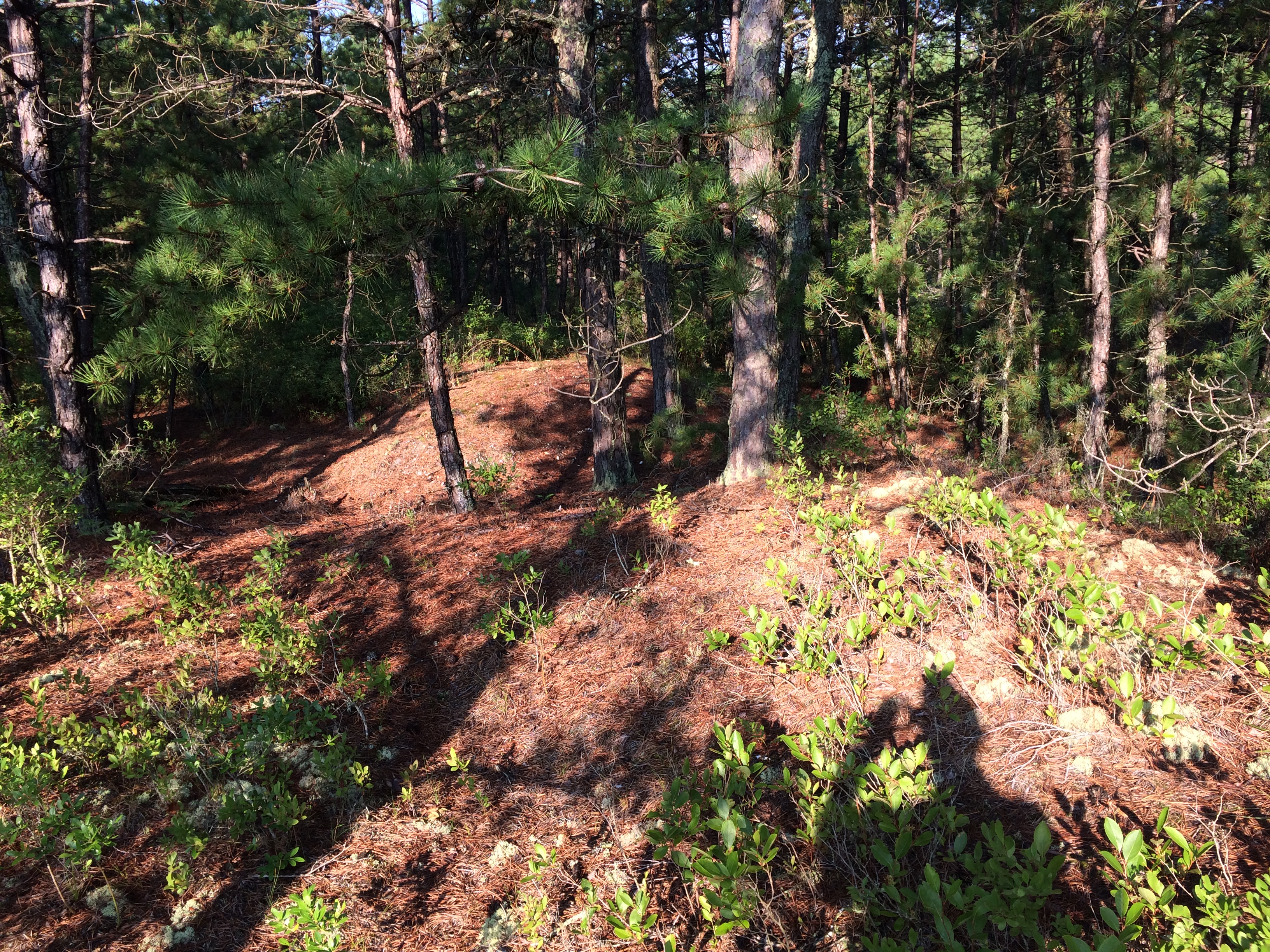 The dam of the east side of the river extends for hundreds of feet until it disappears into the uplands.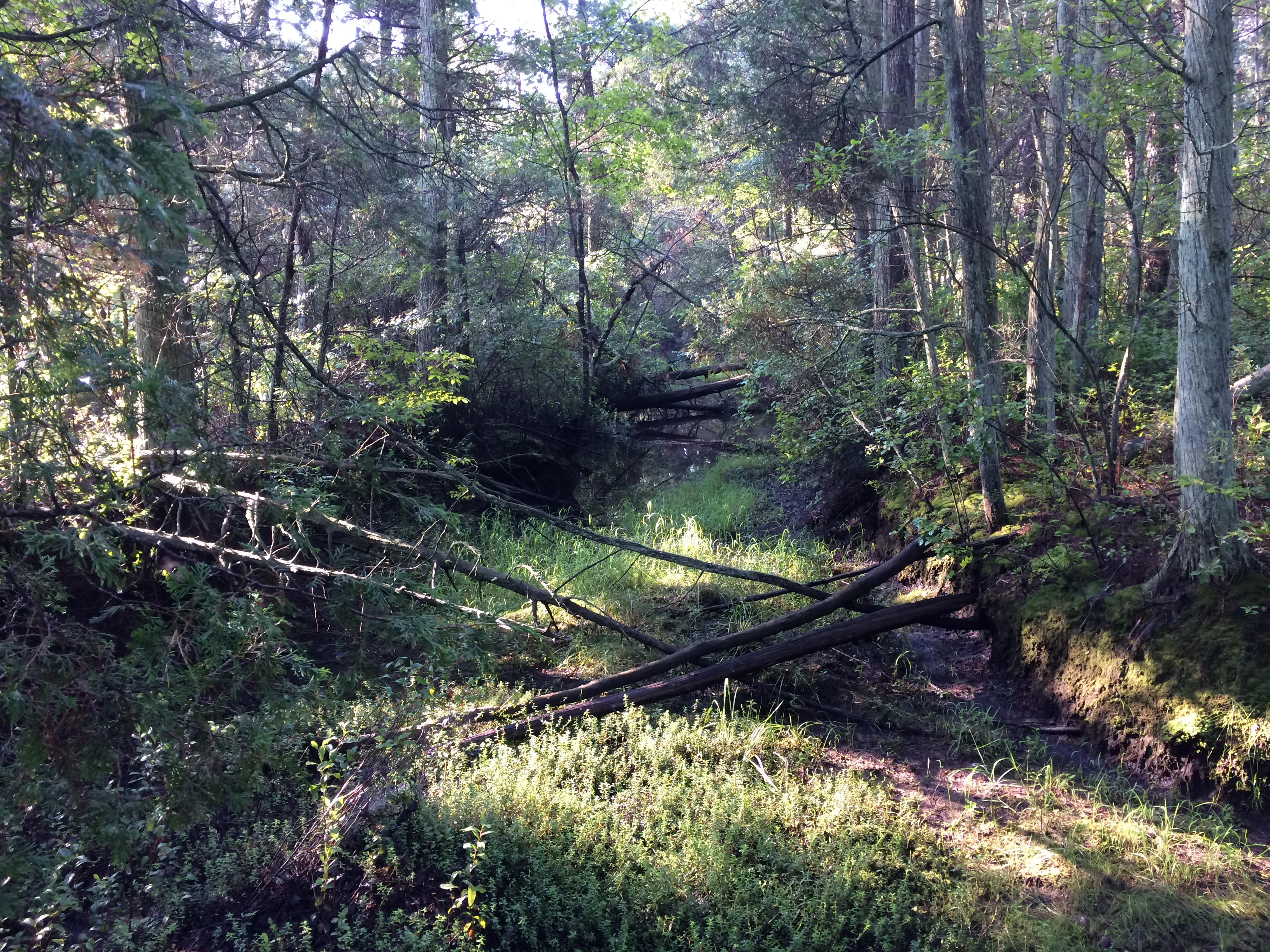 Looking down the mill race from the Wading River.
The boys and I had a great time. I will share some history of the location when I get a chance.