Administrator
Site Administrator
Those are not "my" 24k and 100k maps!

You are using the NJGIN 24k and 100k maps, and their quality is terrible. I have no control over that, they are provided by the NJGIN servers. This is the
very
old USGS DRG (Digital Raster Graphics) imagery that was some of the first electronic versions of USGS maps and they have been discontinued by the USGS long ago. The quality has always been terrible for these, I would suggest not using them unless you have no other choice (my map only covers Southern New Jersey).
Here is my map
https://online.boydsmaps.com/#17/39.57548/-74.54328/pines1999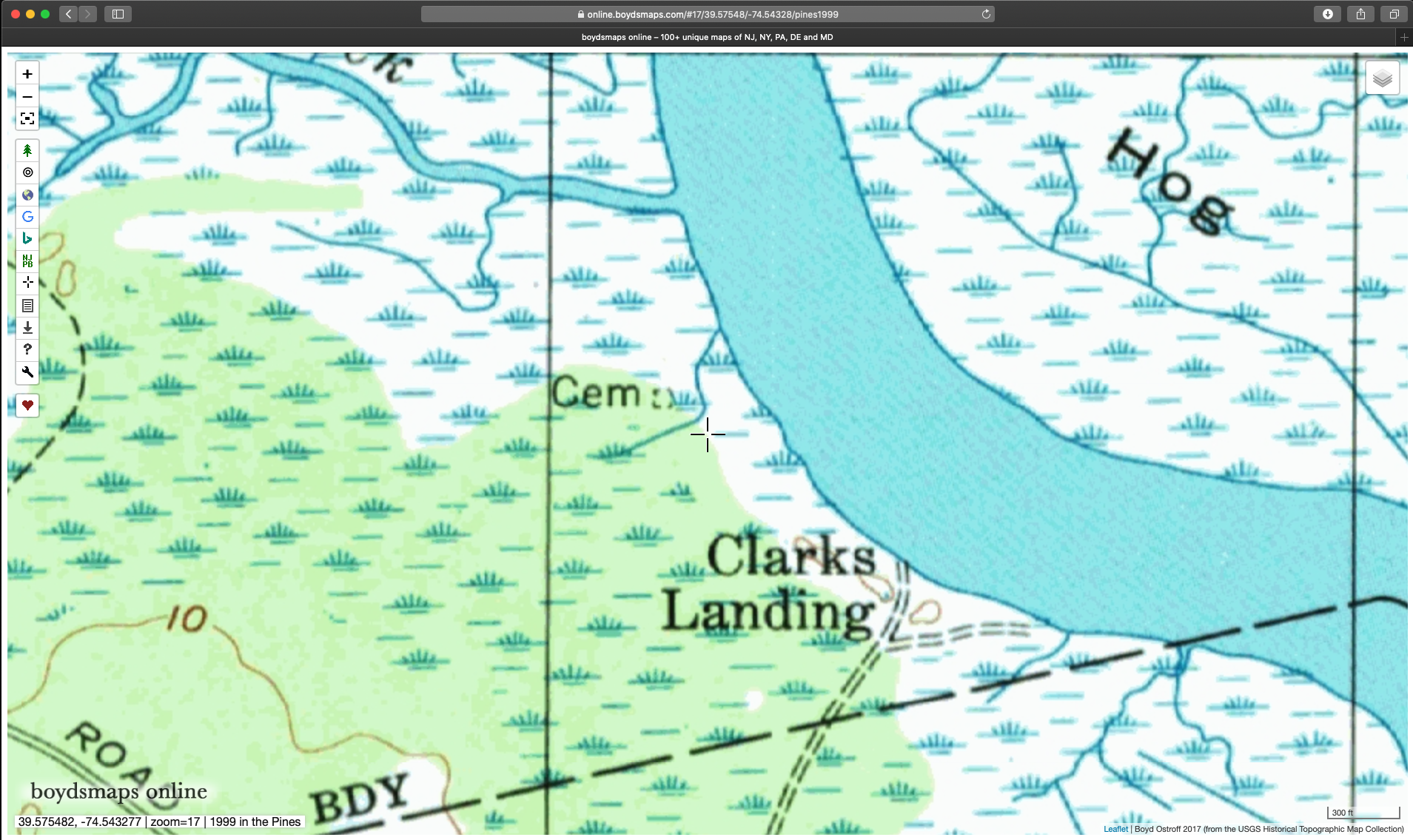 And this is the (horrible) NJGIN map
https://online.boydsmaps.com/#17/39.57548/-74.54328/njgin24k
My maps were created from the full resolution (level 16) scans of the final version of the 24k topo's from the USGS Historical Topographic Map Archive. More info here:
BTW, my map is also much higher quality than the ArcGIS 24k topo maps here on NJPB Maps, my map is on the left, the NJPB map is on the right
Last edited: