Administrator
Site Administrator
Yes Bob it's tidal right up to the lake
I assume you mean Stephen Lake?
I mentioned this in another thread, but in looking at the Hartman maps I learned that Maple Lake was originally called "Naomi Pond" after the Naomi Steelman sawmill that was located there. That name doesn't appear on any of the historic USGS topo maps or on the 19th century Cook topo either. In fact, none of those maps even show a lake at this location, so I had assumed it was something relatively recent. If you look at the USGS 24k topo's, Maple Lake is one of the revisions (drawn in purple ink) on the Dorothy quadrangle, appearing sometime in the 1970's IIRC.
I think the substantial foundations next to the parking lot on the east side of the Maple Lake dam must have been the sawmill, although there is no evidence of that structure on any of the historic topo maps either. According to Hartman, the Mill was there in 1800, but I guess it was gone by the late 19th century.
Also interesting to see that little pond is named "Medary Pond". Haven't seen that name anywhere before either.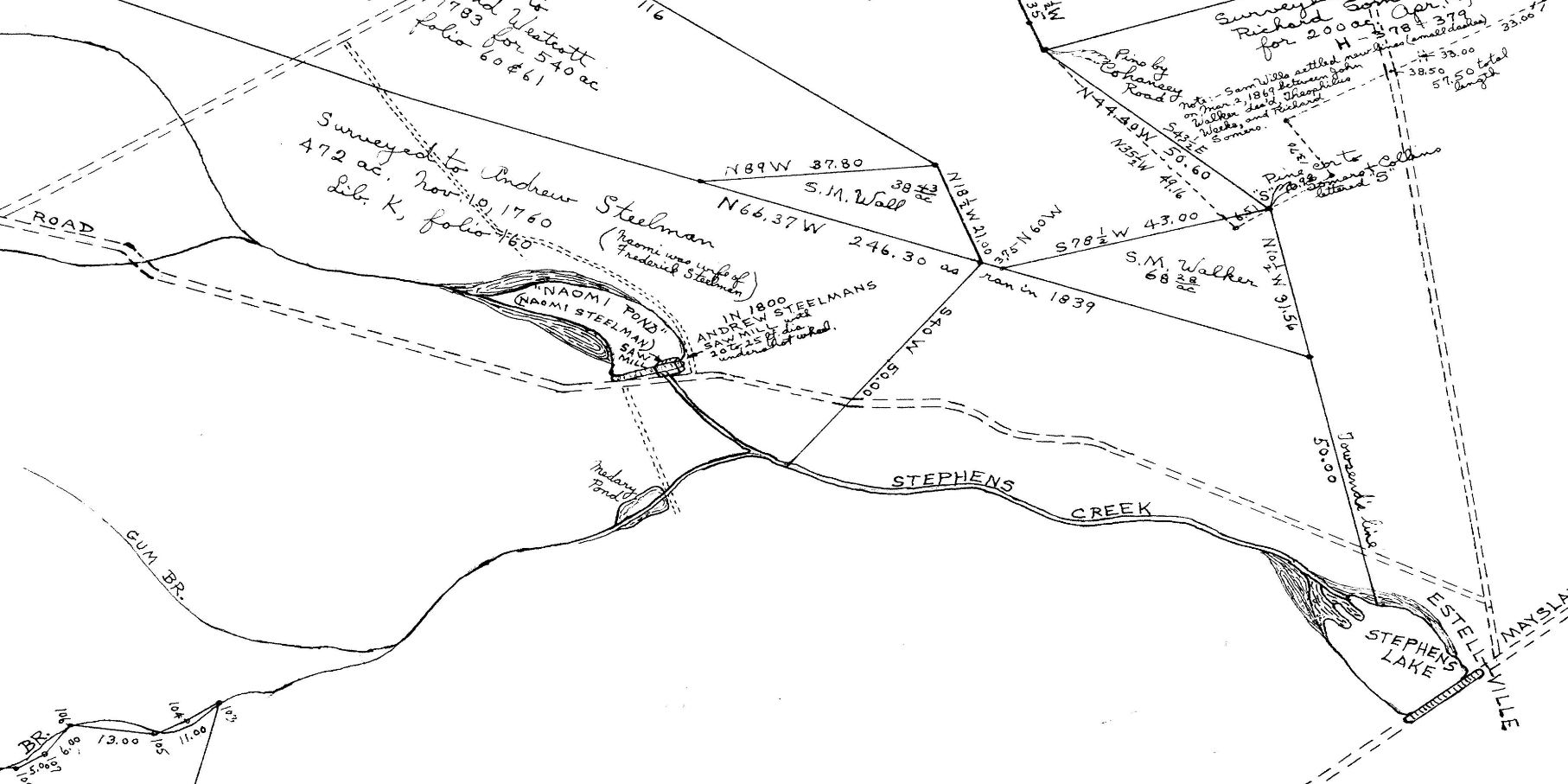 Last edited: