Administrator
Site Administrator
Sep 17, 2002
24,679
6,982
Let go back to post #862 where RednekF350 posted this photo. The link is below if you want to review but the photo is really all you need.
Nice information Don. Thanks! Here is the 1963 aerial showing it. I assume I have the correct building of the two. Both are still there today I see except the one I circled is bigger. Yea Guy, that's the one. Actually it was built for the farm labor. The club only used it in deer season.

forums.njpinebarrens.com
Scott's photo in post #862 showing an old bridge near Rockwood.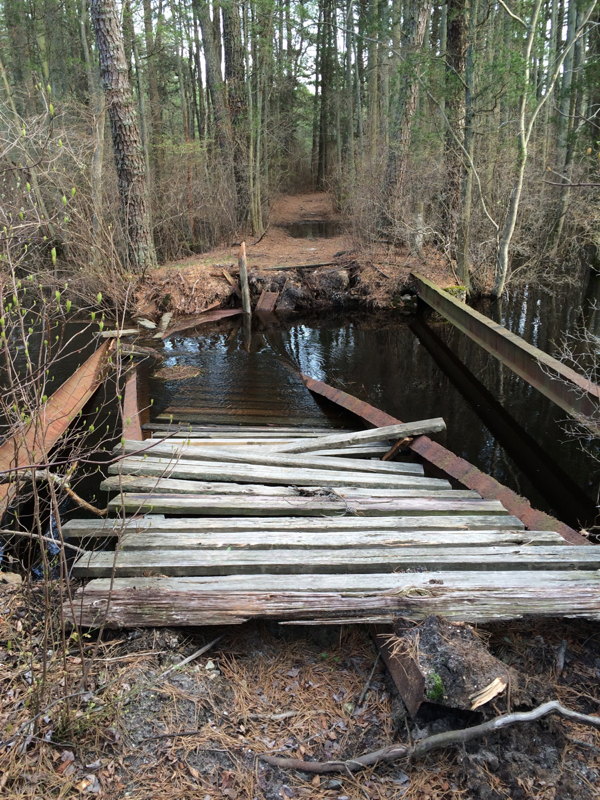 I am pretty certain I visited there after he posted it but I can't find the photo. So we decided today to check it out. We parked on Rockwood Road just past the homes and headed into the woods to travel down a long strip of upland that is easy and nice to walk in. Rare for that area.
On the way to the bridge we revisited a Wharton monument on the Charles Green Rockwood property line. The shadows were really long.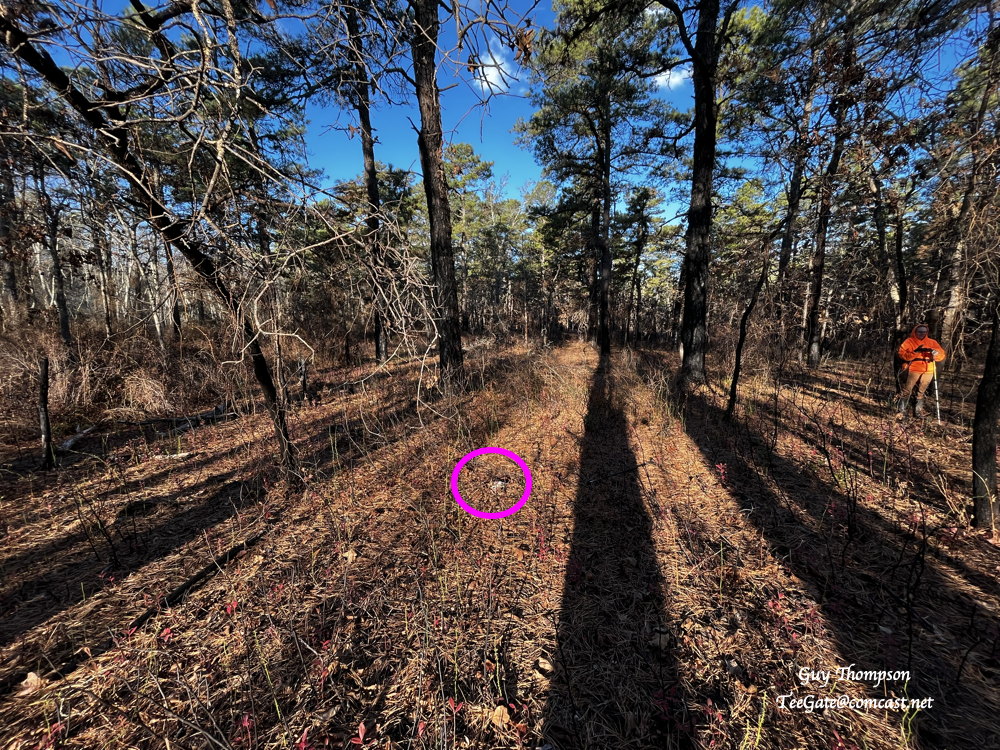 We went on a Sunday because of this.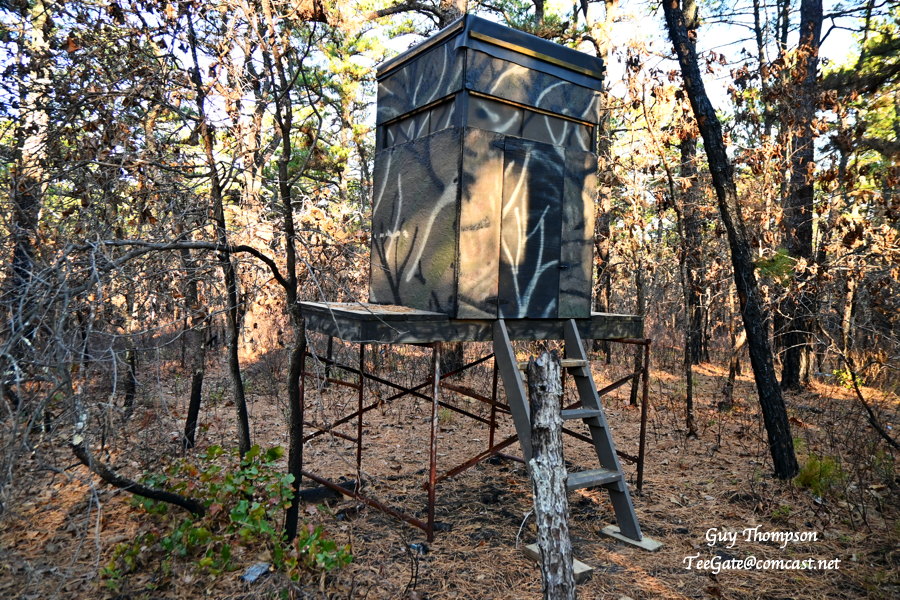 And when we neared the bridge location we found it completely flooded and decide to not even try to go until next year, at least from this one side. We may try the other side soon. Beaver activity was evident even though it looked old. Jessica is standing on the old road which is impossible to walk because of briers.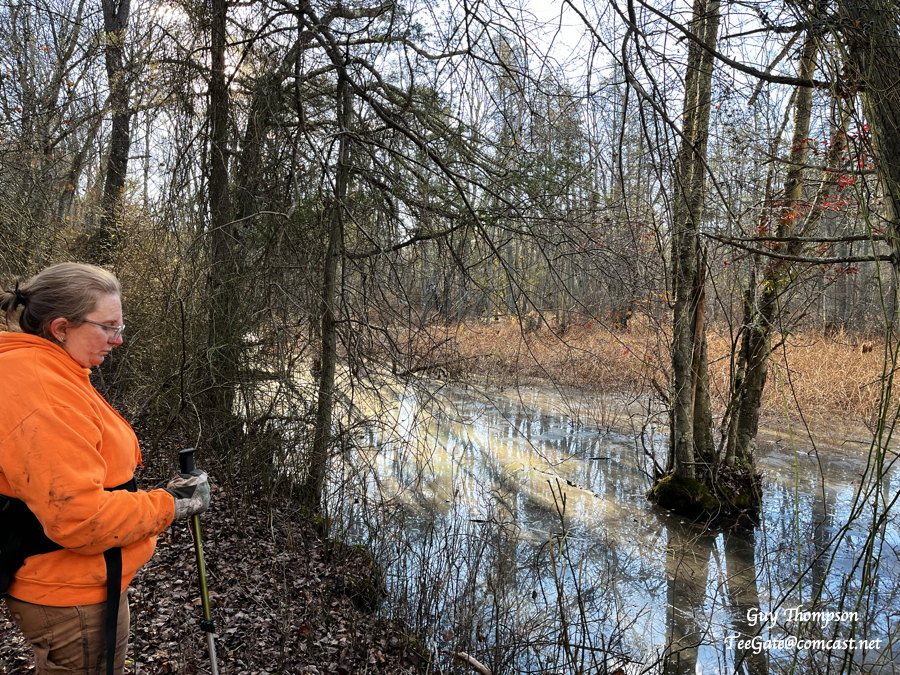 We then were able to make our way back to Rockwood road by following an old dim road that because of the fire was fairly easy to navigate.
Our long walk back to the car on Rockwood road.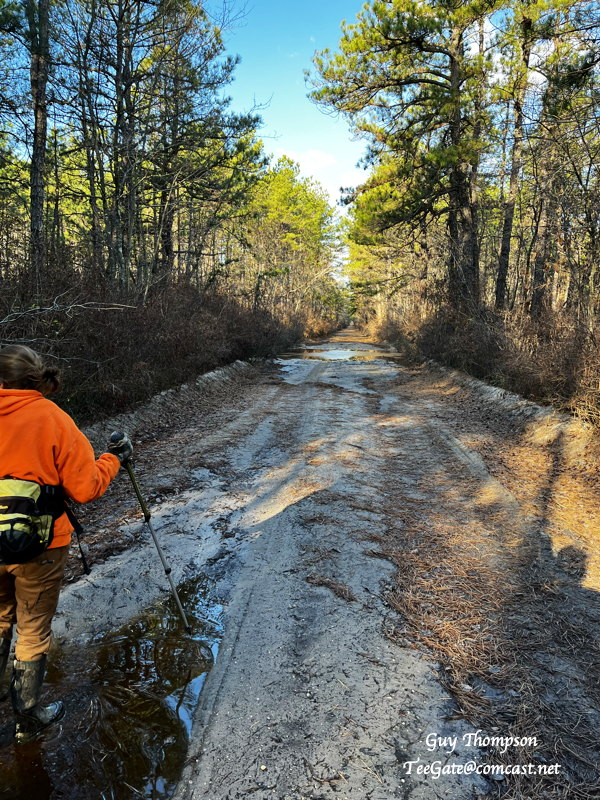 And we again went to Mannis Duck Pond and again people were there so we turned around and headed home.